Wolverines had lost 16 of the previous 22 games before erupting for 17 hits against seven pitchers to take the deciding game of a three-game series.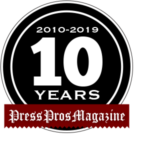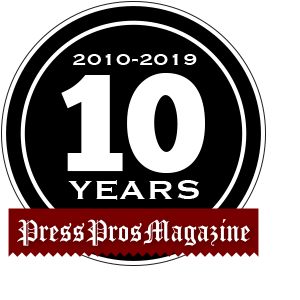 Ann Arbor, MI – Ohio State had a chance to do something on Sunday afternoon that it had not accomplished since the early years of cell phones and the Internet.
The Buckeyes had not won a series at Michigan's Ray Fisher Stadium since 1999.
But it just wasn't in the cards. They might as well have been holding two pair against a royal flush.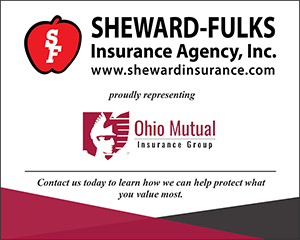 The Wolverines took advantage of a spot rain shower and wildness by starter Jack Neely to score two runs in the third inning to get them on their way in skating to a 16-7 victory in Game 3 of the series.
The deficit was four runs until the bottom of the eighth.
Ohio State (13-9) had its defense and starting pitching let down during the weekend, but this is only the halfway mark of the 44-game conference-only schedule.
What will this team do to recover?
"We're going to do what we always do,'' coach Greg Beals said. "We're going to go back to training and stick with our core values. We're always working on things. Today is one day where we can't let things fester. We're going to get right back to who we are.''
Beals was disappointed that his pitchers tried to be too fine and that his batting order did not keep the line moving by putting the ball in play and forcing the defense to work with men on base.
Losing two of three to Michigan is not a mortal blow. The Buckeyes had a more-than-healthy 38 ranking in the all-important Ratings Percentage Index coming in. The next best Big Ten teams are Michigan (64), Iowa (65) and Nebraska (83).
"We have to be very intentional and we have to capitalize on our opportunities,'' Beals said. "We create too many opportunities for our opponent when we're on the mound. We need to capitalize on our opportunities in the batter's box when we're hitting.''
Graduate student Scottie Seymour was part of the 2019 conference tournament championship team and has seen rebounds happen with regularity.
He is certain the Buckeyes will move on from this.
"We're going to have to stay extremely focused and gear up for that team,'' Seymour said of Maryland. "They are a scrappy team and we have to go and visit them. Everything we want to accomplish is still in front of us despite losing two in a row. We're in a good spot where we are. It's going to be gear up for the road, get our bodies right this week and we've got a big series and we've got to respond. We can't go to Maryland and lose another series.''
In the other dugout, Michigan (15-7), which came in ranked as high as No. 23 in the national polls, finally had all the answers against a rival that had won 16 of the previous 22 games.
Yesterday, the Blue pounded out 17 hits against seven pitchers, including two home runs and two doubles, in chill, heavy overcast and on and off rain that had April written all over it.
One can be sure the Buckeyes won't soon forget how a heavy spot rain shower and a call by home plate umpire Brian deBrauwere to play on as a big factor in the loss.
Jack Neely looked like himself the first two innings, and he had a 1-0 lead on the strength of a single by Seymour in the second.
Then a hard rain began to fall just when he was warming up for the third, and that's when he lost total command.
Beals talked with deBrauwere about a possible rain delay before the first pitch of the inning.
DeBrauwere said to play on.
"I was very disappointed in the decision,'' Beals said. "On the record, that's all I've got.''
Seymour was all for going back to the dugout and waiting for the front to pass.
"I can't speak for what goes into making that call, but in the outfield it was coming down pretty hard,'' he said. "I know Neely faced some challenges on the hill.''
Michigan coach Erik Bakich said Neely "melted down when it started raining.''
Neely walked two and hit a batter as Michigan took a 2-1 lead.
It was 3-1 in the fourth and 7-1 in the fifth after a four-run inning.
And the rout was one.
It counted as one loss, and Beals talked positive.
"We're in position. I feel strongly about that,'' he said. "I've seen signs of this ballclub that we have a chance to be really good.''
Seymour was the lone bright spot. He has made a claim to win the left field job.
He had a triple in Friday's victory, did not play Saturday and went 3-for-4 in Game 3 with a run-scoring single in the second, double in the fourth and triple to the wall in right in the seventh.
"This is something I've been working on for a long time,'' he said. "Obviously, I looked to win a job out of the games on Opening Day, but it didn't work out.''
Why didn't he transfer playing behind Brady Cherry and Dominic Canzone for two years?
He wasn't on athletic scholarship. Academics are more important than baseball. But he did turn down the offer of a full-time job in investment to play.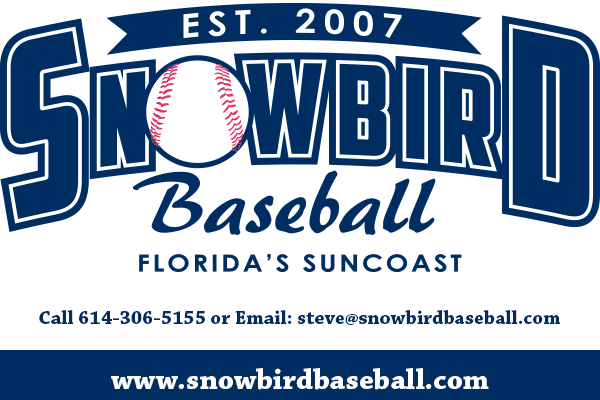 The Leverage Finance Group will hire him after the school year.
"I love it here,'' Seymour said. "Numerous academic (opportunities) are why I came to Ohio State. I love this program and this university and everything about it. I graduated last year, but the opportunity to come back and play another year is something I couldn't pass up. I wouldn't want to be anywhere else.''
There has been good reason for Seymour to stick around. He was a Big Ten distinguished scholar in 2019 and three-time conference and university scholar-athlete.
He has a degree in finance and economics and is pursuing a master's in accounting.
Beals said Seymour might be on track to start in left.
"It's Scottie's turn,'' he said. "I went with Scottie with absolute confidence. We went into this weekend with a platoon situation, but I'm not sure it will be a platoon situation (moving forward).''