This season has been full of positives for the Fort Loramie softball team. An exception came in the third inning Saturday. Versailles pounded out 14 runs in a 21-3 win in the first game of a doubleheader. The Redskins then grabbed the split with an 11-1 win in the second game.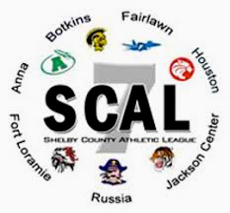 Fort Loramie, OH – What happened to Fort Loramie in the first game of a doubleheader against Versailles was an anomaly compared to the Redskins' first 11 games this season.
And that's not to take anything away from the Versailles Tigers' offense that erupted for 14 runs in the third inning for a 21-3, five-inning victory.
Fort Loramie's success this high school softball season has been a welcomed surprise for coach Brad Turner … in a positive, not sure what to expect kind of way coming off the canceled 2020 season.

But every so often innings like the third come around. It was the Redskins' turn to experience it Saturday as Fort Loramie hosted Versailles in the Strike Out Cancer doubleheader.
In the first game, Fort Loramie led 3-1 after two innings – highlighted by Aubrey Baker's solo home run and Aubrey Turner's RBI double in the first.
For Versailles the inning started innocently enough – a full-count walk to lead-off hitter Abby Stammen. In a sign of what was to come, Stammen scored without the benefit of a hit. She advanced to second on a passed ball, and kept right on going to third. She pulled the Tigers to 3-2 on another passed ball.
Colleen Hiestand followed with Versailles' first hit of the inning, a single to right. Versailles used a variety of hard line drives to the fence – and several that slammed off it – and seeing-eye singles for eight straight hits.
When it was over, 18 Tigers' batters accounted for 14 runs on 10 singles, three doubles, two errors and a walk.
"We've been on the other end of those innings this past week," said Versailles coach Mark Voisard, whose team gave up nine runs in the fourth during a 13-12 loss to Miami East on Monday. "I told the girls, hey our time is going to come when we get an inning like that. Just don't get down."
Versailles added three runs in both the fourth and fifth innings for the 21-3 win. The Tigers finished with 20 hits and benefitted from six Fort Loramie errors. Lauren Monnin went 4-for-5 with three RBI. Hiestand, Natalie Prenger and Keri Dirksen had three hits each. Tara Fritscher, Jenna Dirksen and Elise George added two apiece.

Keri Dirksen knocked in four runs as every Tiger touched home plate at least one time.
How tough did it get for Fort Loramie? One of George's hits traveled less than one foot from home plate. She hit a low pop up that Loramie catcher Aubrey Turner made an athletic, full-length dive for and nearly gloved. George sprinted to first without a throw as Turner scrambled for the ball.
"It's definitely happened to us," Stammen said of high-scoring innings. "The last game we got in a rut and we didn't know how to get out of it."
In the circle and with ample offensive support, Monnin held Fort Loramie to six hits and three runs. She struck out three and walked two.
"She was hitting her spots today and did really well," Voisard said of Monnin. "They're stepping up to the challenge. I couldn't ask any more of them, especially having last year off. … I've got kids who are sitting on the bench who could be starters. I like them all. It's just tough when you can only play nine."
"She has a lot of movement on her pitches," said Stammen, who moved to catcher this season from third base. "We have another pitcher, Tara Fritscher, she's really crucial to our team too. … Everybody had a bigger drive to do well this year."
Fort Loramie starter Lauren Bergman entered Saturday allowing 28 hits and 17 runs (14 earned) in 32.2 innings pitched. Versailles (5-3) managed 10 hits and 10 runs off her in two innings of work Saturday.
"My message will be this happens in the major leagues. The World Series champions will get beat by innings like that," Turner said. "We've played a lot of games (without a lot of time to practice). We haven't had a lot of time to talk through and learn from moments like that.
"It all started off with a lead-off walk. The girl advanced and scored because we're not backing up a play. That's the thing that sticks out to me in that inning. It kind of set the tone for everything. We're a young team. It's the little things like that we need to shore up."
And for much of this season the Redskins have. Fort Loramie (10-3) had not allowed more than eight runs in a game (twice) prior to Saturday.
Clara Gephart, Katelyn DeLoye, Ella Hoelsher and Baker are all hitting above .400, while Ava Turner and Jaden Rose are flirting with it.
"We've caught some good breaks early. … We've rode some good momentum early. I'm very pleasantly surprised," Turner said of the Redskins' start. "I know it didn't show today but we've gotten better defensive efforts from some girls."
If the Redskins needed some perspective following the loss it came between games. Saturday's games were honored as a Strike Out Cancer fundraiser. In a special moment between the games, eight cancer survivors representing both teams performed a ceremonial first pitch on the field.
Fort Loramie did earn the doubleheader split with an 11-1, five-inning win in the second game.
Baker went 2-for-3 with two homers and three RBI. Ava Turner, Gephart and Rose also had three hits, while Aubrey Turner and Lorissa Hoying each had two. Gephart and Rose also knocked in two runs each.
Kate Ruhenkamp allowed three hits and struck out eight in the complete game.
Fort Loramie, which has played 13 games in 15 days, is idle until traveling to Houston for a Shelby County Athletic League game on Thursday.
As for Versailles, the Tigers travel to Ansonia on Monday. They return to Midwest Athletic Conference action Thursday against Marion Local.
"I think we can be pretty good. We have a lot of girls, in the dugout too, that can back us up if we're struggling in some spots," Stammen said. "That will really help us out. We have some really good hitters and our defense is really strong right now.
"I like our chemistry. We're like a family. Everyone gets along so well so it makes the whole environment super fun."