Ohio State looks to recover to defeat Wolverines for their first series victory "Up North" since the 1999 season; Beals will start Jack Neely, but has a deep, rested bullpen.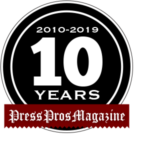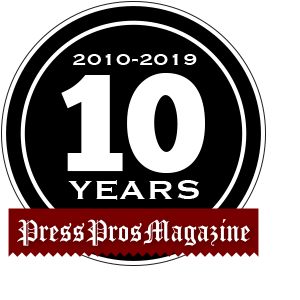 Ann Arbor, Michigan – In the second inning, Seth Lonsway looked to be well on his way to giving Ohio State a second straight start that makes Major League Baseball scouts sitting behind home plate get bug-eyed about the possibilities when he pitches for pay.
He had given up a scratch single to Jordon Rogers in the first, but proceeded to overmatch Michigan batters by striking out the side.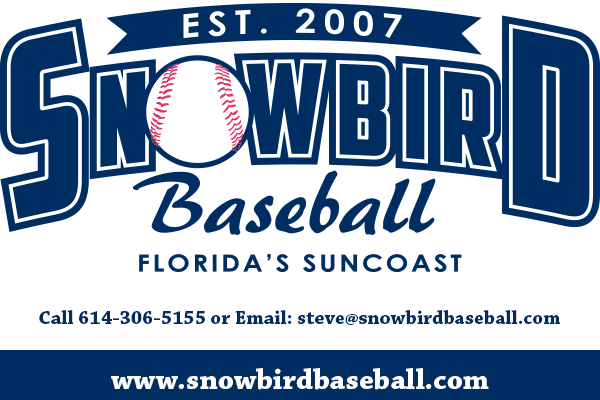 There was one out in the second with Benjamin Sems standing on second base via an opposite-field single and steal when everything went south for Lonsway against that team up north. He had Sems picked off when he overthrew second baseman Colton Bauer by a good 6 feet.
There was no error charged as the runner did not advance, but Lonsway was never the same in the Buckeyes 7-0 loss to the Wolverines in Game 2 on Saturday at Ray Fisher Stadium.
Game 3 is scheduled to start at 4 p.m. Sunday and will be televised on ESPN2. Ohio State (13-8) will attempt to win its first series here since 1999.
Lonsway gave up a run in the second on a run-scoring single by .170-hitting Ryan Bertram.
He got the side one-two-three in the third, but two walks leading off the fourth and another wild pick-off throw – this time over the head of first baseman Conner Pohl – spelled doom for him.
Michigan (14-7) scored three runs in the inning, two on a double by the suddenly prodigious Bertram.
What's up with Lonsway?
Last week, he struck out 17 Indiana batters and gave up three hits in seven innings to get his first win of the season.
"It's just consistency, that's all it is,'' coach Greg Beals said. "It's just him and his consistency. Last weekend was really good. We didn't have any of these questions. Today, he struck out the side in the first inning. Consistency is his bug.''
No player on the roster works harder than Lonsway (1-4). He is built like a wide receiver and has the mentality of someone who puts on pads.
The man also is a team guy. In 2019, the Buckeyes would not have had a shot at winning the Big Ten tournament without Lonsway helping defeat Michigan and Minnesota starting on short rest.
He returned for his junior season only because a potential signing bonus in the 2020 draft wouldn't have had enough zeroes at the end.
"I don't think Seth threw the ball bad at all,'' catcher Archer Brookman said. "He controlled the tempo of the game. As a starter, he gave us a chance to win the ballgame. Your job is done there. He gave up a couple of runs here and there, but we didn't help him out a lot on offense.''
Brookman gave Lonsway his stamp of approval.
"Seth's our guy,'' he said. "We're going to ride with Seth. He knows that and we know that. I think he went out there and competed.''
Beals said the errant pickoff attempts were "outliers'' for Lonsway.
"That has never, ever been an issue with him,'' he said. "Seth usually does a great job with his (pickoff attempts). I have never seen what happened today. Obviously, something crept in there. It's not a physical thing. I crept in upstairs a little bit and consequently affected his pitching a little bit as well.''
Beals said Lonsway "struggled'' with runners on base.
"And they got something going,'' he said. "They were able to take advantage and move around the bases.''
The Buckeyes knocked the baseball around the lot at times. The problem was their shots were caught.
The Wolverines also turned double plays in the first and fourth when the game was still in doubt.
Beals pointed out that designated hitter Sam Wilson had a blazing line drive caught against the wall in left in the fifth with two men on base and that shortstop Zach Dezenzo barreled up a ball that was caught on the warning track in right in the sixth.
"Those double plays killed us,'' Beals said. "It wasn't as bad offensively as the zero on the board (indicates).''
But Ohio State has a great chance to win a series with rested and ready pitchers in starter Jack Neely and relievers Joe Gahm, Griffan Smith, Patrick Murphy, Bayden Root and TJ Brock.
Brookman doesn't care much about history.
"I don't think we're focused on (1999) or whatever,'' he said. "We're definitely going in to try to win the series, especially against this team up north. They are our rivals and we definitely want to give them our best.''
The Buckeyes have dominated the Wolverines under Beals with a 16-6 record.
This is a great chance to maintain momentum.
"That's exactly it. It's the momentum thing,'' Beals said. "We had great momentum going into today, but we just didn't have a great day, obviously. The opportunity to win this series is still at hand. The bullpen is intact and ready to go with Jack Neely as the starter. We are quickly looking forward to tomorrow's ballgame.''
Neely, a 6-foot-8 right-hander and Texas transfer, has given Ohio State solid starts since the first series of the season.
"Jack needs to come out and attack the game from the get-go,'' Beals said. "I'd love it if Jack went seven innings, but we will be quick (to take him out). I just need Jack to put up one zero at a time. His key is going to be that fastball getting him ahead in the count and spinning that breaking ball for strikes. I think he's a pretty good matchup against these guys if he executes his pitches.''
Note:  Because of concerns for weather, Sunday's series finale will be played at noon instead of 4:o5 pm, as was originally scheduled.