Catcher Brent Todys was struggling mightily before game time and first baseman Conner Pohl was charged with two errors early, but both were ring leaders in helping team win its fifth straight game.
Ann Arbor, MI – Teams that commit five errors in a game against their biggest, most despised rival – and on that rival's home diamond at that – usually pile on to the bus a bitter loser.
But Ohio State has just been a different baseball team the last five games, and Michigan painfully found out Friday afternoon on a balmy day in which a 20-mile-per-hour wind made the flags blow straight in from center field.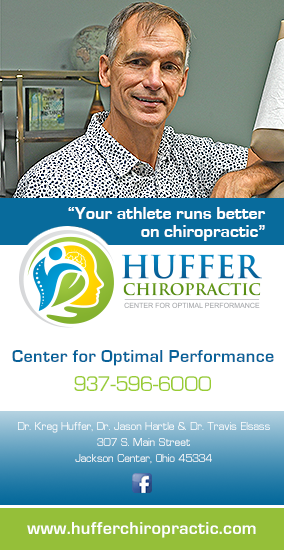 The Buckeyes were behind by two runs and down to their last nine outs when they scored three runs in the seventh inning and tacked on two more in the ninth to come away with a 7-4 victory at Ray Fisher Stadium.
That makes it five straight victories and the feeling that this ballclub looks to be in the Big Ten race for the long haul.
Game 2 in this best-of-three series has been moved up to noon Saturday with the forecast calling for rain by late afternoon.
Coach Greg Beals sounded and looked fatigued because playing against the Wolverines can do that to a man.
"I think the biggest thing is our guys really competed today,'' he said. "That's what I'm all about – competing. That's what our guys did today.''
Catcher Brent Todys is one of the tough-as-nails players in the lineup, and he thrived yesterday when he had been scuffling.
He doesn't care much for the Wolverines, and his play certainly showed that.
"We've got some tough guys,'' Todys said. "I think any one of us one through nine is capable of sparking it. Whether it's zero, one or two outs, I think just a lot of us are capable of getting dangerous. We're never going to be a team this year that just gets away from it, kind of shies away. We're competing and it's getting fun.''
Todys was one of those tough guys with a two-run single in the seventh and a safety squeeze bunt for a run batted in during the ninth that caught Michigan flat-footed.
Until the seventh, Ohio State (13-7) knocked the ball all over the lot, but had little to show for it.
The inning began with a gift when Wolverines second baseman Riley Bertram ranged almost behind the second base bag to glove a ground ball hit by designated hitter by lead-off batter Sam Wilson.
Bertram had to throw from his heels, and it was high and pulled the first baseman off the bag.
Right fielder Mitchell Okuley walked on a full count, but the inning started to fizzle when shortstop Zach Dezenzo struck out and center fielder Kade Kern grounded out on a fielder's choice to third.
But senior first baseman Conner Pohl, who had a miserable game the first six innings by making an uncharacteristic two errors, lined a 1-and-0 pitch to right to score Okuley.
"I was just trying to sit on fastballs all day,'' he said. "I was just trying to barrel it up.''
Pohl doesn't show much emotion during a game and he will never be boastful during post-game interviews.
He tried to simplify why this team has caught fire.
"I think we just carried the way we felt last weekend into this one,'' Pohl said of the sweep against Indiana. "It's the team up north, but it's another game. You can't get too amped up. You have to stay even keel. You can't get too mellowed out. There are a lot of guys who know their role and do a good job of it, whether it's picking up guys in the dugout or whatever it is. It's just a real good vibe right now.''
Second baseman Colton Bauer walked on a full count to keep the pressure on Michigan.
Next up was Todys, and no one in the Big Ten has suffered as much with a bat in his hands. He went in batting .184 with a .245 slugging percentage.
Todys showed why he was such a major cog in the Buckeyes' drive to winning the 2019 conference tournament by stroking a 2-and-1 pitch to right for the tying and go-ahead runs.
"This is really big for Toad,'' Beals said. "He has been on the snide for a lack of a better term. He has not gotten off to the start that any and all of us wanted or anticipated. He was in straight compete mode and not trying to do too much. He was competing with his teammates to try and win a baseball game.''
The senior was determined to not let his batting average crush his spirit or become desperate by flailing away.
"I've kind of been struggling and coming into this weekend I was kind of tired of it,'' Todys said. "I was tired of not doing my job, not doing my part. That fired me up. Today, something clicked and I feel that I'm back.''
Ohio State tacked on two runs in the ninth.
Pohl hit a 2-and-0 pitch to right to bring in the first run.
"I tried not to get my head above the wind,'' he said. "For me, a barrel is a win. I believe that. A lot of guys would tell you the same thing. We knew as a team that one run in a game like this – that one run in a big series – wasn't enough.''
Then Beals and third base coach Matt Angle surprised the Blue by having Todys push a safety squeeze bunt up the first base line for the second run.
No one was covering home plate and Kern scored standing.
"Angle put down that safety squeeze sign and said, you know what, I kind of deserved it after that last swing (on the first pitch),'' Todys said. "Luckily, I got a fastball. I was kind of surprised he didn't go with a slider in the dirt to bait me a little bit.''
Let's not forget a superb two-inning relief job by left-hander Patrick Murphy. He got the side in order in the seventh and eighth. One out was a pickoff of Christian Molfetta after giving up a lead-off single in the seventh.
TJ Brock was too geeked up to start the ninth. He hit Tito Flores with a pitch, wild-pitched him to second and gave up a single to Bertram.
Then it was ballgame when Jordon Rogers hit into a double play – third baseman Nick Erwin started it – and Molfetta grounded out.