Well-pitched, and well-played despite a 20 mile-per-hour gale, New Bremen flashed arms and enough hitting to out-duel Minster in a MAC masterpiece.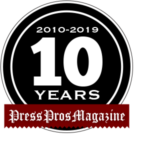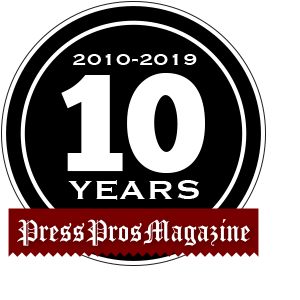 New Bremen, OH – Superlatives don't do much for New Bremen baseball coach Chad Wells.
He's meat-and-potatoes, country laid back, and your average 'every man's' coaching personality.
But he was pleased Thursday, and noticeably.  Because in a year when the Cardinals have won a title in football, were state runners-up in volleyball, and made a regional run in men's basketball, their baseball team showed they have pitching, some defense, and on this day enough hitting to take down one of the league's and Division IV's perennial powers in baseball from just four miles down the road.
The official line score was New Bremen with 4 runs on 5 hits and no errors…and Minster with 1 run on 3 hits and 1 error.  A game that if it had been played in May, in a sectional tournament setting, you would characterize as a MAC showdown.
But on a windy April day blessed with those 20 mph hour gusts and the threat of rain…it was just an impressive 4-1 win that showed the Cardinals may have yet one more run up their sleeve come tournament time.
"We played well.  We pitched well,"  said Wells.  "I was very pleased tonight with the job on the mound and we got a couple of hits.  This was a good team win."

You'll never find that written years from now in the Spaulding guide to baseball, but Wells is not in it for the quotes.  If there's a better "see the ball, hit the ball" guy in Ohio high school baseball I've yet to find him.  Pure meat and potatoes!
But with all that wind Minster did draw first blood in the first, while starting pitcher Mitchell Hays, the state champion quarterback last fall, figured out how to deal with getting buffeted by the breeze as he was stepping towards home plate.  He walked the leadoff hitter, hit the next hitter, a fielder's choice moved them to second and third, and Justin Nixon punched in pitcher Eric Schmidt with an RBI single to make it 1-0.
Schmidt made it look like one run would stand up for seven innings, as he came out and cut down the New Bremen order for the first three frames, showing a strong fastball and an effective breaking pitch.  He struck out the final out in the first, struck out the side in the second, and the leadoff hitter in the third to establish some dominance.  But Minster could not add on to their lead against Mitchell Hays.
Righting himself after that shaky start, Hays began mowing down Wildcat hitters in the second with a fastball in the 80s, leaving a potential run at third base in the top of the third inning when he literally threw the ball by Justin Nixon for the final out.
It took New Bremen a second time through the batting order to figure out Eric Schmidt.  In the bottom of the fourth Schmidt hit the leadoff hittter, Nick Alig followed with a base hit in the hole at shortstop, and after a sac bunt moved both runners to scoring position Vince Hulse singled home the tying run with a base hit to right field.
An inning later they added to the lead when Colton Muether singled home a second run off reliever Justin Nixon, who replaced Eric Schmidt after the first two runners had reached to start the inning.  Bremen could have scored more.  But a 1-2-3 double play in which Nixon made a fine stop on a hot smash back through the middle bailed him out and sent the game to the sixth with a 2-1 Cardinal lead.
Hays was still throwing hard in the sixth, but after retiring the second out on fly ball he abruptly left the mound.
"He said be felt a little tweak in his elbow,"  said Wells.  "He took himself out and I had to figure out what was going on for a moment.  Fortunately with an injury you get unlimited warmup pitches so it gave Ben (Blickle) time to get loose."
Blickle, a senior, retired the final out of the sixth, then watched as New Bremen scored a pair of insurance runs in the bottom of the inning off Nixon on an error, a walk, and a base hit by Kyle Tenkman that scored both runners…4-1 New Bremen.
But Minster had one more threat, putting the first two runners on in the top of the seventh before Blickle retired the side, striking out the final two hitters.
"It was a little hairy at the end, but he's a senior and he made some quality pitches to get out of that inning,"  smiled Wells.  "He was a senior and he came through, and he pitched better than the box score will show.
Actually, both Hays and Blickle pitched better than some might have noticed.  Hays went 5.2 innings, struck out 8, gave up a pair of hits, and earned the win.  Blickle pitched 1.1 innings, striking out two, to record the save.
New Bremen improved to 4-2 on the season while Minster dropped to 3-2.
"I wasn't disappointed with how Eric Schmidt threw,"  said Minster's Mike Wiss of his own pitcher.  "But he (Hays) threw the ball well, too, and the bottom of their order gave them some opportunities.  We hit some balls well, but we talked about yesterday how there would be storms coming in, and at New Bremen we'd be hitting into the teeth of the wind from the south.  Johnny Nixon hit a couple of balls hard that way today and both were caught.
"Right now we're scoring early and nothing late.  It's been that way the last couple of games.  And there were some routine plays that we needed to make.  But I also know that a year away from baseball last year is having an impact,"  he added.  "It's going to take some time for everyone to get back to energy for the game that they had before."
There was no word afterwards on the condition of Mitchell Hays, but he did re-enter to hit in the sixth, apparently none the worse for wear.  Chad Wells raked the infield and prepared for more April baseball in Auglaize County this weekend, assuming the best, of course.
In the meantime…home.
Some meat and potatoes.