Whether it's knowing he has two outstanding returning starters at tackle, four and five-star recruits fighting for jobs or catching up for lost time, offensive line coach Greg Studrawa knows there's a lot of work to do during spring practice.
Columbus – A reporter told Greg Studrawa that his hoarse, raspy voice that sounded as if his vocal cords were strained to the maximum was in mid-season form.
A drill sergeant at Camp Lejeune would have thought the man once wore khaki and made raw recruits quiver.
Studrawa can't be blamed for shouting at and about his Ohio State offensive linemen for a number of reasons.
For one, the coach has what should be one of the best front fives in college football with left tackle Thayer Munford, right tackle Nicholas Pete-Frere and projected center Harry Miller returning.
He lost senior right guard Wyatt Davis to the NFL draft, but former five-star recruit Paris Johnson out of Cincinnati Princeton High School should be a plug-in-and-play type player at that spot.
But 11 – count them – linemen are competing in their first spring practices, Miller is sitting out for undisclosed personal reasons, and projected left guard Dawand Jones temporarily is out because of injuries.
That's why Studrawa passed off a question about how the linemen were taking the quarterback battle between JC Stroud, Jack Miller and Kyle McCord.
"I don't think they have a clue about the quarterback battle,'' he said. "They are focused on getting better. You think these guys are veterans because they have been here, but they lost last spring, they lost last summer, they lost a camp, and so they've lost a year of development. There are 11 guys and I have a certain expectation level that isn't going to change. But then I realize that this is the first time 11 of these dudes are going through spring.''
Ohio State's practice on Wednesday marked the ninth of 15 allotted practices by the NCAA. Things conclude with the spring game on April 17 at Ohio Stadium.
"Eleven of those guys are still learning how to be mentally tough,'' Studrawa said. "That's going to be my focus until the end of this spring – getting that foundation developed in a lot of young guys.''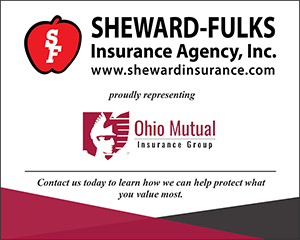 Matt Jones, Luke Wypler, Jacob James, Trey Leroux and Jack Jameson have been working out at center in Miller's absence.
Miller is a natural center, but started at left guard in 2020 because Josh Myers was snapping the ball. Myers has entered the draft a year early.
Few in Buckeye Nation have no idea who Wypler is, let alone his track record. He was the No. 2-ranked center and No. 3 ranked guard by 247Sports in 2020 coming out of St. Joseph Regional High School in Monmouth, New Jersey.
"First of all, he's a tough, tough Jersey guy,'' Studrawa said. "I love that about him. He's rugged.''
It was what Wypler did days after the loss against Alabama that endeared Studrawa to him. He filmed himself working out by his lonesome inside the Woody Hayes Athletic Center.
"He's says, 'Coach, critique me because I want to work on this,''' Studrawa said. "That's what I love about him. That kid stayed here (on campus) the entire time. He's in here doing that every single day. That's how important it is to him. He studies the game. He knows every position. The time and effort he puts into this is something I love.''
WYPLER IN HUNT FOR A JOB
It would appear that the Buckeyes interior offense line is set with Dawand Jones at left guard, Miller at center and Paris Johnson at right guard, but hold on a minute.
Wypler smells playing time and is going about spring practice as if he could start. Miller had his failures at left guard and Matthew Jones and Dawand Jones don't have a whole lot of game experience.
"For me, I know what I'm up against this year,'' he said. "With Josh Myers leaving for the NFL draft and Wyatt Davis leaving for the NFL draft there are two open jobs on the o-line. I want to make sure I put myself in the best position to be in the best shape and be working on my tools and everything I can do to be the best player that I can be.''
He said "all of us came here to compete'' and that there is a "next man up mentality at the facility.''
Ohio State has been mining New Jersey since the Woody Hayes days, and Wypler is the most recent addition to the roster.
What about being a street-wise East Coast guy?
"That's pretty much the stereotype that you hear, Jersey tough,'' Wypler said. "I feel like that comes from how I was raised personally with my parents being hard workers and showing me what it's like to work hard for the things that you want. Things are never handed to you in life. For me, I try to own that mentality the best that I can. I try to put hard work in and stack days next to each other and have a nice payoff.''
POSITION DOESN'T MATTER TO JOHNSON
Johnson was one of the most sought-after Ohio State recruits in this Urban Meyer-Ryan Day era, and that is saying something. He was the No. 7 overall player in his recruiting class and the nation's No. 1 tackle.
When Munford decided to return in order to get his degree and get better for the NFL 2022 draft, Johnson was all in on waiting another year to play tackle and move to guard.
"When I first was recruited here, I took a look at the depth chart and sort of made assumptions,'' Johnson said. "I saw that by my sophomore year that (there could) be a spot at tackle. With everything that is happened I am more than happy to play guard. Coach Day said he wanted the five best people to play and he saw fit with me being at guard.''
Munford and Johnson had some deep conversations about Munford's future, often while riding in a car.
Johnson could have coaxed him into leaving, transferred or pouted.
"It's all in the Brotherhood that goes on here,'' he said. "Thayer knew where my mindset was at. He kept it real with me. He kept telling me his thoughts on coming back and asked me what were my thoughts on it. I told him at the end of the day it was him getting his degree and to go the highest he can (in the NFL) when he leaves this place. I told him to pray on it and go where there's peace. I was all for it.''
Studrawa had Johnson practice at guard and tackle last season because of injuries and COVID-19 absences.
So, moving from left guard to right is not a big deal for him. The coaches also want every single lineman to be able to play all five positions.
It helped that Johnson played left guard during the College Football Playoff when Matthew Jones was injured.
"Those reps were really valuable,'' he said. "In those moments I was excited to be out there and play,'' Johnson said. "That allowed me to get a taste of the action from a different position that I wasn't expected. Me jumping in there and being able to do it was exciting. If that's where the team needs me this season, I'll be able to do it.''
He said it has been "seamless'' moving from left to right guard and that "you are flipping the protection and calls in your head.''
The stance and balance, he said, are "basically'' the same at each spot.
"At tackle, it's different, for sure,'' Johnson said.