They work out and watch as the rest of the Pioneer Football League plays spring football.  But coach Rick Chamberlin is satisfied, if not impatient.  The extra time will pay dividends for the football Flyers in the fall.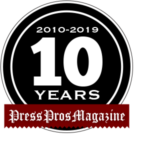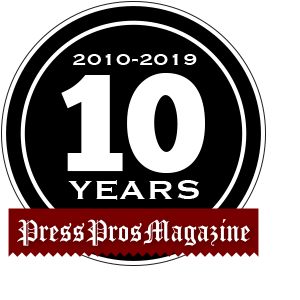 DAYTON — While the University of Dayton football Flyers knock helmets against each other on a practice field, the rest of the Pioneer League is playing games against each other for keeps.
Davidson is atop the standings at 4-and-0 after an upset of San Diego, the recent PFL powerhouse.
Due to the COVID-19 pandemic, the PFL canceled the 2020 fall season and decided to play games this spring. UD, though, for safety's sake, opted out.
And how does coach Rick Chamberlin and his players feel about tackling each other instead of somebody in a different colored uniform?
"It is a little tough when you first see it," said Chamberlin. "But our administration, and everybody involved in the decision-making, really laid it out for our team."
It was safety and how difficult it would be for the Flyers to participate in a spring scenario.
"The players see how difficult it would have been to get to that point (ready to play games) because it is all about preparation," said Chamberlin. "It's physical preparation and football preparation.I don't know how sharp we would have been going into 8t.
"I really believe our players feel good about having the opportunity to get better, to be able to perform at a higher level this coming fall," Chamberlin added. referring to the 2021 PFL season.
"It's tough, I know it is on the players to watch other teams play," he added. "Just in my own evaluation, some teams are not as sharp as you would expect. And I know it is because of lack of preparation and the interruptions of practices they may have had."
To see how far the Flyers have come this spring, two scrimmages were scheduled against other schools, Wittenberg and Ashland. The Wittenberg game, scheduled for Saturday in Springfield, was cancelled when Wittenberg's program was shut down due to positive COVID-19 tests.
The Flyers will play an intrasquad game Saturday at Welcome Stadium and the following Saturday (April 17) they will scrimmage Ashland at 1 p.m.
So who has been impressive during the spring practices?
"We're seeing a lot of good things. growth out of the guys, which is what spring football is about," said Chamberlin. "It's seeing your players grow mentally and physically."
It has been a challenge over the first two weeks for Chamberlin, in his 14th year as head coach and 46th in the program as a player and coach.
"The biggest challenge for us is the idea of trying to get enough reps for everybody on the field," he said. "We have retention of our freshmen from this past year and seven seniors decided to come back. We're right now at about 100 players. We need to give them all a good look-at, get them work."
Chamberlin said pushing the players is no problem because they haven't played football since the 2019 season.
"They are just excited to be out on the field, in a football uniform and catching and tackling and blocking. They are energetic. It has been so long they are just excited to be out there doing some football."
And the names that surfaced are no-brainers.

"I'll tell you, it's the usuals," said Chamberlin. "It's (quarterback) Jack Cook. . .very sharp, knows the offense. Arm strength looks real good. Jake Chisholm (running back). . .we're limiting Jake Chisholm and his reps because he is looking so good right now — sharp in the offense and has physical ability. Then we've got Brandon Easterling back there at safety. He is a take-charge kind of a guy with his leadership and play-making. Those guys are really standing out right now for us."
They should.
Cook is one of 40 players in the Football Championship Subdivision (FCS) on the Performance of the Year Watch List. Chisholm and Easterling are on the FCS pre-season All-American list, the only two players from the Pioneer Football list.
Cook, a red-shirt sophomore from Union, Ky., became a regular midway through the 2019 season. In one-and-a-half seasons, he has thrown for 4,934 yards with 43 touchdowns and six interceptions.
Chisholm, a 5-foot-9, 182-pound runaway tanker truck, led all of FCS football in all-purpose yards per game in 2019 with 204.3 yards. And he averaged 7.4 yards per carry to lead FCS.
Easterling, who covers a football field like a tarpaulin, averaged 7.5 tackles in 2019, top is FCS. He also snagged six interceptions and recovered three fumbles.
While he isn't playing games, Chamberlin admitted that he watched Davidson upset San Diego, 31-25.
"Yeah, I watched it," he said. "Davidson has been playing very well. And that's the PFL. It is so competitive, from top to bottom. You have to be ready every week. Not everybody is sharp, but there is a lot of good playing going on."
The Flyers aren't part of it right now and for Chamberlin and his players,September and the 2021 football season can't arrive too soon.
By then the Flyers should be as sharp as a freshly stropped razor and just as dangerous.