Mired in the worst baseball situation imaginable just three years ago, Covington's Andy Johnson and the Buccaneers have emerged from baseball purgatory to win games and compete against teams they didn't have a prayer against back then.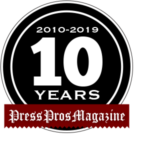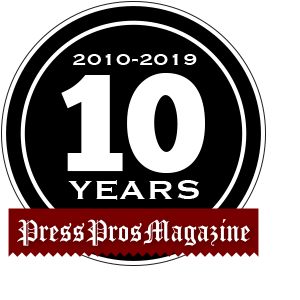 Covington, OH – Three years ago Covington baseball coach Andy Johnson managed a smile…and an explanation over his team's 1-19 record.
"We don't have very many kids, and we don't have very many seniors,"  he explained.  "Most of the best athletes are doing something else in the spring instead of baseball.  But a lot of them could have success if they just gave baseball a try, and I try to tell them that."
It's true.  If you don't have kids…if you don't have experience…and if you don't have a culture for it in a community it's really hard to play winning baseball.  And Johnson, who took over for long-time coach Mitch Hirsch when he stepped down in 2017, was learning the hard way.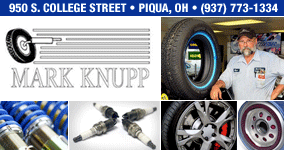 The hard, and painful, way…except, he never let it get to him.  He just kept the door and the dialogue open, encouraging kids to play baseball.
"He brought a different personality and a different voice to the job,"  said Hirsch this week, speaking of Johnson, who by day is a junior high social studies teacher at Piqua.
"He had been an assistant with me for seven or eight years, after playing for me at Covington, and there was no question in my mind that Andy was the right person to take over.  If he hadn't been willing to do it I probably would have stayed on…for the kids' sake."
They say that Rome wasn't built in a day, and Johnson and this spring's Buccs are the walking, talking proof that baseball teams need time, as well.  Tuesday night, the core of that 2018 team that went 1-19 shut out Newton 6-0, on a 3-hitter by junior lefthander Jensen Wagoner.  And far from the kind of pitching associated with that 2018 team, Wagoner struck out 13, walked one, and hit a pair, literally hamstringing coach Jordan Kopp's Indians.
"That was the best velocity we've seen this year, at least from a lefthander,"  said Kopp.  "He was all around the zone and kept us off balance.  He showed just enough of a curveball to bust the fastball by you, and that makes a difference.  Credit to him, and them.  They played well."
They played well!  And they played well against a Kopp program accustomed to winning twenty games a season in recent years…and they wasted no time against this year's Indians (3-1).
Cody Nelson walked to lead off the first, and with one out leftfielder Jake Hamilton singled.  Newton then intentionally walked Wes Gooding to load the bases and pitch to Jake Dilley.  Dilley responded with an RBI single to left, and one hitter later Carter Maxson ripped a double past the Newton outfield to clear the bases and stake Wagoner to a 3-0 lead.  That's all he would need.
Wagoner has a strong arm.  He plays quarterback on the football team in the fall, and what he lacks in pitching experience he makes up for with a beat-me-if-you-can personality on the mound.  Of his thirteen strikeouts in the game, nine came on swinging strikes at a fastball that Newton hitters just couldn't catch up to.
"I just reared back and tried to do what I do best,"  said Wagoner afterwards.  "I know that when I see the catcher put down one finger I can throw it by them and that's pretty fun."
And while he enjoys football, he eagerly admits that he has 'fun' playing baseball.
"I do have fun playing baseball.  Guys are yelling behind me, we joke with each other a lot, and I just try to be laid back, loose, and have fun with the game."
It's even more fun as a pitcher when you can help your own cause with the bat.  Leading off the top of the fifth, Wagoner got a Colin Tackett fastball in the middle of the plate, belt-high, and drove it 340 feet over the left field wall for a home run.  The Buccs quickly added another run in the fifth following the Wagoner blast, another tally in the sixth, and come the bottom of the seventh he finished the game as he started, striking out two of the final three hitters.
Covington won it with 6 runs on 12 hits and played error-free baseball
Newton lost with with no runs on three hits, and had one error.
Andy Johnson was still wearing a Covid mask when he talked about the game, and the journey of Covington baseball since 2018, post-game.  But somewhere under that thing he was smiling – a helluva' lot bigger, and better smile than he had back then.
"Big difference,"  he said.  "We were 1-19 then and we're 3-2 now, and lost 1-0 to Botkins last night because we just couldn't get a hit.  We're light years ahead of where we were then.
"We have eight seniors now, and six of those seniors have been with us every step of the way.  They played varsity as freshmen and got beat around…because they were freshmen.  But they stayed with it, they grew to believe in themselves, and they gained some confidence.  And that's what you saw tonight – confidence, being aggressive at the plate, and they're having a lot of fun now, even with a 3-2 record.  When we have Jensen on the mound we believe that we can beat anybody.  And when we came out and got those three runs in the first, and got some production from the bottom of our lineup, that really got us going."
Whether or not they compete for the final baseball title in the Cross County Conference this spring remains to be seen.  But it wasn't even a possibility back in 2018, and this Johnson team in some respects bears a resemblance to those Mitch Hirsch teams that used to play in district finals games.  Back then his pitcher was a fastballer named Ross Mohler, and four or five runs was all they needed.  They were pretty confident in that.
Now the fastballer is Jenson Wagoner, all they need is four or five runs, and once again…they're pretty confident in that.
The best part is…this journey is far from complete.  They've got a ways to go to become what Hirsch had, and there are more kids to win back to baseball.
But Andy Johnson doesn't have to fake it now.
He has a much, much better smile!