Minster and Covington battled to a 1-1 tie through three and 1/2 innings before the Wildcats broke it open with 10 runs in the fourth and fifth innings, sending the 'Cats to the run-rule victory.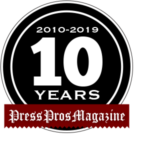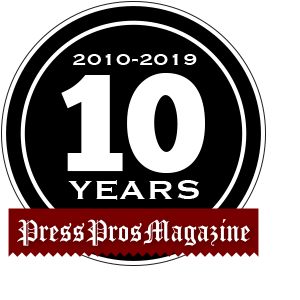 Minster, OH – The ice cream and shakes Tasty Treet in Minster likely seemed a little sweeter Monday night for the Minster High School girls softball team.
The Wildcats varsity – 11 players strong this season – traditionally celebrates victories at the ice cream shop that's been a Minster staple since 1953. Monday night the players enjoyed another get-together following their 11-1, five-inning victory against Covington at Four Seasons Park.
But this night the group's circle was bigger than that tight-knit group of 11 players … in honor and in remembrance.
Minster honored the nine Wildcats whose 2020 senior season never took the field because of COVID. And they remembered fallen classmate Jackson Hogenkamp, who two years to the day Monday, passed away from bone cancer. 'Action Jackson' would have been a senior this year.
The Wildcats visited Hogenkamp's gravesite following the game.
"Tonight was a huge night for us," senior Alayna Albers said after the game and through her tears. "Two years ago my best friend passed away and he was in our grade. To get out here and win was really huge. This season we can play for him. We play for No. 5."
It was fitting that Minster junior Savanah Bergman, who wears No. 5, led off the bottom of the first inning with a sharp grounder to the fence for a double. Bergman advanced to third on the throw from the outfield. She scored on Emma Goubeaux's two-out RBI single.
"I've coached here five years," Minster coach Robb Hemmelgarn said, "and I've never had a team where all 11 girls – they're all going to go out tonight a get something to eat. Other teams go five different ways after a game. These girls have been one group after the game the entire season. I told them that in itself is going to win you some games."
Minster (4-1) banded together in the top of the first inning. Covington (4-2) loaded the bases off Minster pitcher Rachael Hoying with Meg Rogers' lead-off double, Alli Garman's walk and Nigella Reck's base-loading single.
Hoying induced a pop up gloved by Bergman at catcher. A soft line drive to shortstop Lyndi Hemmelgarn was the second out … and the third. Hemmelgarn fired to Hannah Oldiges at first as Reck tried to scramble back to the bag.
"Basically just to focus on getting that first strike and striking out the batter," Hoying said of the early jam. "It's a lot of pressure going through it. You just have to stay focused, stay calm, shoulders back. … Just trust in the defense and myself."
Hoying sent the Buccs down in order in the second on seven pitches with a pair of strikeouts and a ground out. Covington managed one hit the final four innings on a single in the fifth by Garman. The Buccs put just three more on base with that single, a walk and an error.

Hoying – who played softball with a few of the Buccs' growing up – allowed three hits and one run in five innings. She struck out five and walked two.
"I knew when they were younger they were pretty good," Hoying said. "I knew what they could do at the plate and in the field. I had a feeling they were going to be good."
The Buccaneers didn't help themselves with a handful of mental errors. At one time or another the Buccs failed to run the bases on contact with two outs, struggled with cutoff throws or simply misplayed pop ups that dropped.
"We're hoping to learn from it," Covington coach Dan Cain said. "If we don't learn from it then we're going to start learning from it with younger kids on the field making mistakes instead of older ones. That's just what we'll do.
"We didn't have so much physical errors, just mental mistakes in the field and Minster took advantage of it. Mental errors killed us. If we learn from it, it's all good. But if we don't we're going to struggle. We have to play better than that to beat people."
Covington tied the game 1-1 in top of the fourth on a grounder Hemmelgarn gloved. The ball got stuck in her glove and her rushed throw to first sailed high for what could have been the third out.
Her teammates rallied behind her and made up for it in the bottom half of the fourth. Minster scored four times on consecutive singles from Oldiges and Goubeaux. Senior Alexis Bishop – on the verge of getting pinch-hit for following four strikeouts in her last five at-bats going back to Saturday's win – stroked a double for the 2-1 lead.
Kaycie Albers followed with an RBI single and Mikaela Hoskins an RBI sacrifice for the 4-1 lead. Alayna Albers capped the scoring with an RBI double (5-1).
The Wildcats added five more in the fifth for the run-rule. Hemmelgarn reached on an error, Oldiges singled and Goubeaux ripped a two-run double (7-1) to bring up Bishop.
They say sometimes the best coaching moves are the ones you don't make. After that double, which kept Bishop in the game, she launched a no-doubt, two-run blast to left field (9-1).
"The one pitch she got me out with before was a change-up. … That felt good to hit a home run off the change-up," Bishop said.
"I wasn't hitting the ball whatsoever (in my previous at bats). … I kind of had to relax and settle down. I stepped back into the batter's box and adjusted. You need to adjust and calm down. Learn how to watch that pitch come in."
She did. She then watched it sail over the 200-foot mark in left.
"We were almost talking about batting for her but decided to give her one more," coach Hemmelgarn said. "(Those last two hits are) Lexie. That's what Lexie does."
Kaycie Albers then walked and pinch-hitter Lilly Barhorst singled, sending Albers to third. Hailee Albers followed with another single. (10-1). Barhorst and Albers pulled off a double steal, and as the Buccs threw to second in an attempt to get Albers, Barhorst stole home for the 11-1 win.
"It's early," Cain said. "We'll take it as a learning tool and try to turn things around.
"I knew Minster was going to hit a ball. They're a good hitting team. They're going to time up anybody we have. When you come out that first inning and leave them loaded – popping balls up, not hitting the ball – we just didn't drive balls. We had a few good hard swings. Everything else was almost defensive."
Covington's Rogers gave up 11 hits and 10 runs (nine earned) in four innings. She struck out four and walked one. Erika Gostomski, who came in after Bishop's homer, allowed two hits and one run.
"We have a really deep batting lineup out of all 11 of us," Alayna Albers said. "I think any one of us could be up there batting. We can trust everyone so that's huge."
As is the Wildcats' team bonding. They plan on quite a few of those visits to the Tasty Treet this season … and not just for themselves.
"I definitely feel like we owe it to last year's seniors because they didn't have a season," Albers said of the 'Cats nine seniors, who along with Covington's 2020 seniors were recognized before the fourth inning Monday. "Those are some of my best friends. Anytime we come out we're not only playing for ourselves but we're playing for them."