Their season, their prospects, turned around in the matter of four games and seventy two hours.  But as important as their place now in the Big Ten standings, the emergence of the qualities hoped for with the 2021 baseball Buckeyes comes just in time.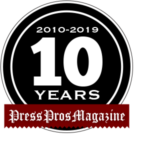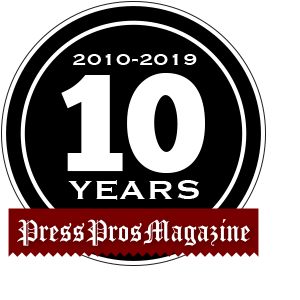 There's no question that Ohio State's four-game sweep of the previous conference-leading Indiana Hoosiers this weekend was a shocking development.
And the manner in which they did it punctuated the shock – individual performances that will no doubt earn pitcher Seth Lonsway and shortstop Zach Dezenzo bold consideration for conference Player of The Week.
Lonsway struck out 17 of the 21 outs he recorded in a 6-0 win in the first game of Saturday's double-header.  He was so dominant that one Indiana parent said Sunday, "I hope we don't see him (Lonsway) again."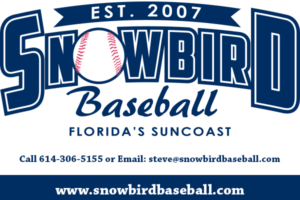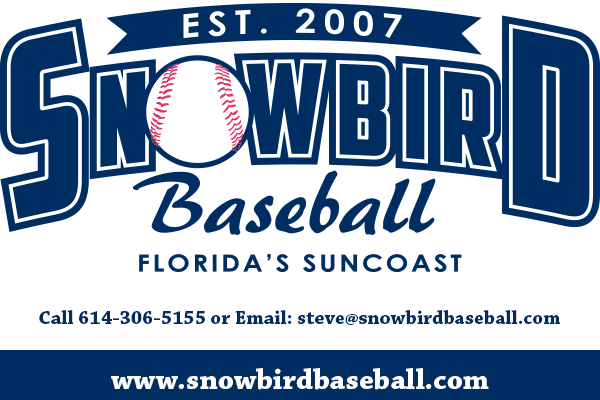 Dezenzo, who had languished around the team's .230 average prior to the weekend, went 8 for 15, including a 4 for 5 game in the Sunday 4-3 finale, to catapult his average to .310, and now suddenly with three home runs and ten RBIs.  Two of those home runs came on Saturday during the double-header sweep.
Lonsway and Dezenzo had plenty of help, contributions up and down the lineup and off the bench – particularly pitching contributions.  Garrett Burhenn turned in his second consecutive gem in the Friday 3-2 win.  Then Lonsway, of course, who dropped his ERA from 5.50 to 3.90.  Pat Murphy and TJ Brock were solid out of the bullpen – Murphy earning his third win in the Sunday finale, and Brock grabbing his fifth and sixth saves of the season.
More, Jack Neely (Saturday starter in the second game) and Will Pfennig (Sunday starter) were effective enough to give their team a chance to win, to quote that well-worn cliche', while showing they were capable of something more superb on any given day.
Overall, the Buckeyes' team ERA dropped from 4.42 to 3.69.
But not to be lost in the euphoria of that unexpected sweep – that bounce in the standings to second place, behind Michigan (13-5) and Nebraska (13-5) tied at the top – was the perspective written about here in an earlier column…about the human need to know!
If you're a coach – Greg Beals, Matt Angle, Dan DeLucia and Brad Goldberg – you need to know if you made the right choices with recruiting.  Have you spent your time efficiently and done enough in developing those eighteen-year-olds to compete at the next level of baseball?  Have you fulfilled the faith of administration, because let's face it, this isn't high school.  Jobs, careers, and coaching futures are on the line with each year and each group.  At this level you have one job and one responsibility – to win and meet the expectations.
If you're that eighteen-year-old you still have that dream you had when you opened your first pack of Topps cards…or saw your first major league game in person.  You want to play there, or make the most of your opportunity in going as far a you can.  Not everyone will play in the big leagues, of course.  But winning a Big Ten title at college baseball's highest level is pretty good keepsake.
This was my perspective as I drove home Sunday night.  It must have felt pretty good for Zach Dezenzo, Seth Lonsway, and those players slowly emerging from the shadows of their potential.
It must have felt pretty good for Greg Beals, after suffering through a year of no baseball at all – a long time to wonder if the faith you put in your decisions and development was about to pay off…if, and when you finally got to play baseball!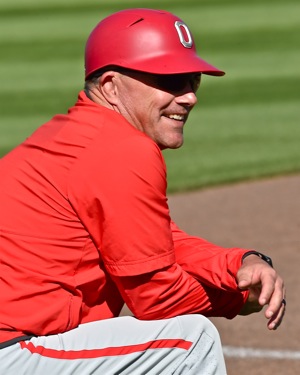 It must have felt good to prove that your pitching was as good, and as deep, as you've said it was since fall practice!
And while leadership and brotherhood are two of the most over-worked words in sports, it must have felt good to Conner Pohl, Brent Todys, and Colton Bauer to know that their time, and their turnaround could be at hand, as quickly as one weekend and one series.  All three are hitting well below expectation in this still small sample (19 games), and as a team they're hitting .224 with a series with Michigan – of all teams – just three days away.
And if you want to talk about leadership, what better example than that showed by Burhenn, Lonsway, and Dezenzo against Indiana… and in actions, not words?
Take a second to back away from the baseball.  Take a minute to consider what confidence means to you on Mondays when you go back to work.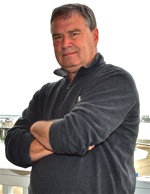 Then consider what it felt like Monday for Beals and the Buckeyes.
Nothing's been won, yet…and there's a long way to go with these 25 remaining games.  To a man they know how tough it will be in Ann Arbor this week, in Maryland next week, then Nebraska and a rematch with Indiana, in Indiana, on May 23 and 24.
But now they're back in the hunt, and no one's about to rest on one weekend that few could have predicted.
But perspective-wise…they're in such a better place than they were just five days ago!