Indiana came to Bill Davis Stadium in first place in the Big Ten, but the Buckeyes took both games of a double-header and can sweep the four-game series with a victory on Sunday.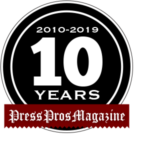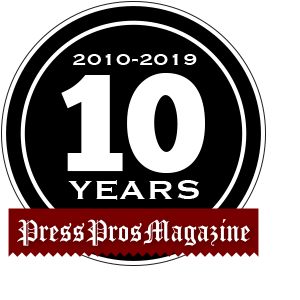 Columbus – Indiana threw the baseball all over the lot and had all kinds of problems catching it to the tune of four errors in giving crooked numbers a whole new meaning.
A fifth error arguably could have been charged when the catcher had a foul ball sail out of his reach.
It was one of those days at Bill Davis Stadium on Saturday with a high sky and brisk wind blowing to center field that made even the most elementary plays difficult.
For the Hoosiers, though, it wouldn't have mattered whether it was overcast and dead calm.
There were no freebie t-shirts or posters of Seth Lonsway handed out to spectators at the main gate, but make no mistake about how the first game of a double header played out.
This was Seth Lonsway Day at the ballpark, and the souvenir simply was the memory of the junior left-hander dealing.
Lonsway showed why Major League Baseball scouts have been intrigued by him since he started for Ohio State as a true freshman by striking out 17 batters, giving up two hits and walking one in Ohio State's 6-0 victory.
The Buckeyes kept the heat on in the second game with shortstop Zach Dezenzo hitting a home run – he went yard in Game 1, too – and right fielder Mitchell Okuley driving in a run with a single in the first inning to make a path toward a 5-2 victory.
This series is becoming an ambush of a Hoosiers team that had been in first place in the Big Ten. Game 4 is at 2:05 p.m. Sunday.
"Coming in, we knew it was a huge series for us at the top of the conference,'' Dezenzo said. "I think we've proven time and time again that we're a team that responds well. We recognized coming out that this is a really great opportunity for us to come and take a series from No. 1-ranked team in the conference, and we've done just that so far. Taking the first three is huge, but we're not done yet.''
This all started when coach Greg Beals dressed down the team after a 9-3 loss to Maryland last Sunday.
The Buckeyes look like a different bunch. They are serious and driven.
"That's what we're trying to do is collectively climb,'' Beals said. "That's the word I'm using, climb. We're climbing in the standings, but we're also climbing toward our peak. We're trying to be our best. It was pretty good today.''
Lonsway knew his start was pivotal for the team, and he responded by looking like the pitcher who dominated when the team won the 2019 Big Ten tournament. Radar guns had his fastball topping out at 96 miles per hour and breaking ball at 83.
His team needed a quality start, and Lonsway provided some oomph.
"It was a huge factor,'' he said. "That's a great team over there and I had to bring it. I had to have my best stuff. I had to put my team in the best position to win the game. That was definitely a factor playing against a good ball team.''
There were only hundreds of fans in the stands, but they made a racket, including the delegation from his hometown of Celina.
"I was feeling good in the pen and I was prepared and I was ready,'' Lonsway said. "My family is here. My mom, my dad, a niece and some cousins. For sure, it's great. I love getting in front of the home fans and the crowd and I definitely feed off their energy and feel their vibe from the stands.''
The Buckeyes got the only run they needed in the first inning on a two-out home run by Dezenzo on a 2-and-0 pitch.
That's why it didn't matter that Indiana had a bad day defensively.
Were the 17 strikeouts a team record?
This is difficult to believe, but no.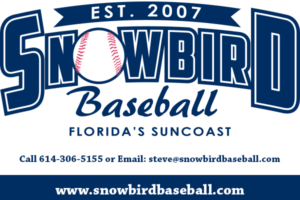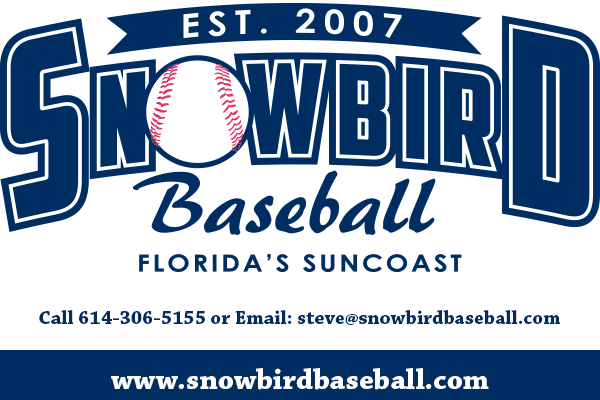 Bill Gable struck out 18 Kent State batters in 1963 for the seven-inning record. The great Scott Lewis, a first-round draft pick by Cleveland, blew away 20 in 2003 in a nine-inning game against Iowa.
Lonsway struck out the side in the first, second, third and fifth innings. In the second, he had an "immaculate'' inning in throwing nine pitches.
Indiana got a scratch hit by Morgan Colopy leading off the third. Second baseman Colton Bauer ranged far to his right to glove the ball, but the runner had the wide throw beaten.
The second hit was a clean single to left by Grant Richardson leading off the fourth.
Anyone who knows Buckeye baseball realizes that Lonsway can lose his release point at any moment and start walking the house. He entered with a 0-3 record, 5.23 earned run average and 15 walks in four starts covering 20 2/3 innings.
His moment came in the third with runners on second and third and Ohio State leading 3-0 with the game that was very much in doubt.
After Colopy's hit, ninth spot batter Grant Macciocchi drew a four-pitch walk. They advanced on a double steal.
Lonsway got behind Drew Ashley 2-and-0, and that's when catcher Archer Brookman went to the mound for a talk.
Then he struck out Ashley and Sam Murrsion swinging.
On this day, there would be no appearance from the high-and-outside Lonsway.
"Each week you prepare and get ready for each start, and I kind of press the reset button on Monday or Tuesday or whenever that might be,'' he said. "I build that confidence for the start. I knew building up that I commanded the ball and wanted to go out and just attacked the hitters.''
Brookman helped Lonsway get back into rhythm, but it was just one of those days when it didn't take much.
"From the first inning I felt confident I was going to command the ball well in the zone,'' Lonsway said. "I was just constantly thinking about getting strike one on the board. That first inning I felt good, felt my groove, and just kept going with it.''
There was potential trouble in the fourth when Richardson led off with a walk, but Cole Barr struck out and Bauer again ran far to his right to glove a ground ball hit by Paul Toetz and flipped to Dezenzo for an inning-ending double play.
Dezenzo was not totally in awe of Lonsway because he has seen it before.
"Seth was absolutely lights-out, and everyone in the ballpark knew that,'' he said. "What, he had 17 strikeouts or something like that in seven innings? That was an unbelievable performance. That kid prepares and works his butt off. I was not surprised, to be honest. He's capable of that every time out.''
Beals admitted he couldn't accurately describe Lonsway's start, but he gave it a try.
"I don't know what I can say – the line speaks for itself,'' he said. "He was dominating. Seth has got dynamic stuff and he was absolutely on today. The key is that he threw the fastball for strikes, and that makes them respect both pitches. He threw the fastball to get ahead, and then they have to be active on that breaking ball. That breaking ball is so good.''
Ohio State didn't sit back and admire what it had done. In the second game, it scored two runs in the first inning on a home run by Dezenzo and run-scoring single by right fielder Mitchell Okuley.
If you wore a Crimson and Cream uniform or rooted for the players, it had to be distressing seeing your opponent not lose a single ounce of want to.
"I think that was huge,'' Okuley said. "That was an emphasis that we had in the huddle after the first game is, 'We've got to laying it on them. We can't back down now.' Every game matters. We took that to heart. We showed in the first inning that we weren't going to back down.''
Should the Buckeyes challenge for the Big Ten championship and/or make the NCAA tournament, this weekend could be remembered as the turning point.
Beals' heart-to-heart in left field last Sunday will be called the key.
"I'm always going to push buttons as a coach'' Beals said. "And after 27 years I have a pretty good idea of when buttons need to be push. I felt like our team needed that after last weekend because we hadn't gotten to where we were capable of. We're starting to show signs of that.''