Ohio State scored two runs in the eighth inning and got the winner in the ninth with two out on a single to the wall in left by shortstop Zach Dezenzo.   Just like that, this team is in the thick of the Big Ten race just shy of the midway point of the season.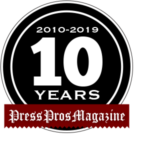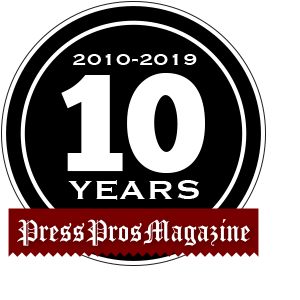 Columbus – It was sometime during the sixth inning when Greg Beals gathered his players in the dugout for a little plain talk.
At that point, Ohio State had played some pretty unsightly baseball in hitting batters, failing to put together good at bats and committing an error that led to the only run of the game.
What he said wasn't a dress-down, but that good things could still happen if they just played their game.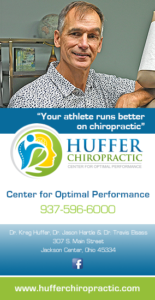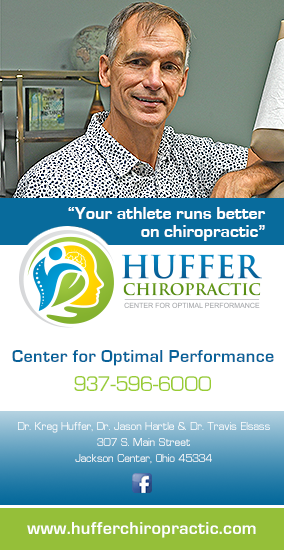 "I said, 'Guys, if I had told you Thursday that you are down one and have four innings to go to sweep Indiana, on Thursday you would have taken that,''' Beals said. "So, let's put these first five innings of this game behind us and play these last four innings like we're playing to sweep the series.''
Things got worse for the Buckeyes when Indiana scored two unearned runs in the top of the eighth with the help of a throwing error and a sacrifice bunt in which no one covered first base.
But Ohio State players remembered their coach's words by scoring two runs in the eighth to tie and getting the walk-off in the ninth on a single to the wall in left field by shortstop Zach Dezenzo to win 4-3 on Sunday at Bill Davis Stadium.
That enabled the Buckeyes (12-7) to take the four-game series from the Hoosiers (11-7) after they had come in leading the Big Ten.
Just like that, Ohio State is in the thick of the conference race before the halfway mark of the season going into a three-game series against Michigan next weekend in Ann Arbor.
"I think the Brotherhood is real here,'' freshman center fielder Kade Kern said. "I think we have something special that most teams don't have. Everybody supports one another and everybody is rooting on one another, and when you have that kind of energy good things will happen. That's what happened this weekend.''
Dezenzo said Beals' words went a long way in holding the players together.
"That sparked some energy in us,'' he said. "It got us going at the plate, especially. We strung some really good at bats there at the end of the day there and wound up coming out with a win. That was huge.''
Trailing 3-1 with six outs remaining to their name, right fielder Mitchell Okuley drew a one-out walk in the eighth against freshman right-hander John Modugno.
It was apparent that Indiana had run dry of pitching. Not a soul stirred in the bullpen.
Dezenzo followed with a single to left-center off a 1-and-0 count and first baseman Conner Pohl knocked in the first run with a single to right-center.
Kern poked a 2-and-0 pitch to left to make it 3-3. There were only 215 spectators, but it sure sounded like five times that many.
Until then, Indiana fans were so loud that it seemed as if it was their ballpark.
"I think the energy was there the whole game,'' Kern said. "We wanted that sweep. We wanted that 4-oh.''
Modugno, Kern said, is a fastball-first pitcher, and that he had little choice than to come with a heater in getting behind in the count.
"As a batter you are expecting that fastball and I am just sitting on that,'' Kern said. "Luckily, he threw one to me and things fell into place.''
Left-handed reliever Patrick Murphy put down Indiana one-two-three in the top of the ninth, and one could almost see Ohio State batters wanting more of Modugno.
Pinch-hitter Caden Kaiser grounded back to the mound leading off, but ninth place batter Nick Erwin walked on a full count and designated hitter Sam Wilson singled to right.
Until then, Wilson struck out three times and flew out to center.
"Sam didn't have a very good day and was frustrated at the plate,'' Beals said. "He looked bad off the guy in the previous at bat in the seventh inning. He struck out chasing a slider. When it got to crunch time in that ninth inning, he had that last at bat and stayed on the ball and got a base hit the other way to move the line. He got it to (Mitchell) Okuley and (Dezenzo) to try to win the ballgame.''
Okuley popped out to first base for the second out.
Enter Dezenzo, who was a pain for Indiana the entire weekend. He homered in each game of a double-header on Saturday.
Dezenzo pulled a 1-and-0 pitch down the left field line and to the wall to score Erwin standing for the winner.
Shockingly, it was his first walk-off at any level. The Gatorade bath was sweet. He had gone 4-for-5 on the afternoon.
"It was just an amazing, amazing feeling,'' Dezenzo said. "It was a little bit cold, but just awesome.''
In the eighth, Modugno led off Dezenzo with a slider in catching the outside half of the zone for a strike. Then he threw a fastball that he hit for a single.
"I was sitting on that (fastball) for my last at bat, too – same spot, same pitch,'' Dezenzo said of the game-winner. "I was on time for the fastball and yanked it down the line. Luckily, I got it over the third baseman's head.''
Take a look at his numbers from the series: 8-for-15 with three runs scored and four runs batted in.
With so many players scuffling with the bat, this team has to have him hitting like that in the No. 3 hole in the order.
"Obviously, I'm seeing the ball really well and putting good swings on the fastballs that I want to hit,'' Dezenzo said. "It has been great being at home. I'll give credit for that. Being at home helps a lot.''
He said he started "putting the pieces together'' last weekend against Iowa and Maryland.
"But this is a huge monkey off my back with my approach at the plate,'' Dezenzo said.
Other than the final two innings, the scorecard looked terrible for the Buckeyes with five hit batsmen, two errors and a wild pitch.
In order to win the Big Ten or finish high enough to receive an at-large bid to the NCAA tournament, teams must find ways to win games like these.
"Obviously, this weekend was ginormous for us,'' Dezenzo said. "Mentally, it showed that if we continue to play with great confidence moving forward that we'll be in a really great place mentally. We're coming off a positive weekend going up north (to Michigan) to a really good team.''
Before this weekend, Ohio State split a four-game series against Iowa and Maryland, lost two of three to Rutgers and split four games against Nebraska and Iowa in Minneapolis to nullify a four-game sweep of Illinois to start the season.
What did Beals like about the Buckeyes this weekend?
"That's the thing that has been best about our ballclub this weekend is that it hasn't been about anybody,'' he said. "It has been about team. We have had a consistent effort from everybody in the entire program trying to find a way to win. We're playing for Ohio State and we're playing for our team. Our guys put things behind and just went out and played. Just a real big weekend for us sparking that believing factor and getting ourselves right in the thick of things.''
It sure sounds corny to an outsider, but Beals has preached "brotherhood'' and fighting on every pitch since he was hired before the 2011 season.
That attitude showed up in all caps yesterday.
"It's that competitive toughness that is part of our core value system, and that is you put it behind and you play in the moment,'' Beals said. "You play each moment for itself.''