Hoping to make a good showing against a state-title caliber opponent, Fort Loramie came up short and a bit messy in a Saturday loss to Division III Wheelersburg.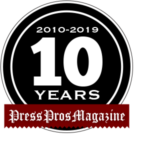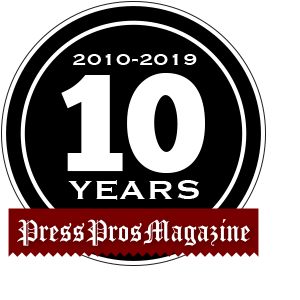 Chillicothe, OH – Afterwards, Wheelersburg coach Derek Moore talked about his Pirates' 8-3 win Saturday over Fort Loramie as something with a big-time tournament feel.
"It might not have been the cleanest for either team…there were some mistakes for both teams,"  smiled Moore.  "But it was a big-time ballgame against a big-time opponent, and we were able to take advantage of some of their mistakes."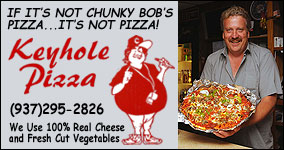 Boarding the big yellow bus for the trip back to Shelby County, Fort Loramie coach Jeff Sanders wasn't nearly so optimistic.
"Every time we made a mistake they capitalized on it,"  moaned Sanders.  "We gave up four hits on 0-2 counts, we walked hitters, got behind hitters, hit a batter, and our infielders threw the ball to the first baseman in the dirt all day.  Lucky for Fortman that he could dig out some of those throws or we get run-ruled.
"Our approach at the plate was awful.  Taking pitches, 0-2 counts and we strike out looking…I mean, we just weren't a very good team today (2-2).  We'll clean things up, and if we don't we'll have to make changes."
Some context…prior to Saturday's game at Veteran's Memorial Stadium Derek Moore, who never lost a hig high school game as a pitcher for Wheelersburg (34-0), and led the Pirates to back-to-back OHSAA titles in 2012 and '13, talked about the loss of last year and its impact on all baseball teams this spring.
"Teams that look like they haven't played in a long time,"  he said.  "Last year was hard on high school baseball."
Another coach this week said, "Like they're out there going through the motions and forgot how to play."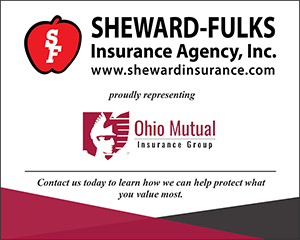 There was a little bit of that with Fort Loramie Saturday – a little 'loose' at times – as starting pitcher Derek Meyer struggled in the first inning to throw strikes, fidgeting on the mound as if he couldn't get comfortable.  An error and a walk to Wheelersburg's first two hitters ended up costing him a run.
That lead didn't last long, however, as the Redskins' Darren Hoying crushed a towering home run over the fifteen-foot high wall in left field in the bottom of the first to tie the score at 1-1 – a majestic shot into a crosswind that just kept carrying and carrying.
That seemed to buoy Meyer for the moment, as he came out in the second and threw the breaking ball for strikes to the fastball-hunting Pirates, keeping them off-balance and scoreless.
And in the bottom of the second Caleb Meyer led off by being hit by a pitch, advanced to second on a wild pitch, and scored on a ringing double to the gap in left by Devin Ratermann.
But Meyer couldn't stand prosperity in the third.  Unable to throw the breaking pitch for a strike, he had to throw the fastball, and the Pirates were waiting for it like Jean Lafitte, crushing a pair of doubles and a single to take a 3-2 lead.
In the meantime Wheelersburg starter Elias Robson was beginning to settle in, one of those guys that if you let survive early he'll eventually wear you out.  That's exactly what he did to Loramie.
After Caleb Meyer scored in the second, Robson would get the strikeout pitch going and fan eight of the next 18 Loramie hitters – literally getting stronger as the game progressed.
Derek Meyer was not so lucky.  One hitter deep in the fourth inning, Sanders replaced him with Caleb Ratermann after a leadoff single on a two-strike pitch to the number nine hitter in the order.  And while Ratermann did a credible job of throwing strikes, that leadoff runner would eventually score to go up 4-2 and fan the feeding frenzy.
Loramie's defense didn't help, committing a total of four errors of the physical kind, as well as a couple between the ears.  Wheelersburg would add a run in the fifth, and three more in the top of the seventh after Loramie had added a run in its half of the fifth on a double by Grant Albers and an rbi single by Eilerman.
Loramie scored once more in the bottom of the seventh to conclude things on an Albers single, a stolen base, and an infield throwing error by Wheelersburg that allowed him to score from second.
It was messy, hard for Jeff Sanders to watch by the time it ended, and there was no huddle in the outfield to talk things over.  Rather, there was a conference in the parking lot, out of earshot.
'Berg won it to go 4-1 with 8 runs on 12 hits and committed 1 error.
Loramie dropped to 2-2 with 4 runs on 7 hits and had the four errors.
A bright spot besides a safe trip home was the first inning homer by Darren Hoying, coming back from arm surgery.
"It was a neat moment,"  said Sanders.  "He had Tommy John surgery, so he wouldn't have played last year if we had had a season.  He's a four-year starter, he's the engine of our team, and he's worked for a long time to get back to where he can hit one out the way he did today.  He's back behind the plate and he's having fun again."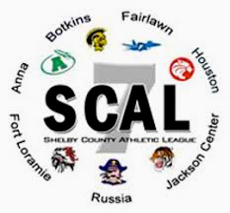 As was Derek Moore's players on a day where past champions met, with full appreciation for Loramie's competitive legacy.
"We definitely came out and wanted to be more aggressive than we were for the first week of the season.  We talked about that,"  said Moore.
Suffice it to say, they'll have that same talk next week…in Fort Loramie.