Miami East showed it potential while Anna showed its rust, the Vikings using some athleticism and a couple of impressive pitching arms to move to 5-0.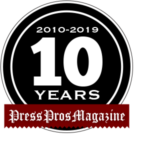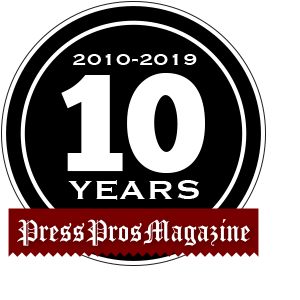 Anna, OH – Anna coach Kris Althauser understood, and took Friday evening's 7-1 thrashing at the hands of umbeaten Miami East (5-0), from the Cross County Conference, with unlikely calm.
"You've go to play,"  said Althauser of his 0-2 Rockets.  "We had our traditional game for last Saturday drop us from their schedule, we weren't able to get another game, we played St. Henry pretty well on Tuesday…and today we just couldn't do anything right.  Baseball is a game you have to play in order to improve."
Miami East's Dean Denlinger could empathize, but not fully, taking advantage of the youthful Rockets, seven errors, a fistful of walks, wild pitches and passed balls, to move his own young team to 5-0 in a contest that showed more of what the Vikings might yet do this season, building on what they did on Friday.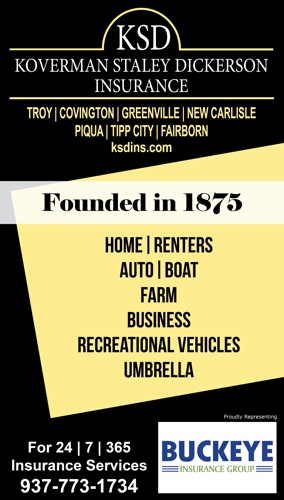 They were aggressive, taking advantage of three first inning singles and a stolen base to stake starting pitcher, junior Garrett Lemaster, to a 2-0 lead.
They added a run in the second on a base hit and a pair of errors in the outfield on dropped fly balls to go up 3-0.
And that's all Lemaster would need as he carried a no-hitter through the first ten Anna hitters (two outs in the third) as he routinely threw the ball past seven of the twelve Rocket hitters he faced.  He struck out those seven while walking four, but by the end of the fourth it seemed he was out of gas.  It hardly mattered.
He gave Anna enough opportunity to punch back, but the Rockets simply couldn't get a hit, leaving seven runners on base over that span, including the bases loaded in the fourth on three consecutive walks.  But Lemaster then  struck out two of the next three to retire the side.
Meanwhile, the error parade rolled on for the defenseless Rockets – ugly at times – and indicative of Althauser's edict that you have to play the game…to be able to play the game!
East added a run in the third, two in the fourth, and another in the fifth to go up 7-0.  And they barely escaped being run-ruled in the process because with runners on second and third in the second inning Rockets' centerfielder Kohlten Carey made a miraculous run-and-stab of a line drive off the bat of East's Austin Francis that would have surely emptied the bases.
Lemaster was done after four innings, giving up the mound to reliever Ethan Howell, who quickly surrendered a run on a walk and a pair of singles to cut the margin to 7-1, but Howell tightened down to close out the game, striking out three of the last six he faced.
"Not playing last year really hurt some of our young players,"  added Althauser.  "Even with our seniors last year four or five of those guys would have had gotten a lot of playing time.  So today wasn't a good day, but tomorrow we play again and learn from this."
East looked like a team that could do damage in the baseball-rich Cross County Conference between now and the end of the season, showing a couple of good arms in Lemaster and Howell, speed, and a talented shortstop named Tyler Kirby who made his own dazzling play on a backhand stab in the third inning to throw out an Anna runner at first base – a play you normally see made at higher levels of baseball.
East won it with 7 runs on eight hits and committed two errors.
Anna lost it with 1 run on just four hits…and seven errors.
"Lemaster was right at 78 pitches and we were trying to ration pitches,"  said Denlinger afterwards.  "But he's thrown in two of our previous four games this year, so he probably could have gone farther.
"I thought he was throwing as well at the end as he was at the beginning.  It was cold out and he kinda' lost his changeup and curve for a while.  Ethan Howell is a sophomore and I thought he came in and threw well in just his second time out this year, and his first time on varsity.  But we're off to a nice start, still raising the bar and trying to get better, trying to find some identity and who our leaders are.  And this cold weather doesn't help."
But it won't be cold every time out, and the more Denlinger's young Vikings play, it's for sure…the better they're going to play.
"Our league is going to be a challenge,"  he added.  "Arcanum will be good, Covington's improved and has our old JV coach over there, Newton will compete, Tri-Village can play, I hear TVS is coming on, and I don't know who's going to win the league, but any one of those schools could win it.  It's the hardest season to play because of senior-itis, the end of the school year coming, change of interests…so it's a journey to get there.  To be honest with you, I don't know who the favorite will be."
But this will be a busy weekend, despite the temperatures, and a busy couple of weeks coming up where teams will improve with every out, and every inning.  Kris Althauser understood that as he gathered his team in left field Friday for a some time of rationalizing and erasure.  Tomorrow is another day, another game (with Sidney @ Indian Lake), and another chance to get better.
Anything less than seven errors…is a great place to start!