Fifth-year senior from Westerville thanks his years of unseen sweat and toil on the wrestling mat for helping him overcome injuries…and getting buried at cornerback on the depth chart.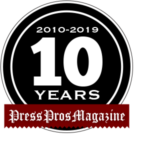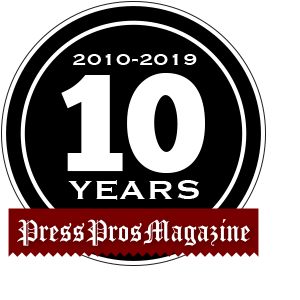 Columbus – There was no home game against Michigan at the tail end of the 2020 regular season, so Ohio State coaches decided that Senior Day would be held virtually.
Cornerback Marcus Williamson, a three-time scholar-athlete at the university, was a senior, but did not participate.
In this COVID-19 world, the NCAA ruled long ago that every college athlete could tack on an extra season of eligibility if he or she chose.
Williamson jumped at that chance as if it was free money.
The question is why someone who played so little his first three seasons would want to return. He was blocked by All-Americans and first-round draft choices and knocked down by injuries that have never been disclosed.
Williamson was a plus player for the Buckeyes last season in being on the field for 362 snaps in eight games as mostly a slot cornerback. He was in on 27 tackles and broke up two passes.
In January, he told the media that "I still love being a Buckeye.''
Why, though, would he risk another injury or losing his starting spot? What keeps him going?
"I've got to give it all to my parents,'' Williamson said of Tamar and Marlon. "I was raised in a sports household. If you see any of those sports movies, I had the crazy sports dad (who said), 'You're doing this sport this spring.' You are always working out in the basement.''
Another reporter probed deeper, and that's when Williamson got emotional.
Wrestling in obscurity during his early years at Westerville South High School taught him perseverance.
"I can attribute it to wrestling,'' Williamson said. "I kind of think about this all the time. I grew up with wrestling as my first sport. There is not a lot of glory in wrestling. I remember growing up and all my friends in the school played basketball. Kaleb Wesson was a big hooper and I'm in the back of the gym just wrestling and getting better and just having to fight.''
The he said, "Sorry, man.''
The apology came because he was beginning to tear up. By then, his voice already was halting and breaking up.
"Just having that fight in me. . . I've never been a quitter,'' Williamson said. "Just kind of having that mindset, whatever it is, I'm going to fight it and there will be better days. This is going to pass. That will pass. Just keep going. You never know what will happen on the other side.''
Two to three years ago, he admitted that he was "typing up my resume seeing what I wanted to do after football.''
There is no guarantee that Williamson will slip back into the slot. The competition will be keen with prized four-star prospects in Lejond Cavezos and Ryan Watts from last year's freshman class and four-stars Jakailin Johnson and Jordan Hancock from this year's freshman class.
When he was fresh out of IMG Academy in Brandenton, Florida, Williamson also was a four-star. Among cornerbacks, Scout had him ranked No. 14 and ESPN No. 24.
"I'm in my fifth year and hopefully going into my second year as a starter,'' he said. "Just having this opportunity – even if it doesn't go as planned – just having this opportunity to do the sport that I love and continue to have that wrestling and that fighting mindset has taken me so far in life. I hope it takes me farther.''
At that, Williamson excused himself because he was a mess emotionally.
"That's all I've got,'' he said.
BARNES SHOULDER-HIGH IN GREEN PLAYERS
First-year defensive backs coach Matt Barnes, 34, reiterated what other assistants and coach Ryan Day have said about the depth chart. It's way too early to peg players at certain positions.
Sophomore Lathan Ransom, he said, has played every position in the secondary "and he's not the only one.''
"You guys don't want to hear this, but we're so far from the depth chart right now, so far from locking guys into positions,'' Barnes said. "You can ask the players. We don't even watch defenses when we meet. We just watch techniques and we teach concepts. We've got a long way to go before we line up and have a game plan and go play the game.''
Barnes did have kudos for sophomore Cameron Martinez and true freshman Denzel Burke.
Martinez was a four-star safety and two-time Michigan Mr. Football from Muskegon. Burke was ranked the No. 8 athlete nationally coming out of Saguaro High School in Scottsdale, Arizona.
"I'll tell you this about Cam Martinez: You can't sit in a meeting without hearing great things about him right now,'' Barnes said. "Whether that's strength or conditioning. . . our nutritionist brags about him, our training staff brags about him. Five minutes ago, I walked out of a special-teams meeting where coach (Parker) Fleming was bragging about how well he has done in special teams. Cam has really, really put his head down and gone to work since this past season ended. He's one of the most improved guys that we have seen.''
Barnes said it's "uncanny" how Burke does things "so naturally'' and that he has "elite feet, footwork and patience.''
"He looks seasoned, I'll put it that way,'' he said. "Not that we're surprised. Just kind of blown away how he has looked at times.''
RUCKERT NOT THINKING NUMBERS
Clemson coaches and players probably cannot understand why tight end Jeremy Ruckert caught only 13 passes last season and 14 the season before.
Nine receptions have resulted in touchdowns, including three against the Tigers. One was a one-handed grab in the back of the end zone in a 2019 College Football Playoff semifinal. He had 17- and 12-yard touchdowns in last season's semifinal.
At the moment, Ruckert is more concerned about helping sophomore quarterbacks CJ Stroud and Jack Miller and true freshman Kyle McCord get broken in.
"I just tell them that whatever they need, we got you," he said. "We'll be your security blanket. Whatever you want us to do, we'll do. I think the biggest thing this off-season is just being there for them and really showing them that they can trust us and just work on our timing."
Ruckert won't gripe about the lack of touches.
"I'm not one to just come back and say I'm only going to come back if this happens," he said. "It's a two-way street. If I want more catches to come my way, then I need to put more work in during the offseason and enhance that part of my game."