Chris Holtmann has positioned Ohio State for monster success in the future, when there will likely be monster jobs that have interest in him.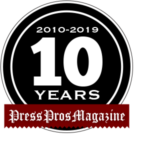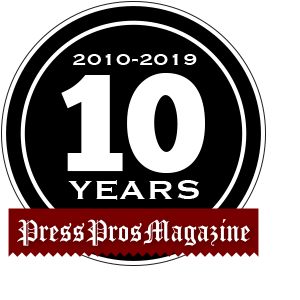 About a week ago, when word surfaced that Indiana was sniffing around Ohio State coach Chris Holtmann in case he coveted salvaging the wreckage of that program, the eleventh-hour courtship felt desperate, forced, and unlikely.
The Hoosiers hired Mike Woodson two days later and also lined up former OSU head coach Thad Matta as Woodson's administrative babysitter, so the flirtation with Holtmann vanished quickly.
He hasn't even addressed it publicly since, which tells you how seriously Ohio State fans feared losing him.
The same will likely apply as Holtmann's name surfaces among the list of possible successors to North Carolina coach Roy Williams, who retired on Friday.
After all, the timing isn't ideal for Holtmann to leave Columbus.
But the time is rapidly approaching when that won't be true at all.
Right now, Holtmann is about 10 weeks away from his contract buyout at OSU dropping from around $12 million to less than $1 million.
Indiana had already paid Archie Miller $10 million to go away, so footing the additional bill to free Holtmann — while do-able — was probably heavier lifting than the Hoosiers could arrange on the short notice necessary to keep a portion of their roster and recruiting class intact.
North Carolina could write the check to hire Holtmann with one call to Michael Jordan, or the myriad of other Tar Heel alums eager to contend for the NCAA Championship they haven't won in what, to them, seems an eternity.
After all, that last happened all the way back in 2017.
Williams won three national titles and made nine Final Four trips in his 18 seasons.
While many assume he followed the legendary Dean Smith onto the North Carolina bench, Williams actually waited six additional years at Kansas for Smith's shadow to fade before restoring the Tar Heels' dominance.
Holtmann wouldn't have the benefit of the twin three-year buffers Bill Guthridge and Matt Doherty gave Williams to start as unencumbered of oppressive expectations as anyone ever can at a legacy program like Carolina.
Holtmann also isn't the win-the-press-conference hire among Tar Heels' faithful that Mark Few or Brad Stevens would be.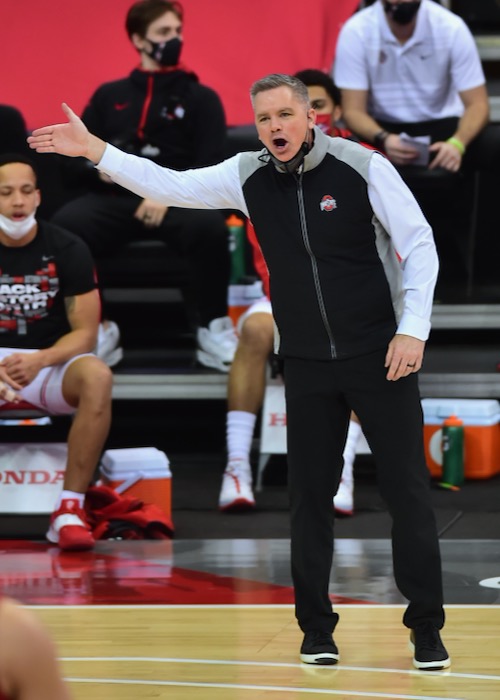 If UNC gets to fall-back candidates, that's where Holtmann's name could elevate, because he's done a phenomenal job his first four seasons at OSU, as he did the three years before that at Butler and the three before that at Gardner-Webb, a mid-major three hours from Chapel Hill.
There will be some grumbling among OSU faithful over lauding Holtmann's track record, given the Buckeyes' upset loss to 15th-seeded Oral Roberts in its NCAA Tournament opener.
The hard feelings are understandable, but only because most Ohio State basketball fans are bandwagon-jumpers who get interested only when a Top 10 ranking comes around.
Holtmann has had OSU routinely in the Top 25, and in the Top 10 in both his first and fourth season. That's a noteworthy achievement given the dumpster fire he inherited when the program suffered under Matta's diminished ability to excel after a botched back surgery.
Holtmann, like Matta, has become a victim of the expectations his coaching excellence has created.
Matta got to two Final Fours, and then got fired because reaching that level became his measuring stick.
Holtmann reached NCAA Tournaments his first two seasons and won games each time despite having marginal talent and experience.
Now his failure to reach the Sweet Sixteen in four seasons — despite no tournament being played last year when he had his best team — is the sledgehammer fans want to wield against him.
After all, Ohio State is a College Football Playoff contender every year and would never lose to Oral Roberts.
That's true, of course, but the difference between OSU football and OSU basketball is the difference between lightning and the lightning bug.
Sure, Holtmann has all the resources at his disposal to get the Buckeyes to the Final Four.
If he'd gotten them there this weekend, they'd be playing against Houston in the semifinals and, likely, Gonzaga in the title game.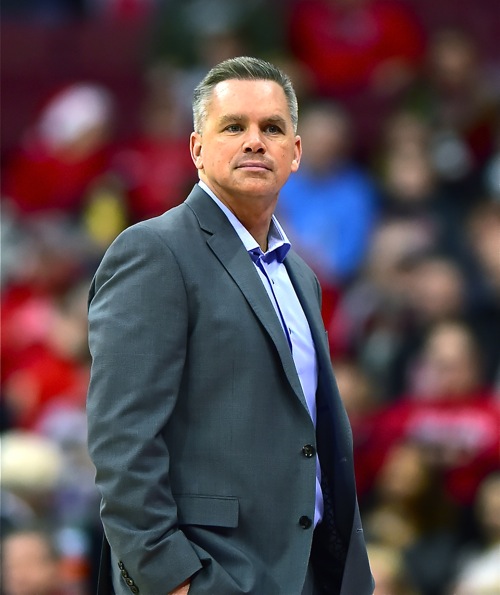 Ever seen Houston, of the American Athletic Conference, or Gonzaga, of the West Coast Conference, in the College Football Playoff?
You never will, either.
The Ohio State basketball job is a great job, and it's an imperfect job, and the dividing line isn't all that distinct.
It's a great job because you can win big, people will support you if you do, and losing a game like Oral Roberts won't get you fired because the complainers quickly move seamlessly to, "Who's the quarterback going to be this fall?"
Lose a game like ORU at North Carolina and fans are still dissecting it six months — if not six years — later. But you'll also never play home games in a tomb-like arena or face the crowd disparity Ohio State battled at the Big Ten Tournament when playing Purdue, Michigan and Illinois.
Holtmann will soon likely have the chance to decide whether the relative anonymity and only occasional pressure of the Ohio State job, which allows him to have a life away from the floor, is preferable to a place where the spotlight burns more brightly, but never dims.
It's the age-old argument about whether the grass really is greener on the other side of the fence.
Or, whether the grass is actually brown everywhere.
Bruce Hooley is a former sports editor of the Troy Daily News and hosts the We Tackle Life podcast on iTunes and GooglePlay.