Ace Garrett Burhenn threw six innings of three-hit ball, relievers Patrick Murphy and TJ Brock were lights out and designated hitter Sam Wilson went 3-for-3 as team does impressive about face in this important series.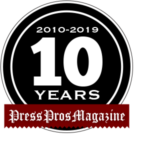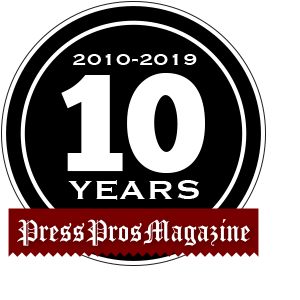 Columbus – By the middle of the baseball game, it was apparent that this was not the puzzling, mind-blowing Ohio State team that would sock the ball all over the lot the first three or four innings and then go into hiding.
It certainly was not the team that would turn a double play that looked downright big league and then kick around the ball on the simplest of plays.
The Buckeyes were riveted on the task at hand from the first pitch to the last against Big Ten-leading Indiana on Friday.
How riveted were they?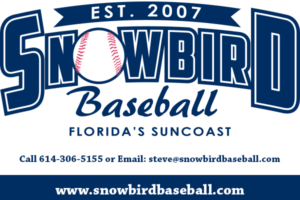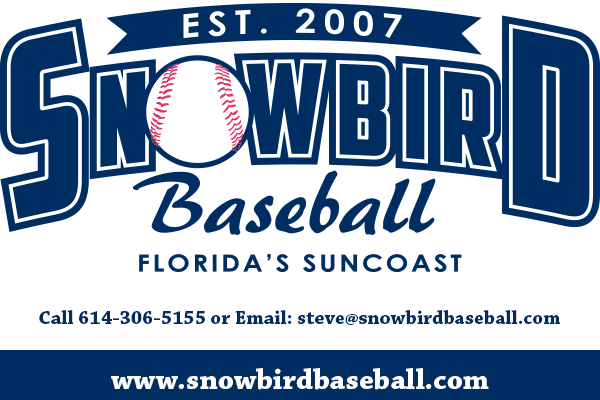 No matter the play that had just played out, the attention always went back to the next pitch.
No. 1 starter Garrett Burhenn was sharp for the second straight game, relievers Patrick Murphy and TJ Brock didn't waste much time getting outs and lead-off man Sam Wilson went 3-for-3 with one run batted in and two runs scored in Ohio State's 3-2 win.
This is a four-game series and the Hoosiers (11-4) are sure to be heard from beginning with a double-header that begins at 1 p.m. Saturday.
At least for Game 1, though, the Buckeyes (9-7) looked like the outfit they said they could be during pre-season when it was snowing, gray and bitter cold outside.
"Every game counts a whole lot – it has been that way since the beginning of the season because it's only conference – and we've got to get that fire back and continue that because it's so important,'' Burhenn said.
Coach Greg Beals laid into his team after a 9-3 skunk smell of a loss to Maryland last Sunday. He didn't like their approach in the batter's box and certainly didn't appreciate the players being a little too breezy in the way they went about their business.
The team he saw yesterday wasn't perfect, but it walked in step.
"We talked about being better, just being a little more serious,'' Beals said. "The business-like (attitude) was from the get-go today, a little less horsing around. There was a determination with our ballclub today. It was good to see that attitude. I'm looking forward to bringing it (Saturday) and developing some consistency. What a great opportunity we have here to get ourselves hot and keep climbing up the ladder in the conference.''
This is a blind man's bluff type of season for Big Ten teams in that most other Power 5 conferences are playing non-conference games and the full 56-game schedule.
The Big Ten is playing 44 games, and it will be difficult for the NCAA tournament committee to gauge the strength of the conference.
That means one thing: Just win, baby. And win some more.
"It was awesome,'' said Wilson, a senior transfer from Wabash Community College by way of Dublin Jerome High School. "We definitely needed that against a great Indiana team. We're looking forward to getting at it tomorrow.''
Burhenn gave up only a walk the first three innings and struck out four with a sinking fastball.
Indiana got a run off him in the fourth on a lead-off single to left by Cole Barr and one-out double into the left field corner by Jordan Fucci.
The only other time Burhenn got touched up was a one-out homer to almost dead center by Barr.
This game was a big deal for Burhenn because he's from Indianapolis, which is a 45-minute drive from the Indiana campus. In six innings, he gave three hits and three walks and struck out five.
"I take every game personally, but this game was a little bit extra just because it's Indiana and I know most of those guys over there,'' he said. "Most of those guys are friends of mine. Today was a fun one.''
Burhenn has been locked in to a beautiful rhythm in that he gets the ball back from the catcher, gets the sign and gets down to business.
There is no nibbling and no holding the ball.
The Hoosiers came in ranked third in the conference in batting with a .278 average.
"I just tried to lay it down in the zone like I did last week,'' Burhenn said. "That's a great hitting team. They hit mistakes. I tried to have my best game. I tried to work out of some of my jams by getting into it with the fastball. I mixed in a couple of off speed. Those middle innings, three-four, four-five, those are the toughest ones and you've got to mentally lock in.''
Beals credited pitching coach Dan DeLucia and assistant Brad Goldberg for mapping out the start for Burhenn.
"He has got a plan. Then it's a matter of executing the plan,'' Beals said. "I think he's settling into that plan and what his strengths are. He used his fastball more today because he was getting some sink and run on the fastball. That helps keep them off-balance. It's a great-hitting ballclub and he did a great job of mixing.''
Ohio State scored one run in the first when Wilson led off with a double to the wall in left on a full count, got to third on consecutive one-out walks to Zach Dezenzo and Conner Pohl and scored on a sacrifice fly to right-center by Kade Kern.
Wilson was in the middle of things in the second inning when he drove in Brent Todys with a single to left-center on a 2-and-2 pitch. Todys and Nick Erwin walked ahead of him.
Then it was Wilson again when he led off the fifth with a double into the left field corner and scored on a one-out single to right by Dezenzo.
"After Maryland last week as hitters we weren't attacking fastballs and our approach might have been a little bit off,'' Wilson said. "Today we're playing Indiana, a good baseball team, and it was about hit the ball hard, play defense and pitch it well. I think we brought some great energy today and came out with a W.''
The coaching staff got elementary with the batters.
"Be ready for the pitch you want to hit,'' Beals said. "It's simplifying the plan. If you simplify the plan you are less likely to chase.''
Hoosiers left-hander Tommy Sommer came in ranking second in the Big Ten in earned run average (1.85) and victories (three) and fifth in strikeouts. Opponents were batting .161.
Most lefties have given Ohio State fits this season.
"As a team we watched a lot of video of this guy, studied pitches and saw what he had,'' Wilson said. "Our approach was great today. I thought we were hitting fastballs in clutch positions. Today, balls weren't traveling as far and we hit hard line drives.''
Sommer walked five in five innings, and that was his downfall because the Buckeyes waited for his fastball with secondary pitches missing the strike zone.
There was no room for error for Murphy and Brock.
Murphy gave up a walk in the seventh, but the man was stranded on first. In the eighth, he struck out the first two men, walked Paul Toetz after getting ahead 0-and-2 and gave everyone a scare when Jordan Fucci flew out to center about 2 feet in front of the wall.
Brock struck out the first two batters in the ninth and ended the game on a soft grounder to short.