The Buckeyes are 8-7 for the front third of their 2021 baseball schedule…without having played league-leaders Indiana and Michigan.  They've got to be better, admits coach Greg Beals.  And guess who's up next on the schedule?  Indiana and Michigan.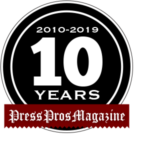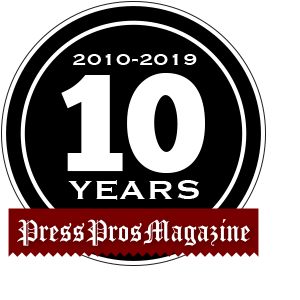 Ohio State baseball coach Greg Beals was visibly frustrated on Monday following the Buckeyes' 9-3 loss to Maryland in the finale of their four-game weekend series with the Terps and Iowa.
The net results?  A split with Iowa, and a split with Maryland, both sitting beneath the Buckeyes in the Big Ten standings prior to last Friday.  Those two teams are still beneath Ohio State in the standings, as Ohio State sits sixth now in the 13-team race, but in essence…lost ground with the weekend split.  To a man they might tell you…they should have taken three of four.
Now you can't predict baseball like you might other sports.  There's too many variables…and luck.  But the numbers don't lie, and this is what Greg Beals knows.  They're hitting .230 as a team, 11th out of thirteen teams.  They're pitching at a 4.35 ERA, good for fifth in the conference.  That ain't luck.  It is what it is.
How good, or bad, is .230?  Well in 2019 the average Division I team that qualified for the  NCAA baseball tournament hit just over .260.
And to magnify their woes at the plate, only freshman Kade Kern is hitting above the coveted .300 mark, and stands 19th among all Big Ten hitters with a mark of .356.
As we wrote last week, the rest of the Buckeyes' meat of the order is hovering around that .230 team mark (cumulative average), with cleanup hitter, and senior Conner Pohl hitting just .196 with 4 home runs among his 11 total hits.
This would frustrate a coach, along with some other numbers relative to his starting pitching.
Friday starter Garrett Burhenn looks to be coming around, coming off his best start of the year against Iowa.  Burhenn is 1-1, with a 3.91 ERA in 23 innings.
But Saturday starter Seth Lonsway is 0-3, with a 5.23 ERA, while opposing hitters are batting just .153 against him.  His issue has been control.  In 20 innings he's walk 15, while striking out 27, and ranked 31st out of the top 40 individual pitchers in the league.  Beals had counted on more.
The counted-on Sunday starter, Griffan Smith, has not been available, slow to come back from arm surgery following the 2019 season.  Smith, a talented lefthander, has made but two relief appearances, pitched 3.2 innings, and owns a 4.91 earned run average.
His fill-in as the third starter, Jack Neely, appears to be on the rise.  The Texas transfer is throwing hard, making an impact, and owns a 1-0 record (3.57 ERA) in 17 innings and four starts.
The bullpen has had its own up-and-downs.  Junior Bayden Root, about whom many believed would grab the closer responsibility by the horns, has a 3-1 record, yes.  But his ERA is 3.96 and he's gotten hit – 12 base hits in 9 innings thus far.  In baseball vernacular, he's yet to settle in.
Senior Pat Murphy has shown efficiency, but his numbers are deceiving – 4.35 ERA, a 2-0 record, and 12 hits surrendered over ten innings of work.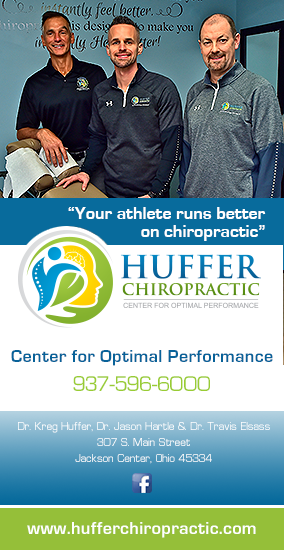 Junior TJ Brock has been the one consistent bright spot – with four saves in six appearances and an ERA of 1.04 over 8.2 innings.
So enough with numbers, or the question of the sample size.  They've only played 15 games, and anyone who's played knows that it takes some time for things to come together in baseball.  It's a game of momentum and success is contagious.
But they don't have time for settling in, now fully one-third invested in their season.  They stand in the middle of the Big Ten pack and meet the elephant this weekend with league-leading Indiana coming to town.
Indiana is 11-3 and bests the Buckeyes in nearly every statistical category you can name.
They're hitting .278 as a team;  pitching at a 2.55 earned run average.
Most telling, perhaps, is the disparity in on base percentage.  Indiana is getting on base at a .542 clip. The Buckeyes are just .315.
"They're a strong team,"  Beals said this week.  "They hit well, they pitch well, and teams that have played them are sitting beneath us in the Big Ten standings as a result."
And record-wise, the Buckeyes will be the Hoosier's first litmus test of the season – outside of Rutgers, the only team they've played with a winning record.
But let's not belabor the numbers or the standings.  Rather, dwell on what Greg Beals said following the 9-3 loss to Maryland on Monday.
"We need to be better," he said.  That's it, that's all he said – all he could say.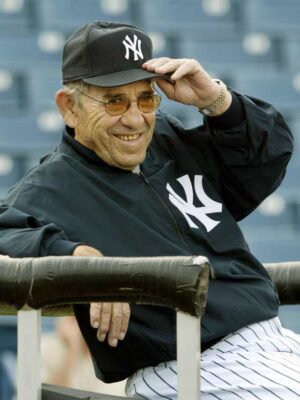 But with just 29 games left on their schedule, and all Big Ten games, there's less and less margin for error;  and no Big Ten Tournament this Memorial Day to win as their salvation for entry to the NCAA tournament.  This has the feel of win…then win,win,win…and win,win,win some more on a daily basis.
"The short season is a factor,"  adds Beals.  "But we're not thinking pressure because if you do that you can get caught up with failure, and we're focused on winning every time we go out there."
And there is the matter of sample size, without using it as an excuse, because it's easy to make the case that Indiana is the reverse flip of Ohio State – one team off to a fast start while the other is struggling to catch fire.  No one really believes that Ohio State is an 8-7 team, just as no one really believes that Conner Pohl is a .196 hitter.
"I BELIEVE that we're better than an 8-7 team,"  Beals assures.
By the way, Michigan is second in the Big Ten with a 10-3 record, and the Bucks must travel Ann Arbor next weekend for a three-game series.
So the clock is ticking as the Buckeyes face what's surely a defining weekend on their schedule and their 2021 season.  They need to be better.
And Yogi once famously said, "It sure gets late early out there."
Yeah…that's kinda' how it feels.