After scoring a 19-0 victory over Troy on Monday, Greenville rallied to hand Troy a second straight loss with a comeback 11-6 victory at Lady Wave Stadium on Tuesday.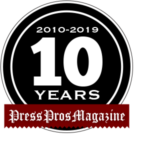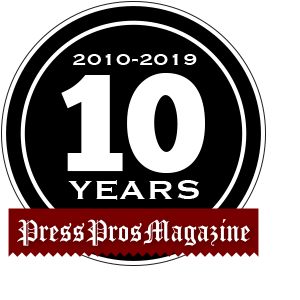 Greenville, OH – There some things in Greenville that are a given.
There will be a line of cars wrapped around the Maid-Rite Sandwich Shoppe and stretching onto Broadway Street. Sharp-shooter Annie Oakley, Little Miss Sure Shot, will always serve as the town's most famous native.
The Greenville Green Wave softball team will win 20 games, and then some.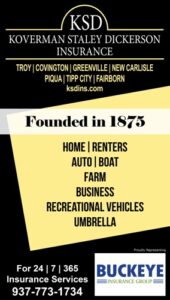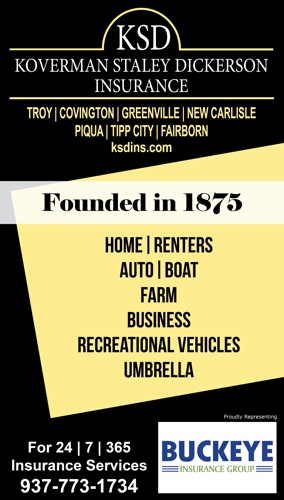 Okay, one of those streaks might come to an end sooner than the other two. But not anytime soon at this rate. Greenville's softball team had a tougher go against Troy on Tuesday than it did in Monday's 19-0 victory. But the Green Wave, believing in the pep talk from coach Jerrod Newland – "That's why you get 21 outs," he told them – rallied from a four-run deficit to take Tuesday's rematch 11-6.
Greenville's young and relatively inexperienced team is off to a 4-0 start. There's still a long way to go before reaching 20 wins … something the Green Wave have done for 17 straight seasons. (They've also won 25 or more games the past 16 seasons). But coming back from a 6-2 deficit with nine runs in the final four innings is a definite confidence booster.
There are two seniors on this year's roster – pitcher Grace Shaffer and center fielder Nyesha Wright. That's a sharp contrast from the 2020 COVID-cancelled season that featured seven seniors, many who are playing in college. Last year's team was expected to be among the best in Greenville history. That's saying something for a program that won the 2007 Division II state title and has won district championships 12 of the past 14 seasons.
"Last year would have been a special year. It's very humbling," Newland said. "It makes you respect the game because you don't know. Every day is a blessing, no matter what it is in life. It can be taken away at any time. Last year we got humbled with that."
Since taking over Greenville in February of 2003, Newland has led the Green Wave to a 453-89 record. They really had to earn the latest win.
Troy, 2-2 overall and 0-2 in the Miami Valley League, jumped on Greenville with a run in the first, two in the second and three in the third. That 6-2 lead entering the bottom of the third pleased Trojans coach Scott Beeler … more so for the fight his team showed after that 19-0 setback Monday.
"I'm happy with how my team didn't roll over. We came over and still fought," Beeler said. "We out-hit them and that's a win in my book. I'm super proud of my girls. It's tough coming over here and playing Greenville on the road."
Troy ran into trouble in the third inning. Troy starter Lilly James loaded the bases with no outs after walking Wright and hitting Alaina Baughn and Susie Blocher. James got a strikeout and run-scoring fielder's choice from Skyler Fletcher to make it 6-3. Kierah Beavins' sacrifice fly pulled Greenville within 6-4.
Kenna Jenkinson then followed with a game-tying double before James induced a groundout to end the inning.
A strong wind was blowing from left field to right field at Greenville's Lady Wave Stadium. It wasn't enough to hold up a pair of rockets hit by the Green Wave in the fourth inning.
Wright lead off with a towering blast to left. The only doubt about it was whether it would stay inside the foul pole. Baughn followed with a solo shot to center for the 8-6 lead the Green Wave never surrendered.
"The difference from today and Monday was on Monday we were ready to rip," Wright said. "Today we started out very slow. It took a minute for us to be ready. … I love to battle back. It made us have to put our game face on and grind to get this win."
Wright, then a sophomore, led Greenville with seven home runs in 2019. She has two this season, the other coming Monday.
"I played T-ball on (Stebbins Field) before it got redone," Wright said of the varsity team's home field. "This team, I wouldn't want to be anywhere else. Best team around."
Wright, Jenkinson and Brianna Fellers each had two hits. Fletcher led Greenville with three RBI, with Wright and Jenkinson each added two.
Kylie Hamm picked up the win in relief, allowing three runs (two earned) on seven hits over five innings. She struck out five.
"They were hitting Grace pretty well after (Monday)," Newland said. "Troy's a great team. Coach Beeler does a great job over there. When you play in the MVL and have back-to-back games you get everybody's best shot.
"I think Troy had 11 hits before we had two. In the huddle everybody was all worked up. You get 21 outs, man. Take some deep breaths and let's play some softball. …
We do a lot of deep breaths around here, slowing the kids and their heart rates down. Coming into this year we only had two kids that really had a varsity hit. We're learning and having fun."
For Troy, Elise McCann had three hits and Briana Lavender, Erin Bruce, Allyson Burns each had two. Lauren Fonner and Abby Welbaum both had a pair of RBI.
"This team, except for one girl, is the same as we would have had last year," Beeler said. "Having a season of at-bats would have really helped us this season. That's the same for everybody.
"We're going to be good for a couple years. We have to keep our heads up. We keep playing maybe there's a chance somebody beats Greenville and we get a tie for the championship. We just keep playing our ball and hope for the best."