Returning to high school baseball for the first time in two years, Troy showed its youth and some elements on which to build in a 7-2 MVL win over visiting Greenville.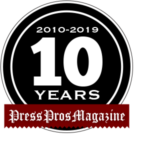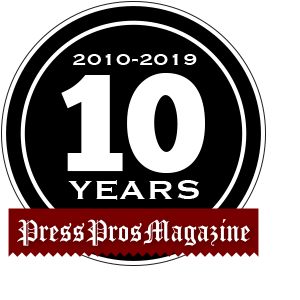 Troy, OH – On paper – in the box score – it looked like your average 7-2 win in a high school baseball game.
But every team that played Monday night will tell you that there was nothing average about the opening to this particular baseball season.
Nothing average…because there was no baseball season at all in 2019.  Mike and Amy decried that, for the sake of the Coronavirus, with the inconsistencies that portend a pandemic.
But to a man, or boy, they would every one tell you that there's nothing better than to see a fastball again, or charge a ground ball, and let your instincts take over.  And if there was anything missing from Troy's win over visiting Greenville on Monday…it was probably the instincts missing due to a year of inactivity.  That, and from sheer youth.
Talented, but young, Trojan coach Ty Welker characterized his kids afterwards – a freshman (Ryder Kirtley) and sophomore (Connor Hutchinson) at the critical positions of shortstop and second base.  Catcher Owen Harlamert is a sophomore.  And left fielder Trayce Mercer is another sophomore, counted on to contribute as much from the mound this year as he will from the outfield.
There were too many walks.
Fly balls misplayed in the outfield that led to both Greenville runs in the fourth inning.
Passed balls, wild pitches, and that lack of crispness that comes from a year of thinking about baseball, but not playing.
"Our offense will be our strength this year,"  said Welker afterwards.  But the Trojans generated seven runs on just four hits, aided by seven walks and a collapse of Greenville pitching in the sixth inning after starter Warren Hartzell had run out of gas.
"But we faced a tough pitcher (Hartzell) tonight,"  added Welker, explaining the lack of hitting.  "He battled, and we were able to get three runs on the board early.  But that didn't shut him down.  He kept battling."
Hartzell, like everyone else, showed some rust.  The Green Wave's hard-throwing righthander didn't command the strike zone like he would on most days, allowing for a pair of first inning runs by Troy on a pair of walks and base hits by Eli Smith and Caleb Fogarty.
They added to that lead with a run in the second without benefit of a hit – a pair of walks, a hit batsman, a sac bunt and a ground out to the mound.  Troy led 3-0.
The Trojans believe they'll pitch enough this year to allow for their offense and youth to catch up, and starter Brian Allen it his best through four innings, allowing two runs on two hits while striking out five and walking three.  Whether he should have been scored on at all was subject to debate as Greenville scored twice in the fourth on a pair of doubles – one that could have been caught in right field by Eli Smith, and one that should have been caught in left field by Trayce Mercer.  Nonetheless, they weren't and Greenville cut the deficit to 3-2 as Allen left after four innings in favor of reliever Eli Garber.
Garber, a diminutive lefthanded senior, came on in the fifth, but couldn't throw strikes consistently, walking four in an inning-plus before surrendering the mound to sophomore Andrew Helman in the sixth, a righthander who came on with runners on first and third base and no outs…and left them there, striking out two of the three outs in the inning.
More importantly, he broke the back of Greenville with a golden opportunity to score, tie, or take the lead.
Leading 3-2, Troy added in its half of the fifth when leadoff man Ryder Kirtley walked, stole second, and scored on a single by Fogarty to extend the lead to 4-2.
Hartzell left after five innings, having thrown a hundred pitches, and Troy added against the Green Wave bullpen, scoring three runs in their bottom of the sixth on a pair of walks, a sac fly, and a double by Kirtley, his only hit of the game, and one of just four for Troy.
Helman made short work of the Greenville in the top of the seventh, striking out the side while allowing a base hit.
"We know that we need to play,"  said Welker, acknowledging a year's absence from the game.
"Even if we'd played last year we'd still be very young.  So we're going to have to move pieces, everybody's going to have multiple roles, and we're going to have to grind.  That best describes it.  We're going to have to grind, and grind, and grind.  You never know when your name's going to be called and who you're going to hit for.
"Pitching's important, but I think we have enough pitching to go with the grind.  Mercer will go tomorrow and he'll throw a lot of strikes for us.  But we'll have to battle.  That's the mentality.  Get us three or four innings and we'll piece things together.  We love to have a guy go six or seven innings, but that's not what we have this year."
But they are playing again, and if they have to make things work – if there's no one that can pitch you into the seventh – it's a small price to pay for no baseball at all.  Monday's win wasn't pretty, but it was a win.
You wouldn't have believed anything less…by the smiles.