Ohio State played solid baseball the first four innings against Maryland, but it was one ugly inning after another as the team gave up nine steals, committed two errors, hit four batters and threw two wild pitches.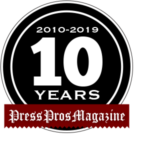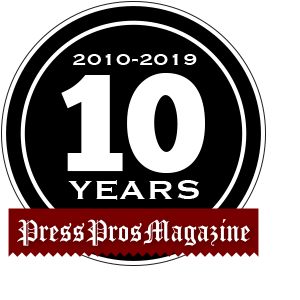 Columbus – Win or lose, Ohio State baseball players meet in left field for a little talk with coach Greg Beals in going over the day's events before heading to the clubhouse.
These chats usually last a couple minutes tops.
This time, though, the circle the Buckeyes formed around their coach looked like a classroom lecture. It lasted that long.
Heads were down, hands were on hips and it would be a pretty good guess that Beals was doing most of the talking.
The Big Ten season just passed the one-third mark for this team, and the same inconsistency that bit it on the behind the last three weekends was front and center on Monday.
Maryland got a bomb of a home run from a .222 hitter batting eighth in the order, stole bases at will, took advantage of every mistake and wound up skipping out of town with a boat race of a 9-3 victory at Bill Davis Stadium.
What did Beals tell his team?
"That we need to be better,'' he said.
The man never rips his team through the media, and he wasn't about to begin on this day. Thus, he was a man of few words.
One could tell that Beals was steaming, dejected, or both when he was waiting for his turn on the Zoom teleconference. He stood just outside the third base bag, sometimes with hands on knees and sometimes looking off into the distance.
He has high hopes for this bunch, but the day-to-day production and precision just haven't been there.
First baseman Conner Pohl was asked about the post-game meeting.
"Just that we know that we're better than this,'' he said. "We all know that we need to bring it every day. Up and down, up and down, win one, lose one is just not acceptable. We need to bring it every game and continue a streak. They came out and they responded and we didn't respond back. That's all there basically is to that.''
Ohio State (8-7) was looking to win three of the four games, but now goes into a four-game home series against Big Ten-leading Indiana next weekend needing to take a stand or maybe become an also-ran.
The conference forbade its teams from scheduling non-conference games because of COVID-19, limiting the regular-season bodies of work to a maximum of 44 games.
Plus, there will be no Big Ten tournament to lean on for bonus victories to beef up a team's won-lost mark to impress the NCAA tournament committee.
There were so many negative plays yesterday that the scorecard looked like a street map of Manhattan.
Buckeyes pitchers hit four batters and were charged with three wild pitches. Maryland stole nine bases, four by Randy Bednar.
Shortstop Zach Dezenzo and left fielder Marcus Ernst committed errors.
Beals calls stolen bases, walks, errors, hit batsmen, wild pitches and passed balls "free bases,'' and Ohio State was giving them out like a 2-for-1 clearance sale at Walmart.
"We got beat badly on the free bases, and stolen bases are part of free bases,'' he said. "We got beaten badly on the free base thing. We have to do a better job of holding runners. We have a system in place and we have to do a better job of executing that system.''
Since sweeping a four-game series opening weekend against Illinois in Greenville, South Carolina, the Buckeyes split four games in Minneapolis, lost two of three at Rutgers and got another ho-hum split this weekend.
The start to yesterday's game was so sweet that it looked to be scripted.
In the top of the first inning, right fielder Mitchell Okuley made a diving, sliding catch of a foul ball hit by Bednar for the second out.
Maxwell Costes walked, but was picked off first base by starter Will Pfennig.
The bottom half of the inning saw Okuley lead off with a double down the left field line, Dezenzo walk with one out and Pohl plate a run on a groundout. Pohl scored standing on a wild pitch by right-hander Jason Savacool for a second run.
Maryland (6-9) got a run in the third on Tommy Gardiner's home run, but Ohio State matched that on Pohl's shot over the wall in right.
Then everything came crashing down.
Pohl is a senior and team leader and was asked what he will tell individuals.
"I mean, honestly, I don't know what to say,'' Pohl said. "That's what we're working on now. I don't think there's really a magic word other than everybody needs to work at it. I don't think there are one, two or three people who can get everybody going at one time. I think everybody has to bring it themselves. Now and then we'll get a game here and there where it all clicks together. I think if we tighten up our approach as a team. I think that we'll be just fine. We just have to strive where everybody is on the same page for a couple games in a row. I see that happening very soon.''
Pfennig got Logan Ott on a fly to center leading off the fifth, but Benjamin Cowles had a quality at bat in walking on a full count.
The first cannon ball to the foundation came when light-hitting designated hitter Bobby Zmarziak launched a two-run homer to left.
To make it sting more, Zmarziak had the audacity to flip his bat halfway to first base. He was not finished with the showboating. About 8 feet from the plate, he took off his batting helmet, held it high and started hollering.
There was more bleeding.
Gardiner walked, Chris Alleyne doubled into the right field corner against reliever Joe Gahm and Bednar followed with a two-run single to right-center.
Pfennig, Beals said, just lost it.
"I think he ran out of gas,'' he said. "He just lost command of his fastball.''
Another two runs scored on a double by Bednar to make it 7-3.
Cowles hit a two-run single in the seventh to keep piling it on.
Meanwhile, Ohio State got eight hits, with three coming after the third inning.
"I think we are swinging at pitches out of the zone too much, myself included,'' Pohl said. "Everybody is (doing that). I think we're just getting a little jumpy and wanting to push a little bit. I think we have to stay tight with our approach and we'll be just fine.''