It took an 11-strikeout start by Jack Neely, a 3-for-3 day by Zach Dezenzo and another clutch save by the bullpen in the form of TJ Brock to get victory No. 8 on the season.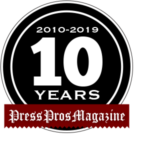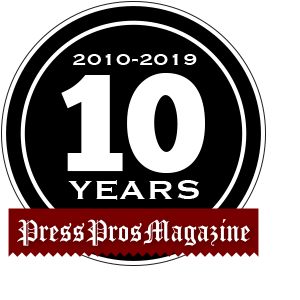 Columbus – As spectators passed through the home plate gate of Bill Davis Stadium, a Red Coat commented that it felt more like football weather than baseball weather.
But conditions were so raw with the temperature being 43 degrees with a wind chill of 34 at first pitch, that no human being other than an Alaskan ice fisherman needed to be outdoors doing anything.
Gusts blew at 23 miles per hour out of the west and northwest to the point where a fly ball hit by Maryland center fielder Chris Alleyne leading off the game was jet-streamed over the wall in right field.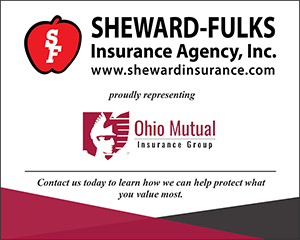 Ohio State shortstop Zach Dezenzo and left fielder Marcus Ernst wore masks, and it wasn't because of COVID-19 protocols.
Baby, it was cold outside.
The Buckeyes showed great mettle in scratching out a 5-4 victory over the Terrapins in a game that could have gone either way until the final out.
There were plenty of heroes, starting with 6-foot-8 right-hander Jack Neely striking out 11 and giving up one hit in five innings, Dezenzo going 3-for-3 with a home run and run-scoring double and closer TJ Brock getting out of a none out, bases-loaded fix in the eighth and working the ninth for the save.
Ohio State (8-6) closes out a four-games-in-four-days run against Maryland (5-9) at 3:05 p.m. Monday.
"It's a big win,'' coach Greg Beals said. "Our guys competed very well. They battled. They knew it was a big win. We stayed in it, grinded it out, and found a way to win.''
It's only March, but Brock knew how big the victory could be when the NCAA tournament committee meets.
"Every single game is huge. Every game matters,'' he said. "We have 44 games. We have to go out and (try to) win every one.''
Where do we start with game No. 14?
Let's go to the happy ending, when Brock relieved Bayden Root. Root gave up a lead-off double and consecutive singles.
For Brock, the situation was similar to last weekend when Patrick Murphy came on with the bases juiced at Rutgers late in the game and wriggled out to get the team a victory.
"It was exactly that, not trying to get three outs with one pitch,'' Brock said. "In games like this when it's cold outside, your back is against the wall and you are in a pressure situation and you just want to stay even calm. I was just focusing on making my pitch.''
Brock struck out Kevin Keister swinging and Tommy Gardiner looking, the latter on a sweet pitch on the outside black of the plate.
A walk to Alleyne and wild pitch put the tying run in scoring position. It was not a problem as Brock fanned Randy Bednar swinging to end the tension for at least one inning.
"I was watching the whole game from the pen and saw that he was a fastball-hitting guy, so I started him off with a slider,'' Brock said. "I threw two sliders and I knew he wanted to see a fastball, so I threw a fastball up and in to change his eye level. It wasn't a competitive pitch, but I wanted to see him back off the plate and see his eye level go up. That's when I put the slider on him low and away to have him swing over it.''
The drama wasn't over. In the ninth, Brock walked Luke Shliger with one out and a wild pitch got the runner to second. But he got Logan Ott on a fly to right and struck out Cowles.
Just another day on the diamond for a member of the "Mean Machine'' bullpen.
"TJ Brock came in and picked it up and got us six big outs,'' Beals said. "We thought it was closing time in the eighth inning. I don't want to say (the bullpen thrives) on it, but that's the mentality our bullpen has. They want to come in and clean it up.''
Ohio State took a 5-3 lead in the seventh when Keister ranged to his left to glove a ground ball hit by Kade Kern and briefly had the ball trickle away. He panicked and threw wide of first base in allowing two runs to score.
A clean catch and throw would have ended the inning, but third baseman Nick Erwin and right fielder Mitchell Okuley scored.
Erwin led off with a single to center and Okuley pulled off a surprise bunt up the first base line to reach safely.
After a flyout, Dezenzo walked to load the bases.
Beals said Okuley's heads-up base running was as important as his bunt.
"(Okuley) is a really good baseball player and he just executed,'' Beals said. "In a one-run game we executed in key situations. We got some bunts down. The other part that Mitchell Okuley did was score from second base on that ground ball. If you look at that, that's the difference in the ballgame.''
The Buckeyes took a 3-1 lead in the fifth on a sacrifice fly to left by Colton Bauer and double into the left field corner by Dezenzo.
It was the biggest day at the plate of the season for Dezenzo. He had been batting .220 without a home run.
The homer was a bomb to almost dead center in the fourth.
The weather did not bother him for good reason. He's from Alliance in northeast Ohio.
"Today the conditions weren't exactly ideal, but I stuck to my guns and stuck to my approach,'' Dezenzo said. "I just kept playing ball. I recognized that if I kept doing that good things were going to happen. That's what happened today.''
Maryland tied it in the sixth on an error by first baseman Conner Pohl and safety squeeze bunt by Benjamin Cowles.
Neely was outrageously good, and he showed his stuff in front of a number of Major League Baseball scouts.  One radar gun had him throwing 97 miles per hour.
After the home run by Alleyne, Neely struck out the side in the first and third innings.
The coaching staff has been handling him with care by keeping his pitch count under 100 per start, and that has meant his season high for innings was 4 1/3 innings before yesterday.
When Neely struck out Alleyne to end the fifth, it was a high-water mark. He clenched his fists and pumped them below waist level walking off the mound.
"It was definitely a point of emphasis to get past that fifth inning,'' Neely said. "It has been something I've been working for. I'm happy to get there and give the team a chance to win. (The conditions) weren't ideal, but they didn't bother me. It's all about going out there and competing against the guy in the box.''
Neely is a Texan, and we all know those people never lack confidence. When Alleyne homered, he bore down.
"It wasn't ideal to give up that first home run, but after that it was that's all they were going to get today,'' he said. "If I can get ahead with the fastball, that opens it up for other opportunities for other pitches. It was start with the fastball and let the off-speed play.''