They say the more things change the more they stay the same. There's no better example of that than with baseball…and the art of throwing the baseball – pitching!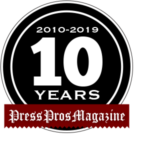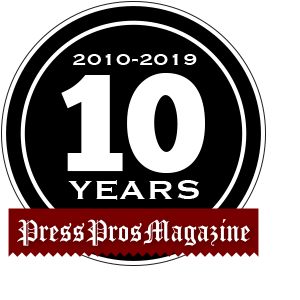 Columbus – If you think back to the legendary pitchers in baseball history – the ones we talk about now – they were all hard throwers at one time or another in their career.
For instance, Bob Feller had a great curveball, but he went by the nickname of 'Rapid Robert'. They say he threw it once 106 miles per hour.
Koufax threw hard, but had an insidious over-the-top breaking ball that literally buckled the knees of opposing hitters. But when you think of Sandy, you think of old #1 – the fastball.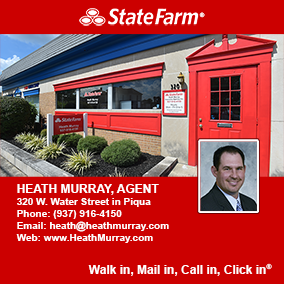 Gibson had that awesome slider, but he was legendary for throwing it 95 and putting it right under your chin – a mean, nasty competitive personality.
Drysdale, Randy Johnson, Nolan Ryan, Roger Clemens…go right down the line and the great pitchers that come to mind all threw the fastball – hard, harder and hardest.
By the way, Cy Young also won 511 games – more than anyone else – and won half those games after the age of 30, when he had 'lost' his fastball. The last three hundred wins or so came by him throwing junk – the curve, the screwball, and anything to get the hitter to swing and make contact.
But back to the point about the fastball. It's always been the signature of pitching at any level, and nothing's changed today, even in amateur baseball.
Coaches look for the kid that throws hard, 90, or that potential, if you're deemed a prospect for Division I college baseball.
And if you don't throw 90-plus after three years of college baseball you might figure on a career in finance, or sales, or insurance. Greg Madduxes aren't drafted these days, they're discovered after they're drafted.
So it's nothing contemporary. It's always been that way, even when I pitched for the Buckeyes and then coach Marty Karow back in the early 70s. We weren't world-beaters during that period, even though we were just five years removed from having won the College World Series in 1966 – one of those down cycles between talent, like Steve Arlin, who literally pitched the Buckeyes to their lone NCAA title…by himself!
They didn't even know I existed when I walked on campus in the fall of 1970, having pitched for Jim Hardman at Piqua High School. I threw the ball about 85 miles per hour, which only made Karow yawn when he first saw me….but I threw the 'CURVE'.
I threw it so well, and so accurately, that I really didn't need more than 85 miles per hour. I threw the curve for strike one, strike two (because hitters at any level don't want to swing early at a breaking pitch), and by the time they were forced to swing I didn't need to throw a strike.
I led the team my sophomore year in strikeouts…on fastballs out of the strike zone.  But Karow wasn't buying it. He constantly harped that the Big Ten was a fastball league, and to him it was a matter of pride. "I want pitchers who can challenge, who can play 'hardball' when it's time to play hardball," he gruffed.
At the time there were hitters like Dave Winfield and Paul Molitor at Minnesota, Jim Sundberg was playing at Iowa, and the harder you threw it the farther they hit it. But throw the curve, and change speeds, and Dave Winfield, the hall of famer, was just another hitter.
Which brings us to the present, and what happened to the Buckeyes Saturday against Iowa and left-hander Cam Baumann. Baumann didn't throw it that hard. According to a gun behind home plate, when he lit things up it was in the 88 to 90 range. But he changed speeds – curve, change-up – and he kept the baseball down in the zone, and out of harm's way.
He finished the day having thrown a hundred pitches in seven innings, two-thirds of them for strikes. And he struck out just five, nothing that's going to make headlines on a scouting report.
It was a stark 'change of pace' to some of the incredible arms wearing scarlet and gray. Burhenn, Lonsway, Jack Neely, TJ Brock, Bayden Root, Will Pfennig, Ethan Hammerburg, Wyatt Loncar, Tyler Kean, and the list goes on…they all throw the ball 90 miles per hour, and higher. But remarkably, as baseball has evolved, so too has the ability of hitters to turn on a 95-mile-per-hour pitch.
Players call it 'hitting speed' across the game. Throw the ball as hard as you want, but if it doesn't have adequate rotation to make it rise, or sink – or you don't keep it out of harm's way – by the second time through the batting order they're going to time it and drive it.
The guy I like to watch on this Buckeye team…is Mitch Milheim, the Columbus left-hander out of the bullpen who comes to the mound almost shouting, "You'd better be able to hit the curve, 'cause here it comes, and I might – I said might – throw you a fastball."
Of course reputation is also what makes pitchers what they are.
Nolan Ryan threw it a hundred miles-per-hour, but when he dropped his curve in on you it was over. And he threw the last of his seven no-hitters when he was 42, after he had lost something off the fastball.  But they were so afraid of the curveball that #1 still looked like a hundred.
Even Cy Young, when he was 45, was still capable of throwing the ball past hitters…because they were actually looking for something slower.
The point being, regardless of how hard you throw, deception of one kind or another defines the fine art, and the efficiency, of pitching.
That, and throwing strikes.
So you're going to see some remarkable young men pitching for the Buckeyes this year – remarkable for the fact of their physical ability to throw the ball as hard as most major leaguers.
But Beals and pitching coaches Dan DeLucia and Brad Goldberg know…that regardless of how hard you throw, it's the other pitches that make you successful. Like they say in golf: Drive for show, and putt for dough.
Always been that way.
Always will!