The University of Tennessee threw big bucks at him to become defensive coordinator, but the timing wasn't right for him to make the jump because of family, coach Ryan Day and his role with perennial national power.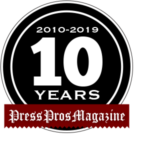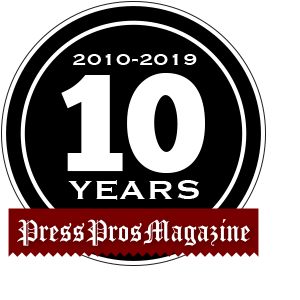 Columbus – There was no Tuf Borland, no Pete Werner, no Baron Browning and, for crying out loud, no Justin Hilliard when Ohio State opened spring practice.
The linebacker room looks vastly different, and there has to be a lot of trepidation for coach Ryan Day and defensive coordinator Kerry Coombs about who will be where for the 2021 season.
But each man has to feel a little better knowing the one constant in that meeting room is back blowing his whistle and calling the shots.
Linebackers coach Al Washington Jr. has returned for a third season after turning down a reported $1 million yearly salary to become defensive coordinator under Josh Heupel at the University of Tennessee.
The job went to Tim Banks, formerly the co-defensive coordinator and safeties coach at Penn State.
Why didn't Washington, who will turn 37 on April 22, take all that green from the Orange?
It wasn't complicated.
His father, a former star linebacker for the Buckeyes, and mother have a short drive to see grandchildren Michael and Audrey and daughter-in-law Melissa.
Knoxville is a pretty good hike from Columbus, and the Volunteers have been mediocre to rotten for a long time. Coaches come and go like shoppers.
"Yeah, I do want to become a coordinator,'' Washington said on a Zoom teleconference Thursday. "I do want to be a head coach. But I feel like timing is important. I'm fortunate to be able to use that as a factor in the equation. I don't have to jump at anything, and I'm not saying Tennessee's that. That's a great place, great program, great tradition. I just felt for me personally, it was the best decision for me right now to be where I'm at. I feel confident that making that decision will put me in position when that time comes."
Teradja Mitchell, who is a logical contender to start at one outside linebacker spot, is high on Washington.
"He has definitely elevated our unit,'' Mitchell said. "He pours into us like no other. So, I'm glad to have him around."
Washington did coach for Michigan, but he's a Columbus man. He graduated from Bishop Watterson High School in Clintonville.
UT probably won't will be the first college to give him a call about taking the next step in coaching.
Former coach Urban Meyer heisted Washington and the recently retired Greg Mattison from the Wolverines in 2018.
Day wasn't about to switch the linebackers coach when he got the top job after Meyer departed.
"I love Al. I always have,'' Day said. "He and I go back a long, long ways. He's like a brother to me. I always want Al to have great opportunities. That's why he came back here. We talked about that when we came here is that I want Al to be a coordinator and be a head coach someday. So, he's going to always have great opportunities. This was just one of those opportunities."
When a team wins Big Ten championship after championship and qualifies for the College Football Playoff regularly, other teams in need of young coaching talent take notice.
Washington considers Day to be more than a colleague. He absorbs a lot from him.
"Ryan is a very influential person to me professionally, and I've known him for years,'' he said. "So, I'll start with him. He's a great leader. He is an elite person to mold yourself after because of his habits and the way he lives his life. The people here make you better. Because everything at a place like Ohio State is expected to be excellent. So, every day, you wake up, you get in there, you're motivated to be your best, because that's the standard in every way."
There is a lot of work to do during spring practices that end April 17 with the spring game.
Dallas Gant is considered to be a front-runner to become the middle linebacker, but he is being held out because of a foot injury.
The extent of the injury hasn't been revealed or even which foot.
Washington said the linebackers have "been looking really strong.''
Practices are closed to the media because of COVID-19 protocols and the coaches aren't saying much when it comes to the depth chart. Others in the linebacker mix are Mitchell, Tommy Eichenberg and Cody Simon.
Gant could become a difference-maker. He was a four-star recruit coming out of Toledo St. John's Jesuit in 2018.
Fans don't know much about him because he was blocked from seeing the field by three-year starters and linebackers who played a lot.
"We've been waiting for our time for a while," Gant said. "It's frustrating at times, but you know you're playing behind great players, Buckeye greats that will be remembered forever and that really set the tone for us. Now we know how to act, how to do things. The mindset is that it's our time now to prove ourselves as that linebacker corps and there won't be a drop-off between those older grads that have played for three or four years."
TEAGUE LEADER IN THE CLUBHOUSE
Ohio State fanatics probably can't wait to see freshmen running backs TreyVeon Henderson and Evan Pryor show their stuff.
The former is a five-star prospect from Hopewell, Virginia, and the latter a four-star from Cornelius, North Carolina. Each had offers from Alabama, Arizona State and Arkansas, among others.
Henderson is 5 feet 11, 195 pounds and has been clocked at 11 second flat in the 100-meter dash.
Scouting service 247Sports quoted a recruiting expert saying Henderson is smart, patient and able to "dissect'' defenses.
The same service said Pryor, 5 feet 10, 190 pounds, can run 100 meters in 10.8 seconds.
But position coach Tony Alford said "if we have a game tomorrow'' the hands-down starter would be Master Teague.
Photos released by the university show a shirtless Teague looking like a contestant in a body-building contest.
Last season, he ran for 540 yards and eight touchdowns in seven games. He suffered an Achilles' tendon injury on the first day of spring practice in 2020 and part of the pre-season. He missed a chunk of the Big Ten championship game victory over Northwestern with a concussion and didn't play against Clemson in the CFP semifinal.
In 2019, Teague was voted third-team All-Big Ten after running for 789 yards and four touchdowns.
There are no more full-house backfields or two-player sets, so Teague, the freshmen, Steele Chambers, Miyan Williams and Marcus Crowley are battling for carries.
But remember that Mike Weber and JK Dobbins did have a job-share situation for two seasons.
"They need to understand that," Alford said of the probability of there being a one- or two-man situation. "But I think if you're upfront with them in transparent and honest conversations, as we go through the spring these guys will tell you there are times I'm going to say, 'Listen, today this guy is going to get more reps here. Or tomorrow it's going to be this guy. Today it might be you.'
"Because there are certain things I have to design to see. It's all about putting people in competitive situations. If I know that this guy needs a little bit more pass protection, I have got to see if he can do it. Then you're out of this drill and this guy is in this drill because I've got to check his water on this and see how he does."