There can be little doubt after leading her Fort Loramie Redskins to a two-year mark of 55-1, and the 2021 Division IV state title as to who deserves the honor of being tabbed…our 2021 area basketball Women's Coach of The Year.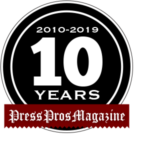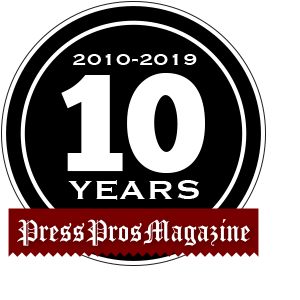 Short and sweet, there's little suspense over who's deserving of our annual area women's Coach of The Year honor.
And just as important, there's no one that we admire more for her personality, commitment, and consistency.  No one in area women's basketball can rightly claim to have built more – achieved more – in the last 22 years of coaching than Fort Loramie's Carla Siegel.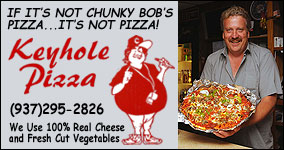 Titles are one thing, and she's now won three of them, the latest coming two weeks ago when the Redskins swept past McDonald High School in the Division IV final, 60-26, establishing a record for the biggest margin ever in an OHSAA Division IV final.  Previously Siegel won the D-IV championship in 2013 and 2015.
But the consistency with which she's won over those past 22 seasons – 584 times according to up-to-date records through last weekend.  Even on years when she hasn't won the state title, teams that did from southwest Ohio likely had to go through Loramie to get there.
And make no mistake, for the past two seasons she and the Redskins have left little doubt that whoever, from wherever, that won the state title would have to go through Loramie.  The Redskins were 26-0 last year before Covid brought an unexpected end to the tournament Finals, and 29-1 this year after the curtain was again raised.  55-1 over a two-year span!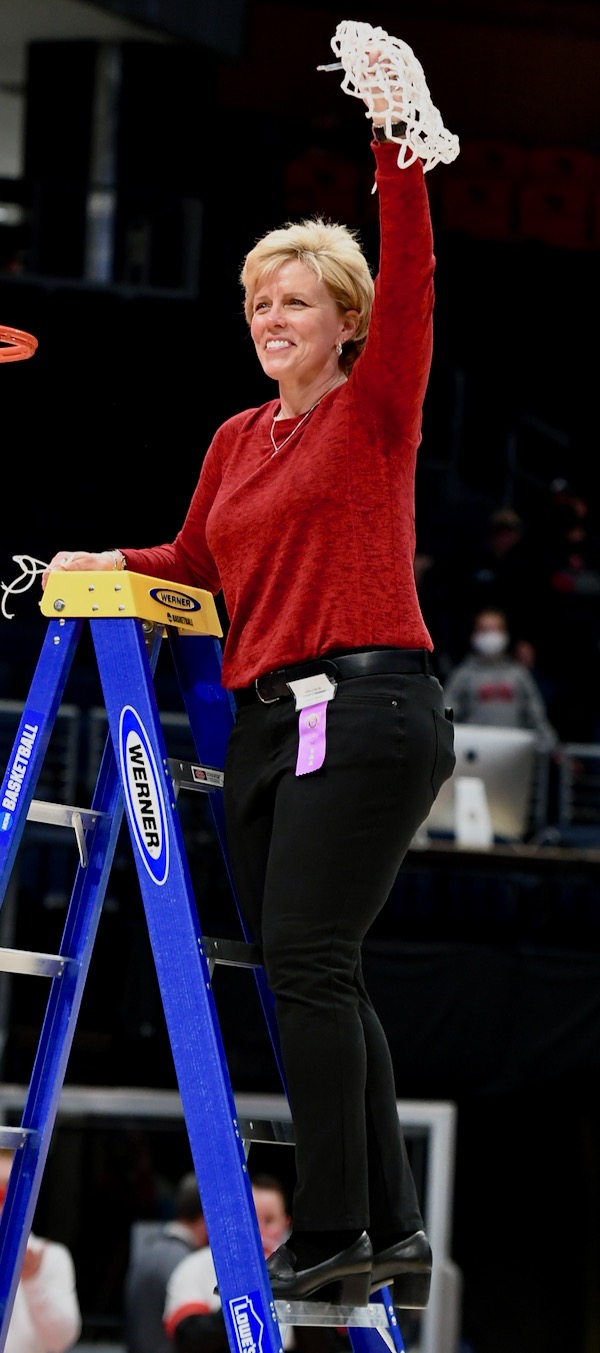 "It's just such an honor to coach these girls,"  Siegel regularly tells me.  "Their attitude is so special.  They're friends, they care for each other, and they genuinely want to see each other succeed, regardless of who's in the game – who's playing at the time.
"It's that chemistry, that teamwork and that unselfish love that they have for one another that maybe gives us a little bit of an edge.  I think it makes our defense shine a little bit better,  and makes our offense shine a little more, too."
But the one who's built that chemistry, that teamwork and that unselfish love for team and success is without question Siegel, who now ranks as one of the state's top and most recognized names among all Ohio coaches for what she's built in the Shelby County League at zip code 45845.
"You want to be like Coach Siegel,"  says another area coach, Arcanum's Abby Moore.  "You want your teams to play with that intensity and execution, and as a coach you want to be able to teach the game like she does.  You strive for that kind of consistency."
Other coaches, to numerable to name individually, concede that no one attracts and energizes kids to the game of women's basketball like, or better than, Carla Siegel.
Obviously!
"We had no answers for them,"  said McDonald coach Tony Matisi said.  "We tried everything we could, but their length and their depth was just too much.  When they substitute they actually get stronger because they have so many fresh legs that can play."
Without asking to confirm, Siegel will appreciate her latest title and the accolades that go with it in the manner in which she's accepted past success.  She's always anxious for the next group, the next season, and the next challenge.
"I like to think that I'm a pretty competitive person," she shared after the McDonald win.  "So yes, I'm excited – elated.  I've put a lot into this program, and I love it with my entire being.  And I was proud today to show people what Fort Loramie can do.  I watched today thinking to myself that I want them to be good, but even better…today they were GREAT!"
And they didn't get that way by themselves.  Our respect, and our congratulations go out to Fort Loramie's Carla Siegel, Press Pros' 2021 area Coach of The Year in women's basketball.