Redshirt junior left-hander Cam Bauman has pedestrian career numbers, but he was more than good enough to dominate through seven innings Saturday against the Buckeyes.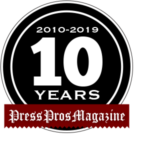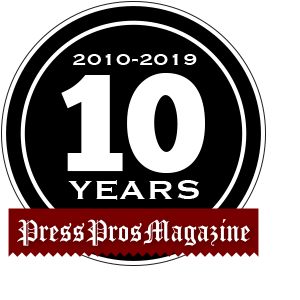 Columbus – Redshirt junior Cam Bauman toed the rubber Saturday without needing to throw another pitch to be called an upstanding member of the Iowa baseball program.
As a sports and recreation major, he has made the dean's list and been an academic All-Big Ten selection.
Bauman, though, has mostly floundered to gain any type of traction on the mound. Before Game 2 against Ohio State at Bill Davis Stadium, his career earned run average was 5.56 and he had allowed 113 hits, 56 walks and 11 home runs in 90 2/3 innings.
That's unsightly stuff.
But Bauman looked like an ace in baffling the Buckeyes in the Hawkeyes 5-1 victory yesterday on a postcard-like afternoon weather-wise that resembled San Diego.
In throwing 101 pitches in seven innings, Bauman gave up three hits, one run and two walks and struck out five. Eight outs were on ground balls.
It was his sixth career win.
What was up with the lack of horsepower?
"You didn't ask that me that question last night,'' coach Greg Beals said without being confrontational in referring to an 8-2 victory.
Beals gave Bauman a load of credit for throwing off his team's timing.
"What he does is he mixes his pitches and he has got the changeup and curveball,'' he said. "He works down in the zone. The key for us today was going to make him pitch in the strike zone. Our part of the equation is that we chased him out of the zone a little bit. We didn't do a good job of keeping him in the zone and we didn't do a good enough job of making sure we were on something (good to hit). When I say we were stuck in between is that we were late on the fastball and ahead on the off-speed. As a hitter, you have to make sure you are on one (of those pitches) from a timing standpoint.''
Ohio State (7-6) looked lights-out in the batter's box Friday night, and that's the maddening fact about this batting order.
In fairness to Beals & Co., 13 games is a minute sample size. Also, the team played 14 games in 2020 before the virus quarantine shut down college baseball everywhere.
Here's the good: The Buckeyes have scored five or more runs seven times. On the flip side, they also have been shut out three times and would have been blanked again yesterday had second baseman Colton Bauer not yanked a home run into the left field corner in the third inning.
The only other hits were a two-out single by catcher Archer Brookman in the second inning and a lead-off double by first baseman Conner Pohl in the fourth.
Ohio State got a walk in the fifth by designated hitter Sam Wilson and a hit by pitch by Nick Erwin in the eighth the final five innings.
Bauer was asked why lefties too often look really sharp against the Buckeyes.
"I just think – it's tough to say – they just keep us off-balance,'' he said. "I think we're more on time with the righties. We've just got to stick with our approach up there. He just executed his pitches really well. We just didn't have it today.''
Bauer said there is nothing scientific about turning around the situation.
"Just practicing (against) lefties. We can all hit lefties,'' he said. "It's kind of like a mindset thing, not guessing the pitch and just seeing it and hitting it.''
Right-hander or left-hander, there were some scary Big Ten statistics for this team going into yesterday:
It had drawn the fewest walks in conference with 38.
It had the worst on-base percentage at .313.
It was ninth in runs with 56.
It was 10th in batting average at .230, with No. 9 Penn State checking in at 16 points higher.
Only Rutgers (127) and Nebraska (132) had struck out more than the Buckeyes 122 times.
Only freshman center fielder Kade Kern (.390) was hitting more than .300, with the next best being Bauer, Mitchell Okuley and Marcus Ernst at .250.
There is the argument that this is a fairly green lineup. Kern is a freshman and right fielder Mitchell Okuley is a sophomore. Wilson, Bauer and Brookman are seniors, but were backups before this season.
Has Beals considered lineup changes?
"We consider everything,'' he said. "We have some guys who are capable who are not in the lineup. We consider all things. But we ran a lineup out there (Friday) against a good left-hander (Trenton Wallace) and we were really good. We pretty much ran the same lineup out there today outside of the catching position.''
Ohio State played its first 11 games on the road, and this is far from being an ordinary season with players being sequestered in their hotel rooms when they are not playing because of strict COVID-19 protocols. They have had to wear hospital grade masks on long bus trips.
Access to batting cages and time for extra hitting haven't remotely been like the situation the team has at home.
"We're trying to develop some consistency,'' Beals said. "In order to develop consistency from the ballclub, we have to develop consistency from the top from me. I need to provide some trust and consistency as well. We're still in that mode right now.''
Then one must scratch his or her head about what is going on with junior left-hander and No. 2 starter Seth Lonsway.
Lonsway is considered to have one of the liveliest arms and best work ethics among Major League Baseball draft-eligible pitchers, but his record reads 0-3 after control issues again surfaced to bite him. In five-plus innings, he gave up four hits, three runs and four walks. He hit three batters and threw two wild pitches.
Numbers aside, Lonsway did give his team a shot at winning.
Iowa took a 2-1 lead in the fourth when right fielder Brayden Frazier led off by being hit by a pitch and scored on a one-out home run to right by designated hitter Tyler Snep.
The Hawkeyes got a run in the fifth when center fielder Ben Norman led off with a walk, advanced to third on two long fly ball outs to right and scored on a double to the wall in left-center by Frazier.
The score grew to 5-1 in the ninth on a lead-off home run by Norman and run-scoring single by catcher
Brett McCleary.
Ohio State continues the homestand against Maryland at 4:05 p.m. Sunday.