The batting order finally got into rhythm with seven extra-base hits, including a pivotal three-run double by freshman center fielder Kade Kern in the third inning; ace Garrett Burhenn was magnificent in giving up three hits and striking out nine in seven innings.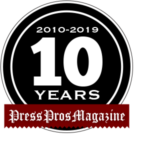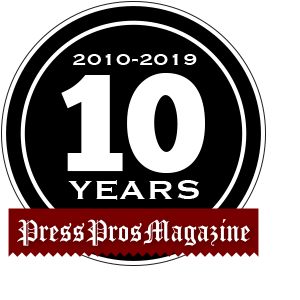 Columbus, OH – The temperature was 62 degrees, the skies were partly cloudy, and there were living, breathing spectators in the grandstands when Ohio State right-hander Garrett Burhenn threw the first pitch Friday.
It looked like baseball business as usual, and, quite frankly, it had to be a brain rush for everyone involved.
For the first time since a loss to Penn State on May 11, 2019, the Buckeyes played a game that counted inside Bill Davis Stadium.
Right-hander Garrett Burhenn was magnificent in giving up three hits and two walks and striking out nine in seven innings and freshman center fielder Kade Kern led the bats on a breakout by going 2-for-3 with a three-run double in an 8-2 slapping around of Iowa.
This could be the start of something big with the Buckeyes (7-5) playing seven more games on this homestand. Game 2 is at 1:05 p.m. Saturday.
"It's great to be back to business,'' coach Greg Beals said. "It has been a long time since we had a real game in this ballpark. We had a lot of fun tonight.''
Ohio State played its first 11 games in Greenville, South Carolina, Minneapolis and Piscataway, New Jersey.
That meant sitting on buses, waiting for buses and being holed up in hotel rooms to abide by COVID-19 protocols set down by the Big Ten.
Playing on friendly turf in front of family and friends was pure joy.
"I think our coaches prepared us for today. They set us up for success,'' Kern said. "I think all of us guys were ready to go. (It was the) home opener and for a lot of us guys it was the first time for us playing on this field. Even the guys ahead of me (in class), it was their first time playing here. I think everybody was ready to go. The energy was there for the whole game. It was just a great time being out there.''
Burhenn said it wouldn't have mattered whether there were "20 or 200 fans watching.''
But, yeah, he enjoyed the environment.
"We were pumped up to be in front of these fans again,'' he said.
Burhenn (1-1) retired the first eight batters he faced, but the big news was an offense that ranked 10th in the Big Ten with a .230 average coming alive.
Things didn't start out all that great with Hawkeyes left-hander Trenton Wallace striking out six of the first nine men he faced.
Wallace was leading the conference with ridiculous numbers such as a 1.00 earned run average and 26 strikeouts in 18 innings.
Ohio State got an eyeful in a 4-0 loss on March 12 in Minneapolis when Wallace overmatched the lineup by striking out 10 and giving up two hits in six innings.
This time, the Buckeyes methodically measured him. They knew that he had walked nine batters coming in, and made him find the strike zone.
"We put together a great game plan to deal with Wallace,'' Beals said. "It might not have showed up that much early, but the pitch count was up. We had walks the first couple of innings and he had a high pitch count that first inning. I think the quality of our at-bats wore him down a little bit.
There were two out in the third inning when Wallace walked second baseman Colton Bauer and shortstop Zach Dezenzo and hit first baseman Conner Pohl with a pitch to load the bases.
Wallace went 2-and-0 to Kern when the lights went out on him. Kern, a freshman, went the other way with a double to the wall in right-center field for a 3-0 lead.
"Guys in front of me put me in position to succeed,'' Kern said. "He started me out with two balls and I was sitting on that fastball and he wound up throwing it down the middle. I was lucky enough to put a barrel on it and I found grass. It was fun to see the team all hyped up. It was a nice night out with a little breeze blowing out. It was definitely a hitter's night and all the guys were definitely swinging it well tonight.''
Kern, who is from Archbold, ranked eighth in the conference in batting with a .386 average before game time. He had two home runs and 11 runs batted in with a gaudy .481 on-base percentage.
The hits just keep coming and coming, and so many come in leverage situations.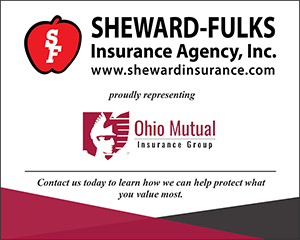 "Let's not tell him that, either,'' Beals said about Kern not realizing he's a freshman. "Kade Kern is just playing baseball. He's a talented young man and takes himself seriously. He prepares very well. He keeps coming up in big spots and keeps coming through.''
Reliever Ben Beutel, another lefty, gave up a run in the fourth when catcher Brent Todys and left fielder Marcus Ernst led off with doubles to the wall and designated hitter Sam Wilson drove in the lead runner with a single to left.
In the sixth, right fielder Mitchell Okuley led off with his fourth home run of the season. Later in the inning, Nick Erwin had a sacrifice fly.
"Hitting is contagious and doubles were flying today,'' Kern said. "So, I think one after another we just kept the energy up. Everybody was just really focused and into it tonight and things were falling. We're just trying to go in there with all our confidence in knowing what we can do and hope for the best.''
Kern and Todys had two doubles and Bauer and Ernst one each.
Beals has not panicked with the bats having been up and down and down and out.
Bill Davis might be an elixir for all.
"No doubt about that, we were definitely prepared,'' Beals said. "That's what we talked about – the struggle of playing 11 games on the road. You don't have your cages and you don't have the friendly confines of your own ballpark. We sure looked a whole lot comfortable tonight. We had a good week. We were able to get a six-inning scrimmage in on Wednesday. When you are on the road, you have to wait for the bus to get to the ballpark.''
Burhenn looked a lot like the freshman sensation from 2019. He said playing in front of friendly faces was only part of the deal.
"It was fun to play in front of the fans, but a lot of the momentum came from the defense today collectively,'' he said of two double plays and a diving catch in left by Ernst. "The fastball command was really (good). I was able to get a lot of swings, a lot of ground balls like you saw.''
His slider had juice and 66 of his 99 pitches were strikes, and that is a crazy high percentage.
"I was just throwing to (Todys) and just pounding the strike zone,'' Burhenn said. "I wanted to do everything I could to throw strikes and help my team win.''
Beals said Burhenn knew that he might have to throw scoreless innings with Wallace starting.
"It was a great performance,'' he said. "He knew he was pitching against one of our conference's best and a guy who beat us the last time out. He knew he had to be good to give his ballclub a chance to win. I thought he had great tempo. He had an attack tempo and was on top of their hitters all night long.''
Beals said there was no relaxing for Burhenn after getting the lead.
"He sure didn't pitch like he had wiggle room,'' he said. "He kept pitching and competing and putting the pressure on them, which is great to see.''