Graduate transfer from Marshall, by way of Canton Central Catholic, pitched 2 2/3 innings in relief, and his best work was getting out of a bases-loaded, one-out situation in the fifth.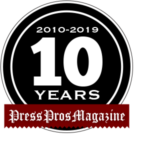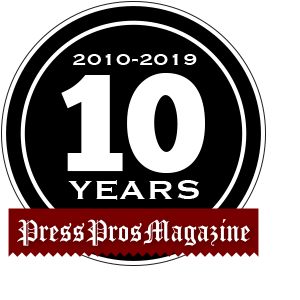 Columbus – Ohio State was in a deep, deep fix when coach Greg Beals handed Patrick Murphy the baseball with one out in the bottom of the fifth inning.
Rutgers had loaded the bases on two hit batters by starter Jack Neely and a four-pitch walk by reliever Joe Gahm when he pitched around Buckeyes tormentor Chris Brito.
An opposite-field blooper off the end of the bat might have brought in two runs or even cleared the bases. A wild pitch would keep the open wound bleeding.
But Murphy, a left-hander, has been through a lot more than that in college with three arm surgeries, including Tommy John elbow reconstruction surgery in 2018 and a torn labrum a season later.
The graduate transfer from Marshall University was nothing short of stupendous in striking out Rich Schiekofer on three pitches and getting Ryan Lasko on an inning-ending groundout to shortstop in a 4-1 victory on Monday at Bainton Field in Piscataway, New Jersey.
The victory helped Ohio State (6-5) grab the final game in the three-game series after they dropped the first two.
The hold by Murphy was just another outstanding relief job by a bullpen bunch that dubs itself the "Mean Machine.''
Freshman center fielder Kade Kern went 3-for-3 with two runs batted in and made a sensational catch.
Neely turned in a quality start in allowing three hits, two walks and one run and striking out five in 4 1/3 innings.
The back end of the bullpen was stout with Bayden Root and TJ Brock throwing perfect innings.
But Murphy was the main man in throwing 2 2/3 innings of one-hit baseball with two strikeouts and one walk.
"We brought him in a tough spot,'' Beals said. "That was a game-winning type situation. Even in the fifth inning, that was a critical moment in the ballgame and a critical moment for our team today.''
Beals took a chance on Murphy after talking with his contacts in the Canton area. He was an assistant for nine seasons at Kent State and knew the lay of the land.
Those baseball people told him to give the man a chance. Murphy was a star at Canton Central Catholic High School, where the athletes are talented and feisty competitive.
"I had some pretty good friends in the Canton area who knew Pat and had trained with him,'' Beals said. "Some ex- pro players and some ex-teammates swore by him. They said the medicals were all there. Give the kid a chance. He's healthy and ready to go, finally. I had some help along the way (in evaluating him). When we had a chance to get him into our program, we jumped on it.''
Murphy couldn't say no to the Buckeyes. It was his last chance to salvage his college career.
He said pitching coach Dan DeLucia and assistant pitching coach Brad Goldberg have been instrumental in helping him return.
DeLucia was 10-1 as a sophomore, including a memorable 2-1 victory over Virginia in the NCAA tournament. He suffered a torn rotator cuff the next season. His career was never the same.
Goldberg pitched in the minor and big leagues with the White Sox,  and has a wealth of professional knowledge.
"I think I needed to get into a new setting,'' Murphy said. "This was a perfect fit for me here, the coaching staff, the training staff, the strength staff, it was just a perfect fit for me. There has been nothing but positives here, and that has kept me playing when I was on the verge of hanging them up with the injuries just pouring on and pouring on. It was just the opportunity to come here.''
Murphy considered giving up baseball until transferring. The first surgery kept him grounded for almost two seasons.
Beals said Murphy was handled with care.
"What we did do once we got him was build him up slowly and making sure that we were on top of what he was doing mechanically,'' he said. "We wanted to clean the slate. We looked at some video and that.''
Not even some professional pitchers with portfolio would want to be part of a jam like Murphy was thrown into.
He said he trusted the pitch calls, the defense and himself with the game very much on the line.
Schiekofer never really had a chance. He was the second out.
"I threw him three sliders and got a strikeout,'' Murphy said. "I trusted that pitch. I knew I was going to get some swings and misses on him. After that, it was a two-seam away and knew that was my ground ball pitch. I knew I had to get an out there.''
The groundout he coaxed out of Lasko was down and away.
Murphy returned to the dugout a conquering hero.
"I knew that was a huge situation when I had to come in and not let any runs (get on) the board,'' he said. "I knew if I got out of there with no runs scored that it was going to create a lot of momentum for our order.''
The Scarlet Knights scored one run in the first inning when Lasko singled to center to score Brito.
It could have been worse after Neely loaded the bases on two hits and a walk.
Ohio State finally got the big inning that it needed the entire series when it scored three runs.
Sam Wilson led off by being hit by a pitch, Colton Bauer singled to right and Zach Dezenzo brought in both runners with a double down the right field line.
In the eighth, Dezenzo was hit by a pitch, Conner Pohl walked on a full count and Kern singled to left before Mitchell Okuley got a run in on a fielder's choice groundout.
Ohio State finally returns to Bill Davis Stadium after three weeks on the road to Greenville, South Carolina, for four games against Illinois, to Minneapolis for two games against Iowa and two against Nebraska and then northern New Jersey.
Next weekend's homestand features two games against Iowa and two against Maryland.
Beals said there won't be much off time in that the batters must get into some type of rhythm. The order scored nine runs in three games and 11 hits the final two games.
"We have to shore things up,'' he said. "We have to do a lot of work. When you are on the road you don't have your cages. You don't have your facilities. It's a little tougher. Coming back home this week we've got to dig into our routines and get our hitters into a comfort zone so they can relax a little bit and be there best. We've got work to do offensively.''