Ample amounts of grit and an unwillingness to give up brought Worthington Christian back from long odds in the Division III state finals on Sunday before the Warriors' late rally fell short in a 61-56 defeat.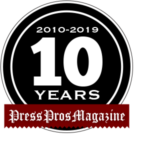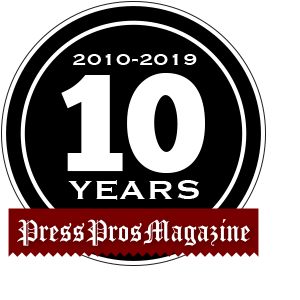 Twenty-one years coaching basketball at Worthington Christian has taught coach Kevin Weakley that he's rarely going to have a team with the size, speed and athleticism of upper-echelon programs where Division I talent drips off the roster.
Faith and belief, though, are in Worthington Christian's DNA beyond the court, so Weakley didn't need to make the case for overcoming a daunting deficit of 39-30 that his Warriors faced entering the fourth quarter of the Division III state championship game Sunday at UD Arena.
His best player, D.J. Moore, made it for him.
"We got into the huddle and we were like, 'Hey, we have one more quarter. We have to come back.' " Moore said. "We focused. We locked in. I said, 'I love you, guys. This is it. We gotta go.' And so we put our hearts into the last quarter of the game and just played."
Moore's inspiration didn't quite conjure the same stirring fourth-quarter comeback that brought WC its first and only state basketball championship over Fort Recovery in triple overtime in 1999.
Lutheran East would win this one, 61-56, because it was too big, too physical — way too physical — and too skilled to allow that.
But, barely so.
Scrapping and trapping and just flat out refusing to yield, WC sliced a 53-46 deficit with 2:12 left to 57-55 with 56 seconds to play and then gained possession after a Lutheran East free throw with 34 seconds to play.
Suddenly, a game that had seemed beyond the Warriors reach all afternoon was just a three-point field goal away from being deadlocked.
WC put the ball in Moore's hands, as it had over the final half-minute in Friday's two-point semifinal win over Taft, which ended with Moore coming off a screen and hitting a 15-foot, elbow jumper at the buzzer.
This time, Lutheran East sent two defenders at Moore, including 6-8, Georgetown-bound Jalin Billingsley.
"We had D.J. in the middle of the floor on a pick-and-roll switch with Billingsley," Weakley said. "We felt good about that mismatch, with him either getting to the hole or getting separation for an open three. It just didn't work out for us."
It didn't, for the same reason WC was scrambling all afternoon, because officials allowed the Falcons to bump and clutch and claw to the silence of all three whistles.
Moore frustrated the Lutheran East pressure throughout, but this time, he went down from contact and lost possession while trying to shovel the ball to teammate Tyler Kindberg.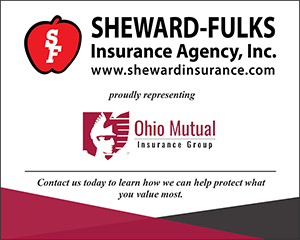 "I got bumped off the ball a little bit," Moore said. "They were playing aggressive. They were playing really rough. I was getting bumped, getting pushed off the ball, all game. It was just something that when I came off, I got hit and just fell."
Lutheran East extended its lead to four with resulting free throws from WC's desperation, then added two more from the line with 11 seconds left to seal the outcome in its fourth straight trip to the Final Four.
The Falcons muscle and active hands dictated throughout and resulted in leads of 10-5 after one quarter and 23-15 at halftime.
Though down just eight at the break, Worthington Christian had shown little sign that it would take the outcome to the finish.
"There was never a time we felt like we were out of the game," Weakley said. "This is a group of men who are high character, who come from families that value strong character, good morals and good ethics. These aren't kids who give up."
"It's really difficult at Worthington Christian, at a school like ours, to develop toughness, just because of the way the kids are raised. And this is, in my 21 years, by far the toughest group of young men physically and mentally that I've coached. We obviously saw that today."
Moore faced the brunt of the Lutheran East defensive tornado all day and yet finished with 28 points, five rebounds, four assists and three steals, against only two turnovers.
"You look at his line and what he did with all that attention, it just speaks to his level of greatness as a high school player," Weakley said.
Kinberg finished with 13 points, despite sitting out larger portions of play than is typical for him because of early foul trouble.
"My goal was always to get to play in the state championship," Kindberg said. "Just being able to play this long, to play from the first possible practice to the last possible game, I'll remember these games forever. It's just been fun to play with these guys for a couple years now."
Moore and 6-5 freshman Sam Johnson will return from the Warriors (28-2) starting lineup off a roster with six seniors.
"We battled through — like everyone did — five months of mask wearing and physical distancing and, 'Do this. Do that. Don't do this. Don't do that,' " Weakley said. "And yet we still became a family.
"…It's really hard in today's culture to develop a team because the kids are told how good they are from a young age. There's social media and you have all these people involved in the game that are kind of outsiders. To get kids to believe in each other and sacrifice for each other.
"When you accomplish that, to me, that's one of the greatest accomplishments of a season. We were able to do that with this group. They really do love each other and care about each other on and off the court. That's really special."
Bruce Hooley is a former sports editor of the Troy Daily News and hosts the We Tackle life podcast on iTunes and GooglePlay.