More about heart than size, Westerville Central, of the Ohio Capital Conference used its speed and determination to knock out Cleveland St. Ignatius in the second Division I semifinal at UD Arena.
By Steve Blackledge for Press Pros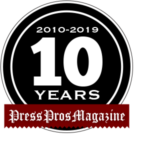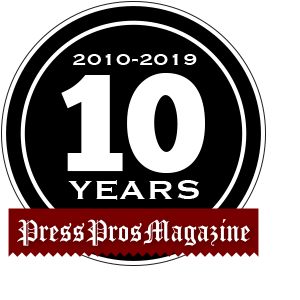 Dayton, OH  –  It may be a cheesy, overused slogan primarily used as a motivational tool by coaches, but Westerville Central's players have proven time and time again during a historic basketball season that the size of  the dog matters little in an alley fight.
"We really think that being smaller works to our advantage," Warhawks senior guard Quincy Clark said. "The other team may have the size, but we have the speed and ability to get up and down the court faster and just do more things defensively. It's an attitude as much as anything. It gives us a battler's mentality."
Cleveland St. Ignatius started a front line of two players 6-feet-7 and another 6-4, with as 6-10 reinforcement coming off the bench, but it was Westerville Central's gritty four-guard lineup that controlled the tone in a Division I state semifinal Saturday at University of Dayton Arena.
Central may have made it look relatively easy in building a 16-point lead before disposing of St. Ignatius, but it was hard work and a tenacious us-against-the-world attitude on the defensive end of the floor that paved the way to a a 51-42 win, sending the Warhawks into Sunday's title game at 8:30 p.m. against Centerville (25-3). Both teams were making their maiden journey to the final four.
"We were undersized in this one … more than we have in any game all year, but when the numbers are against us, it makes these guys even more determined to prove themselves," Central coach Kevin Martin said. "These guys are warriors and they believe in each other and what our staff is trying to achieve."
Warhawks All-Ohio guard Tasos Cook, who averages nearly 20 points per game, hobbled off the floor four times during the second half with cramps in both legs, but Central never flinched.
With a big lead, Central forced a cat-and-mouse game in which it is well-equipped to thrive. Although St. Ignatius frantically managed to cut a 16-point deficit with 2:41 remaining to as little as seven, the Warhawks were never in serious peril. They made 20 of 29 foul shots, scored 18 points off turnovers created and had 20 points on fast breaks.
The game within the game featured St. Ignatius' quest to pound the ball inside and Westerville Central's determination not to let that happen.
"From watching film of them, we knew the key was to get up in their face out on the perimeter and make it difficult to get it down low to the big guys," Clark said. "We created more problems for them than they did to us. That's what we do."
Warhawks 6-3 forward MJ Davis often was responsible for checking post players four to six inches taller, but he not only survived but thrived.
"It was a battle, honestly," Davis said. "They want to play bully ball and we have to give it right back. We just have to embrace that mindset. I try to get around them to front them. I might get pushed all the way to the free throw line, but I have to keep the attitude that I can back around them and block them out."
Cook scored 16 of his 20 points in the first half, topping 1,000 for his career. Clark totaled 12 points, seven rebounds three assists and three steals. Davis added 10 points, including two stone-cold three-pointers in the third quarter that helped stretch a tie game into an eight-point lead.
Central (22-2) limited St. Ignatius (19-7) to 41.7 percent field goal percentage (15 of 36) and that number spiked considerably in the final two minutes. Six-seven standout Henry Raynor managed just seven points and five field goal attempts. The Wildcats came in scoring 64 points per game.
"We knew coming in that we needed to defend at the highest level tonight," Martin said. "The number we had in mind was 39 (points). We thought if we could hold them under 40, we could win."
St. Ignatius coach Cameron Joyce said Central simply took the fight to his team on the defensive end.
"We figured they would try to defend us like they did Gahanna in the regional final," Joyce said. "The problem is we didn't get to the key to create our entry passes. We didn't knock down enough outside shots to open things up for us. Sometimes, I wish they would just throw it in there and try to let the big guys go get it. Credit Westerville Central. They made things tough on us."
Joyce, whose father Drew guided Akron St. Vincent-St. Mary into a 13th state title game Sunday against DeSales, said he was especially impressed with Central's guard play.
"Any time you've got senior guards like they do, they can take you far," he said. "We've got some young talent out there at guard that you'll be hearing from in the next few but the thing that makes (the Warhawks) so tough is that they've got senior leadership in the backcourt that is invaluable, both on the court and in the locker room."
Central enters the title on an amazing run highlighted by buzzer-beating wins in the district and regional title game. The Warhawks' only two losses each came by one point. Still, there are many still wondering how his program has ascended so quickly in just three seasons.
Martin, who helped Westerville North to a state title in 1994 before an accomplished college and pro career overseas, said he planned to hold cram sessions throughout Saturday night and Sunday morning preparing his players for the biggest night of their lives.
"I've told the guys a little about my experience 27 years ago, not because it's about me but because I want them to feel what I did when I was 18 years old, the joy of winning a a state championship for themselves, their school and the whole city of Westerville. This game has given me everything I could have ever asked for. We're going to everything we can to give the kids the best chance of achieving that ultimate goal. I may be lucky to get in an hour or two of sleep before the game Sunday, but it will be the best film study night of my life."