Seth Lonsway and Joe Gahm limited Rutgers to one hit, but the Buckeyes got only five hits of their own and fumbled two scoring opportunities to lose Game 2 of series 2-0.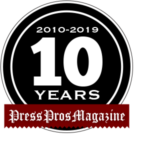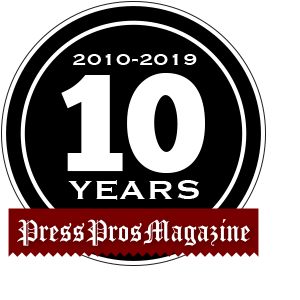 Columbus – Trips to Rutgers for Big Ten athletic teams can best be described as the painful fulfillment of contractual obligations in that the university's facilities aren't fit for Power 5 competition and sometimes not even a junior college.
Bainton Field is high-schoolish, and that only takes into account those teams that don't value baseball.
The joint has no real parking lot, no refreshment stands and no press box, a lame scoreboard and – get into that catcher's squat ladies and gentlemen – hold-your-nose port-o-potties for your discomfort.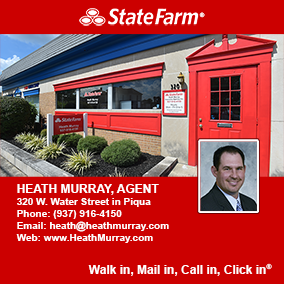 The Big Ten has placed pressure on Rutgers to make improvements and/or rebuild, but the pace has been oh-so-slow with the athletic department lacking funding.
Beyond the amenities, the place has been much, much worse for Ohio State this weekend.
For the second straight day, the Buckeyes were silent swingers in being dumped 2-0 on five hits by the Scarlet Knights on Sunday.
Game 3 of the series is at 1 p.m. Monday.
It was 63 degrees and sunny, but still death in the afternoon.

Coach Greg Beals was quick to underline the fact that this loss cannot remotely be compared to a 6-5 loss in 11 innings on Friday. That game fit under the atrocious category with hit batsmen, wild pitches, errant pickoff throws and other calamities.
"I know we didn't score any runs, but we talked about quality at bats and hard hits and we were much better today,'' Beals said. "I think we had four or five line-outs and a couple of balls to the warning track. We just didn't hit with some luck today. We needed a couple to go through. Give their guys credit. They pitched the ball well.''
Later during the Zoom teleconference, Beals said, "I'm not a moral victory fan and I hate losing, but we didn't play poorly today.''
The final game of the series will mark the one-quarter mark in the 44-game season.
The Big Ten is not permitting its teams to schedule non-conference games and there is no conference tournament. Still, there is a lot of ball to be played and the Buckeyes have yet to play an inning at home at Bill Davis Stadium.
"Like I told the guys, here is where we're at right now: We're 5-5, which is not what we expected and not what we're capable of,'' Beals said. "We know that. We're only 10 games into the season. We have 34 games left and we can't let two games affect any of our belief or confidence – any of that stuff. I'm excited to see our boys come out tomorrow and start rebuilding and playing the game the way we're capable of playing.''
Rutgers (6-4) again received outstanding pitching, this time from left-handers Ben Wereski and Dale Stanavich.
The one hit the Knights got was decisive, a two-run home run by Chris Brito in the first inning off Major League Baseball draft prospect Seth Lonsway.
Josh Rodriguez led off with a walk on five pitches, stole second, went to third on a groundout and scored on the home run to right-center on a 2-and-1 count.
"It was supposed to be a fastball low and away and I left it over the plate, and good hitters capitalize,'' Lonsway said. "It was one mistake and you've got to live with it and learn from it.''
Lonsway could have been drafted in the early rounds in 2020, but told major league teams that he was returning to college. He wasn't a No. 1 pick and the signing bonus wasn't going to be at least $1,000,000 if he was taken later.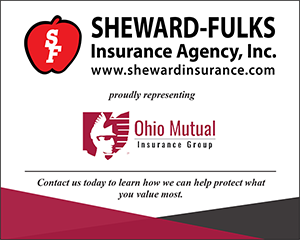 He showed why scouts have been coming to his starts in working seven innings of one-hit, four-walk, eight-strikeout ball.
"I think as the game went on, I worked different spots,'' Lonsway said. "I tried to attack guys based on what we saw the day before when Garrett (Burhenn) pitched. I got a good look at some of their hitters and what their approach was. Early on, I tried to attack with some fastballs. As the middle innings (came), I started to work in more curveballs and sliders and got some swings and misses. At the end I came back with more fastballs and had some success.''
The difference this season is that Lonsway has more confidence in the fastball when he gets behind in the count. Before, he went with off-speed pitches.
"It's definitely something that will get more balls into play, but I'll be more efficient,'' he said. "I'm not trying to strike every guy out.''
The Buckeyes had ideal scoring chances the final two innings.
In the eighth, Marcus Ernst singled to center and Nate Erwin singled to right off Wereski.
Stanavich came on and struck out Sam Wilson on three pitches. He walked Colton Bauer to load the bases, but got out of the jam by getting Zach Dezenzo on a groundout to shortstop on a full count.
"It was a bang-bang call at first base that could have gone either way, and it didn't go our way,'' Beals said.
The ninth brought more frustration when Kade Kern singled to center with one out and went to second on a single to right by Mitchell Okuley.
But pinch-hitter Brent Todys popped up to short and Ernst grounded out to the pitcher to end the game.
What about Wereski?
He's a graduate student by way of Columbia University. He stands 6 feet 2, 210 pounds and is from Buffalo, New York.
Ohio State has struggled mightily against left-handers this young season, and Wereski and Stanavich were not a welcome sight.