After an excruciating century-long wait, and an almost lost-from-memory appearance in the tournament 27 years ago, the Botkins Trojans made the best kind of history on Sunday with their first-ever state title in basketball.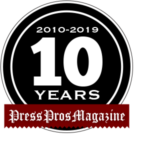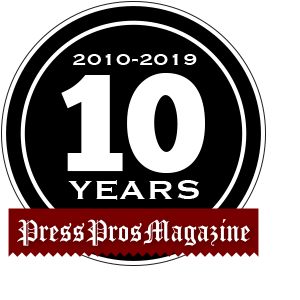 Dayton, OH – This is no small deal.  State titles come hard, and sometimes they seem like they don't come at all – like since 1858, when a guy named Russell Botkin platted the community of Botkins.
And basketball is such a big thing in Shelby County, Ohio – in the Shelby County League – with others having claimed past titles…the bragging rights at Anna and Fort Loramie, and Jackson Center.  You come to wonder:  When is it our time?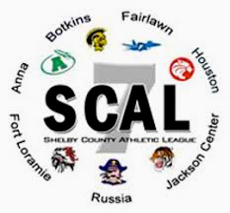 Well the clock finally struck for the Botkins Trojans at 12:49 pm, on Sunday March 21, 2021, when they put the finishing touches on that long-awaited title – 60-44 – over Columbus Grove.
They were all there to see it. There was surely a million photos made on IPhones, a hundred thousand hugs, five gallons of joyful tears…and at the center of it all an African-American coach who came to town three years ago and promised he could lead them to this moment.
And when he delivered, his story – their story – trumped everything questionable about modern culture in America.  No one cared about color, or class, just about what had been accomplished through mutual respect, support….and love.
They had every reason to play like champions, a 27-3 season, and for the first four minutes they looked like champions at any level of basketball.  Jayden Priddy-Powell popped a couple of threes on his way to a 13-point quarter, and before you could kick over your drink and spill the popcorn in section 102 the Trojans had sprinted to a 16-0 lead.
Remember that number, because everyone else from Botkins and Columbus Grove would.
"Horrible start, to get down like that, 16 points, to start the game,"  Grove coach Chris Sautter would later lament.  "It just seemed like we were never going to score."
But they did, jumping out to an 8-0 run to start the second quarter and wipe out a 20-7 deficit on the shooting of Blake Reynolds and Gabe Clement, the two combining for 6 of 8 from the field and all 15 of the Bulldogs' points in the quarter.  Suddenly, what looked like a blowout at the outset wasn't so comfortable for a team counting on that early  lead to pad them through.
"There's no question we took our foot off the gas a bit when we got up by 16,"  said Botkins coach Sean Powell.  "It's natural, I think, to take a lead like that for granted.  But we knew they were a good team.
"They made some shots, they jumped a couple of our passes in the backcourt and scored off those turnovers.  We knew they'd make their run."
Botkins led 28-22 at the halftime break, but curiously…while they were clearly the best team on the court, they weren't playing like it after that 16-0 start.
Priddy-Powell quit attacking the rim, scoring just two points in the second quarter.
Zane Paul was tentative, passing on a couple of shots and opportunities to drive to the bucket.  He didn't score.
Jacob Pleiman, the biggest player on the court, didn't play like it – tip-toeing around the paint with two fouls, the recipient of the attack from Columbus Grove, rather than the deliverer.
Only his younger brother, Carter, shook off the malaise to score 6 points, and in essence, preserve that early lead.
Grove came out of the halftime locker room with renewed purpose – it could have been so much worse, having shot just 27% for the first quarter and during their rotten start.
But now Reynolds and Clement, their two principal scorers were fully invested, and joined by Tayt Birnesser, who warmed to the task with 3 points in the quarter.  They quickly cut the Botkins lead to 3, and throats were getting tight.
But Jayden Priddy-Powell, who had once promised his dad that they would get to the state tournament together, was unaffected by the loss of lead and the tension.
At 2:02 of the third quarter he penetrated the lane on his way to the hoop.  A Grove defender intercepted, forcing him to pull up and shoot a foul line jumper.  It rattled around and fell – two points, yes – but worth a whole lot more for what it accomplished apart from the scoreboard.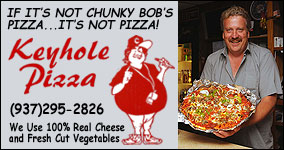 "I just wanted to attack, play like I know how to play,"  said Priddy-Powell
It loosened up the rest of the Botkins players.  Jacob Pleiman blocked a shot attempt by Tayt Birnesser, and got all of it, popping the ball ten feet into the air.  Moments later he put down a thunderous dunk to accent the change in momentum.
At the end of the quarter Columbus Grove would win the period, 10-9, but Botkins had retaken the battle of emotion.  They were back on their game.
Quickly, at the start of the fourth Zane Paul, who hadn't been heard from since hitting a three during the 16-0 start, hit another three from the left wing.  And Grove would suffer through a run of missed shots, lost rebounds, and a turnover.  Paul's three-point would extend the lead back to ten points, restore the momentum, and embellish the significance of the clock, now ticking against the Bulldogs.
The fourth quarter would become what you want to remember from a championship win, and from a team that had every reason to play like champions throughout.
Jayden Priddy-Powell would score 9 points down the stretch, on his way to a game-high 27.
Carter Pleiman, who had played the first three quarters like a man possessed, would score 9 of his own on his way to 6 rebounds and 17 points.
Jacob Pleiman would score just 2 points in the final eight minutes, but grabbed every rebound in sight…and there were plenty as Grove was forced to cast some desperation shots from range.
"I don't focus on how many points I get, as long as we score and win,"  Pleiman would stress later.
"He's capable of making contributions in so many other ways,"  added Sean Powell.
And to further illustrate, the box score will show fifty years from now that only four players scored on the most historic of days – Priddy-Powell (27), Carter Pleiman (17, and 6 rebounds), Jacob Pleiman (10, and 8 rebounds) and Zane Paul (6).  The Trojans got no points from the bench.
"But we got a lot of valuable minutes,"  said Powell, referencing the defensive effort that held Columbus Grove to just 44 points and 24% shooting down the stretch – 37% for the game.
They outscored Grove 23-12 in the final eight minutes to restore, ironically, their winning margin to 16 points, just like they started.  They shot 77% for the first quarter, 72% for the fourth…and 57% for the game.
And at the end…that sense of 'what just happened?'  No one, save Sean Powell and his son, saw this coming when the took the job three years ago and vowed to make a young talented core into a team with a winning edge.
No one in Loramie, Anna, and Jackson Center suspected…until it was too late,  and obvious.
And certainly no one in the rest of state Division IV suspected, their eyes fixated throughout the year on another southwest Ohio power, #1-ranked Tri-Village.
"We thought we had let our foot off the gas in the second quarter,"  Powell reiterated, post-game.  "We finally got back to spreading them out and continuing to attack in the second half.  They had great defenders and we knew if we tried to sit on the ball they could get deflections and steals, and layups out of that.
"It's easy to take a 16-0 for granted, especially when you force the other team to take a timeout.  We had to continue to push it – to get the ball down low and get Jacob Pleiman involved again.  Columbus Grove is a great team, and we knew they would make a run.  That's what we talked about during that time out.  How are we going to stop it?"
In the post-game there was a thousand questions about what it means, how does it feel, and does this signal a new era of Botkins as one of the kingpins of the Shelby County League?
Powell was affirmative, assuring that this moment of history was only the beginning of good things to come from a winning culture of Trojan basketball.
But privately, he acknowledged that as good as the first basketball title in history was for the community, something else out of it would serve as another reminder of just how far Botkins, and the country at large, had progressed.
"With the way America is going right now, this is such a feel-good story,"  Powell smiled, savoring his words.
"For an African-American that's not from Botkins to get an opportunity to coach at a predominantly white school…as ugly as it is in other parts, I wish people would look at Botkins and see the good."
What a day.  What a team.  And what a story.
Every reason to play, live, and go forward…like a champion!