Akron St. Vincent-St. Mary threw off its first half doldrums to storm past Columbus DeSales for the Division II title.
By Steve Blackledge for Press Pros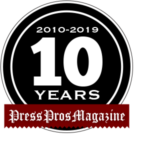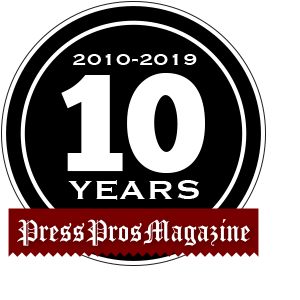 Dayton, OH –  For the first 17 minutes of the Division II state championship game against Akron St. Vincent-St. Mary Sunday, DeSales teetered on the verge of something historic. Really historic. A few observers recalled the 2002 title game when St. Bernard Roger Bacon stunned a heavily-favored St. V-St. M juggernaut led by LeBron James.
But when the uber-talented Fighting Irish – clearly re-energized following an encouraging halftime talk from Dru Joyce – converted a slew of steals into fast break opportunities, one could feel the crowd of 1,102 in University of Dayton Arena react in unison. Uh-oh. Here it comes.
"I blame myself," Joyce said. "I felt like I held them back and didn't let them go. Maybe I'm getting older, but I feel like the more you press, the more you play a fast tempo and you lose control. I should have known better because in a few other trips to the state, we turned it up too late and paid for it. When we threw the press at them, it brought forth an energy DeSales had not seen."
Putting the pedal to the medal in a jaw-dropping stretch of basketball, St. Vincent-St. Mary wiped out a 13-point deficit with a 29-5 run and stampeded to a 72-50 rout of the shell-shocked Stallions, giving the Irish an all-divisions record ninth title.
Underdog DeSales (19-8) executed its game plan to perfection, forcing a half-court game. The Stallions, winning most of the 50-50 balls, broke down the Irish with high-percentage shots and kept them from exploiting their edge in quickness and athleticism. It was an eerie development for sure, but SV-SM fans had to feel it was only a matter of time before the the floodgates opened.
SV-SM (25-2) made some headway with an 11-2 run in the final two minutes of the first half that sent DeSales to the locker room with a 33-28 lead.
The third quarter resembled something akin to a shark smelling blood. Pressing and trapping with a fury and releasing players with every DeSales shot, got a deluge of fast-break baskets during a dizzying surge. Malaki Branham – a 6-foot-5 Ohio State signee – scored 16 of his game-high 37 points in the 26-9 third quarter onslaught.
"Our game was pretty simple from an X's and O's standpoint with one day of preparation," Ready coach Pat Murphy said. "Try to eliminate easy shots and second chances. Take care of the ball. Get to the rim. Get to the free throw line. We were prepared and it showed. At halftime, we said keep doing what we're doing. Keep getting stops and executing.
"But St. Vincent-St. Mary changed their game plan. They had to play full court to get into their game. We had to handle that pressure and we couldn't. They thrive on live-ball turnovers and our transition defense was an issue. What else was a going to do? They only let me take five timeouts."
DeSales was unable to get any closer than 12 after the onslaught.
St. Vincent-St. Mary went 9 of 12 from the field in the quarter and shot 60.9 percent for the game. The Fighting Irish scored 24 points off turnovers, 28 off fast breaks and a whopping 52 in the paint. That happens when you're making layups.
"It seemed like we were sleepwalking out there," said Branham, who was held to seven points in SV-SM's semifinal win over Lima Shawnee. "We were letting them get to the rim and basically dictate what they wanted to do. After we got a couple steals and breakouts, it was just a matter of time."
Branham went 15 of 21 from the field and added four rebounds and three assists. Ramar Pryor added 11 points and Sencire Harris and Darrian Lewis totaled nine steals to fuel the defensive uprising.
Desmond Watson capped his brilliant career at DeSales with 23 points, giving him a program record 1,722. Austin Mann had 10 points, Obed Achirem 11 rebounds and Atticus Schuler five assists.
The head-to-match matchup between Branham and Watson, perhaps the top two Mr. Basketball candidates, provided an intriguing side show. The long-time friends and AAU teammates even got their wish to guard one another most of the game. Branham grew up on the north side of Columbus and had his family not moved to Akron before his freshman year, he said he likely would have attended Linden.
"His game speaks for itself and so does mine," Watson said. "He's an elite player, as he showed tonight. We grew up training and playing basketball together and have remained friends. We challenge each other out there on the court, but we're beyond smack-talk."
Said Branham, "I told Des it was nice to play our last game together. We'll probably talk about it more when we work out in the summer."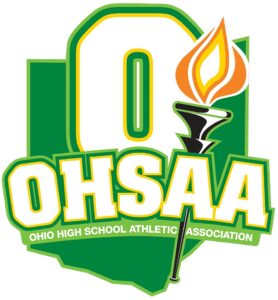 Murphy, who referred to Watson as "the greatest player in the history of our school and it's not even a debate,"  reflected on his team's terrific run, one that became ever more special after a potential deep run in 2020 was halted by worldwide COVID-19 fears.
"That tall silver trophy isn't what we came here for, but in time I'm sure we'll appreciate how special this season was," he said. DeSales was making its first state tournament appearance since 2009. Only the 1987 state championship team fared better than this one.