What fathers and sons at Botkins have only dreamed about became a reality Sunday with the culmination of three years hard work and the Trojans' first state basketball championship.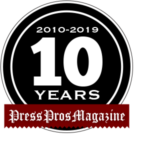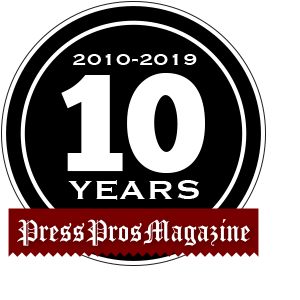 When the magnitude of what beckoned just over the horizon began barging into Sean Powell's thoughts Saturday afternoon, it came with more sinister scenarios than happy endings.
On the cusp of a Division IV state boys basketball championship, which would crown his expedited three-year rebuild of the Botkins' basketball program, Powell tried to drive the entire matter from his mind.
"It was rough," he said. "I tried not to think about it, because every time I thought about it something negative always came up. 'This could happen. That could happen.' I was trying to brace myself and convince myself that everything was going to be fine."
Add in the special nature of completing the task with his son, senior Jayden Priddy-Powell as the tone-setter for the Trojans, and Powell indeed had a lot to ponder, both positive and negative.
"When you want it so bad, you can't help it," he said. "I just tried to stay in the moment."
It took one of the game's three officials walking by his team bench during a stoppage in play with 49.9 seconds left Sunday for Powell to realize he'd be disembarking the emotional roller-coaster with a 60-44 win over Columbus Grove and Botkins' first state championship in school history.
"Good job," the official said to Powell.
"That's when it finally hit me," he said. "I was still in coach mode until then."
Powell has been immersed in coach mode, and dad mode, for the last three seasons with his point guard and oldest son.
It's a story that had them both smiling on Sunday, but not spouting fairy tales about their sometimes frosty relationship.
"Every summer since the seventh grade, we've been in the gym every day or every other day," said Priddy-Powell, whose 27 points led the Trojans. "If I dribble wrong, he's on me. If I look wrong, I'm getting yelled at. Now that I look back at it, it's paid off."
This was the goal for both all along.
When Jayden reached the seventh grade, living in Cincinnati with his mother, he called his father in Lima and asked if he could come and live with him.
"I wanted to be the best of the best," Priddy-Powell said. "I wanted to take basketball seriously. He was a coach, and my mom didn't have keys to the gym."
Dad, of course, did have those keys, as jayvee coach at Lima Shawnee until getting hired at Botkins.
Jayden transferred into the Shelby County League the final week of his freshman season and instantly bonded with his teammates.
His dad remembers going to a festival in Botkins that first summer and within 10 minutes, being unable to find his son. A cell call located Jayden at the home of a teammate.
"If that had been Lima, he would have had to come and address me before he walked off," Powell said. "But that's the kind of neighborhood Botkins is. It's a feel-good community."
The father-son back-and-forths didn't diminish over the last three years, they just brought both coach and point guard to the place both dreamed their collaboration would.
"It never got uncomfortable to witness stuff between them," junior center Jacob Pleiman said. "They both wanted to win. There's nothing wrong with getting on someone, just as long as you understand they have your best interest in mind.
"Coach Powell is a really emotional coach. He yells a lot. You have to hear the message and not the tone."
Priddy-Powell eventually realized that his teammates weren't just saying that, but that they saw a master plan he sometimes missed in his father's instruction.
"Obviously, as a young teen, you just think he's being hard on you and ignorant about things," Priddy-Powell said. "But I finally figured out that if everyone was telling me it was for my own good, something had to be right about that."
Indeed, it was, and the Powells aren't the only feel-good family story on the Trojans.
Jacob Pleiman, and his sophomore brother, Carter, have grown up hearing all about their dad, Jeremy, and his glory days on the 1994 Fort Loramie state championship basketball team.
"My dad wasn't very good," Carter corrected. "He always told us about how Fort Loramie was so amazing. We just wanted to turn Botkins into that."
Now, they have, thanks to Carter's 17 points and six rebounds, and Jacob's 10 points and eight rebounds.
"My dad was on the end of the bench at Loramie," Jacob said. "But I was always so jealous of his stories. I wanted to tell those stories one day. I guess I get to now."
For certain, the Trojans are quite a story.
The only way it could be improved is if it reached its apex on Father's Day.
"He may have picked on me a little more because he could," Priddy Powell said. "But in the future, I'm sure we'll look back on it, like, 'Wow…we made it to state. We took Botkins there, and we did it together."
Bruce Hooley is a former sports editor of the Troy Daily News and the host of the We Tackle Life podcast.