DeSales proved to be better on both ends of the court, and Davidson recruit Desmond Watson was the offensive catalyst as the Stallions move past Chaminade-Julienne to the Division II championship final.
By Steve Blackledge for Press Pros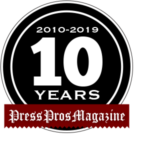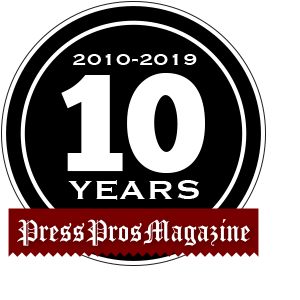 Dayton, OH  – Keenly aware that his team had a great chance to make another deep postseason run, DeSales coach Pat Murphy loaded up his schedule with the best competition in central Ohio, including nine Division I teams.
Although the Stallions (19-7) weren't ranked in the final Associated Press state poll and their points-for/points-against average isn't exactly dazzling, playing top-notch opponents has prepared them well for this moment.
"When we beat Pickerington Central (58-57) on Martin Luther King Day, I told our guys afterward that we're not going to see another team with this much athleticism until the state tournament," Murphy said.
Turns out DeSales played five games against district champions, losing to Division I state qualifying Westerville Central and Division I regional qualifier Olentangy Liberty, twice beating Division II regional finalist Watterson and also beating Division III regional finalist Johnstown. That merely complemented a rugged Central Catholic League slate in which it dropped three games. Twelve of their games were decided by four or fewer points.
"This schedule was designed 100 percent for the end of the year, and hopefully we're seeing the dividends now," Murphy said.
Indeed, Division II has proved to be a snap for DeSales, which rolled into its second state title game in program history with a 51-34 semifinal rout of Dayton Chaminade-Julienne Saturday before 1,607 fans at the University of Dayton Arena.
The Stallions will face top-ranked Akron St. Vincent-St. Mary in the Division II championship game at 5:15 p.m. Sunday.
As fate would have it, DeSales won its only state title (in Class AA) in 1987 during one of the two years that the state tournament was held at UD Arena. The late Vince Chickerella coached that team. The Stallions also reached the final four in 2006, 2007 and 2009.
"We'll play at Westgate Park. … we'll play anywhere," quipped Murphy, a West Side Columbus native who played at CCL rival Ready. "We're ready. We've been on this journey since last March when our season was cut short because of COVID-19."
Only two seniors graduated from that team that was heavily favored to win a regional at Athens before the sports world shut down due to fears of the impending pandemic.
Locked in from the opening tip, DeSales made short work of a young but talented Chaminade-Julienne team with a rich history and an equally impressive 2020-21 resume.
Ohio Mr. Basketball candidate Desmond Watson scored 11 of his game-high 20 points in the opening quarter when the Stallions raced to a 13-7 lead.
"I feel like as a leader of this team if I come out on fire, we start going as a team," said Watson, a 6-foot-5 senior forward who has signed with Davidson College. He came in averaging 24.8 points, 6.1 rebounds and 3.8 assists. He rolled up his DeSales career scoring mark to 1,699 points.
After making a 10-0 run en route to a 27-21 halftime lead, the Stallions whacked the Eagles with a 12-0 burst in the third, holding C-J scoreless for some seven minutes.
DeSales led by as many as 18 points before Murphy cleared the bench.
Ultimately, the 34 points represented a low-water mark on the season for C -J. The Eagles shot just 29.8 percent (14 for 47) from the field.
"I feel like in our tournament run, we've been holding teams under 40 pretty consistently," Murphy said. "Our kids have really bought in. They're getting in their stance and are really getting after it. We were really worried about No. 32 (Danny Nauseef), who's a real special high school player, and they had two kids who shot 45 or 46 percent from three-point range. Honestly, it was a really hard team to prepare for defensively."
Freshman Jonathan Powell scored 20 points with four three-point goals to pace C-J. But his teammates were a combined 6 of 28 from the field.
Chaminade-Julienne coach Charlie Szabo conceded that DeSales played a big role in its offensive struggles.
"They had a good plan," he said. They shut down our inside game and we couldn't get the outside game going. They made it really tough on us, especially when they switched from zone to man in the second quarter."
During one sequence, Nauseef double-pumped four times under the basket under intense pressure before shooting the ball off the underside of the backboard. That summed up C-J's frustrations.
"They're a big team … probably the biggest team we played all year," Eagles guard AJ Solomon said. "Props to them. They played great defense."
DeSales got a workmanlike effort from players not named Watson. Obed Achirem contributed 10 points and 12 rebounds, Atticus Schuler had nine points and numerous floor burns. Just 5-6 and 140 pounds, Austin Mann handed out three assists and played a vital defensive role.
"Defensively, we didn't do what we needed to coming out of the box, but we shut Watson down pretty well after the first quarter," Szabo said. "Watson is just so good, you've got to load up on him and get help. In our league, we get over and take charges when players like him get to the rim. We didn't get some of those calls today. I give a lot of credit to their other kids, Achirem, Schuler and Mann. Those kids stepped up and played in the second half."
Schuler said he grew up a Dayton Flyers fan and considered an opportunity to play for a state championship in the newly renovated facility "a dream come true."
Murphy added that this opportunity is the culmination of his four years heading the program.
"Wow, we're so very humbled to be here," he said. "We weren't going to be denied. These guys are showing so much resiliency. It's finally sinking in that we've got a shot at achieving all of our dreams (Sunday)."