The stat sheet doesn't track the full measure of what makes Columbus DeSales a tough out, and the Stallions have made that mindset work for them all the way to the Division II state championship game.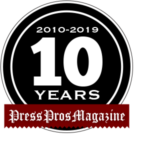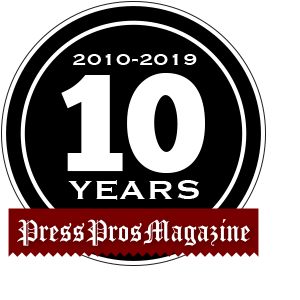 They don't engage in any of the common exaggeration when it comes to the listed heights on the Columbus St. Francis DeSales basketball roster.
Stallions' point guard Austin Mann really is a legitimate 5-foot-6.
His weight?
That, they don't list…for Mann or any other player.
To do so would be an endeavor fraught with false advertising.
After all, the poundage on these Stallions fluctuates wildly, given all the skin they leave on the floor.
It's a good thing they leave plenty of time to sanitize the court between games at the state tournament, given how many times Mann and his teammates wound up on the deck Saturday in pursuit of their 51-34 win over Dayton Chaminade-Julienne in Division II semifinals.
Junior Atticus Schuler left the floor in the first half with blood on his jersey, and took a break in the fourth quarter to get another cut on his left leg cleansed and wrapped.
Mann left the locker room with ice strapped to his left calf.
That wasn't surprising.
It was only surprising that he didn't have additional bags of ice strapped elsewhere.
"It was a hard game," Mann said. "We had to fight hard to win it. Our defense was amazing. We played our butts off. That's what we do — play our hardest every game, Take charges, get on the floor, do all the dirty work. We're JYD."
Lest you think Mann whiffed on WWJD, he didn't.
At DeSales, JYD stands for, Junkyard Dogs, a defensive approach the Stallions adopted after coach Pat Murphy spouted it off-the-cuff when displeased with his charges' approach several years back during a pre-season scrimmage.
Where it came from, Murphy can't say.
"Maybe I watched too much Big-Time Wrestling as a kid," he theorized.
There's no disputing, however, where JYD has taken DeSales, now that it's one win from the D-II state championship.
"We were not going to be denied today," Murphy said. "It just wasn't going to happen. Our players showed so much resiliency and stubbornness and just ferocity. I'm just so proud of them."
Chaminade scored a season-low 34 points — six under its previous low — and shot just 30 percent from the field.
Other than wondrously-talented freshman Jonathan Powell, who shot 8-of-19 and scored 20 points, the Eagles were a collective 6-of-28 (21 percent).
"We live by JYD," said DeSales senior Desmond Watson, his school's career scoring leader and its top man Saturday with 21. "When you're physical with a team, I feel like you can wear down their mental. If you wear down their mental, their physical shows. I feel like that's what we do."
DeSales (19-7) is 6-2 this season in games decided by three points or less, the kind that often hinge on making a key defensive stop.
But even though the Stallions were up big in the second half against Chaminade, they continued defending like each possession would determine the outcome.
Mann read an early fourth-quarter Eagles' fast break and slid in front of speedy guard A.J. Solomon as he bolted over the mid-court stripe to draw a charging foul.
"The ball was in his left hand and he was coming really fast," Mann said. "I just believed he was going left, so I stepped that way and was right there."
Mann cut in front of a low-post pass 30 seconds later and stole what appeared another promising Eagles' scoring opportunity.
"He might not be the biggest guy out there, but he might have the strongest mentality out there," Watson said of Mann. "It doesn't matter how big you are, he's going to go after you. He's going to attack you. He's going to lock in."
Similarly, the DeSales lead was well above 15 when Schuler dove on the floor and forced a jump ball, getting spun ankles over armpits in the resulting scrum with 6-7 Chaminade center Danny Nauseef.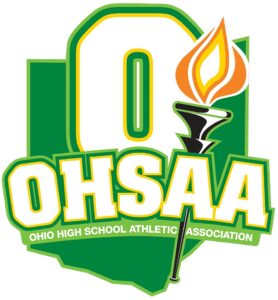 "That's JYD," Schuler said. "That's Junkyard Dogs. We definitely live by that. We track those points…diving on the floor, tough finishes, taking charges."
Mann, by the way, estimated his weight at 140 pounds.
"That's all heart," he said of his penchant for literally having skin in the game. "I play my hardest every time out. I try my hardest every time out. It's gotten me pretty far and our team pretty far. It's why we have the opportunity play in the state championship game."
Bruce Hooley is a former sports editor of the Troy Daily News and hosts the We Tackle Life podcast on GooglePlay and iTunes.