The fairy tale ending that happens in Hollywood didn't happen for Lima Shawnee, but the three-season thrill ride on which this team has taken its fans won't soon be forgotten.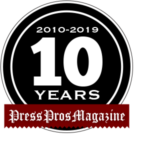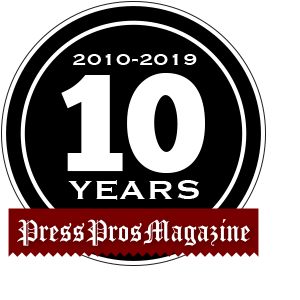 It's the kind of story you've heard and read and watched and envisioned a million times.
You can see it all in your mind, particularly this time of year, although the most vivid pictures you're recalling are a little different from what applies here.
The Shawnee Indians aren't the Hickory Huskers in every respect, because Lima isn't small-town, rural Indiana.
It's a Northwest Ohio, blue-collar, manufacturing-gone-south sort of city…the kind that's seen it's better days.
Economically, that's indisputably true.
Emotionally, it's not true at all, at least not this year and not in the Shawnee community.
And that's because of a special team that brought its school together in a way that hasn't happened since the factories in Lima were churning on all three shifts.
In Hollywood, these stories end with that team hoisting the championship trophy, inexplicably, improbably, unbelievably, against all odds.
You've seen the movie.
You've read the script.
In the real world, where there was no Take Two against the length, athleticism, speed and quickness of a Basketball Academy like Akron St. Vincent-St. Mary, it ended ugly for Shawnee in the Division II semifinals Saturday at UD Arena.
The 71-42 final is what happens when LeBron Tech puts an Ohio State signee and other assorted Division I talent together and runs into what high school basketball is supposed to be — a bunch of guys who grow up as friends in the same community and work hard to grow into a great team.
Malaki Branham, the 6-5 future Buckeye, shot 3-for-12 and scored seven points for St. V., but the Irish skated anyway because of unexpected three-point excellence elsewhere and because they took away Shawnee's transition game, crisp passing and outside shooting.
George Mangas, the Indians' top player and a 2,000-point-plus career scorer, worked hard for his 19 points and shot 0-for-6 from three-point range.
The Indians committed an uncustomary 16 turnovers and shot just 36 percent — outgrowths of encountering an opponent that arrived a half-second quicker on defensive close-outs than Mangas and his mates were accustomed.
The Irish have the depth and talent and — did someone say, recruiting budget? — to take away everything an opponent does.
But all that athleticism can't touch what this Shawnee team truly is at its core.
"I come from St. Marys, where there's about 8,000 people all in the same town," Shawnee coach Mark Triplett said. "With Shawnee, it's different because it's just a bunch of housing developments in different places.
"That's one thing people talked about when I came there, that the fans would come out if you did well, but there never was that community feel to it. The last three or four years, it's been the exact opposite of that because of the support they had for these guys. It was absolutely that small-town feel. They just loved these guys like their own family."
Shawnee's starting lineup included four of its seven seniors, a group that's lost six games since their seventh-grade year and gone 74-5 the last three years.
"I've known these guys since second or third grade," said Mangus, an intuitive 6-4 guard that MAC schools are missing out on because he's not a sky-walker. "It really hasn't settled in yet but it probably will soon. I wouldn't want to play with anybody else. I love these guys."
Tyson Elwer, Caden Vermillion, Jarin Bertke and Mangus started for the last time in a Shawnee uniform on Saturday. So did classmates Nathan Numbers, Ricky Rosado and Drake Daily.
Junior point guard Brady Wheeler, who rounds out the starting lineup, battled to maintain his composure talking about his teammates.
"There's not honestly a lot of words for something like this," Wheeler said. "It's really hard to see them go. But, it's really easy to go to battle with your brothers, when you know the other four guys on the floor are going to give it their all and play their hardest for you. We left it all on the court."
The Indians were 25-0 last season when COVID cancelled the tournament in the regional round, and they'd won 26 of 27 games before Saturday.
That success more than delivered on the promise people at Shawnee saw in this group as they progressed through junior high and into high school.
"When they were seventh- and eighth-graders, we knew they were really good," Triplett said. "And then the talented guys get a little bit taller. They get a little bit stronger.
"When they came in as freshmen — with a group that we felt was going to be pretty good as juniors and seniors — they fit right in and made those guys better because of how hard they worked and how they shared the ball. It was easy to respect them and easy to trust them because everything they did on the floor was the type of things that winning basketball players and winning teams do.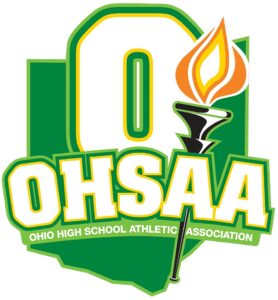 "You never questioned the effort, You never questioned where their heads were, because you saw it every single day. And you saw it from guys who never saw the floor. And you saw how much it meant to them."
"And that's what I'm talking about with the brotherhood those guys have in the locker room. And when you have that, special things happen when you care about each other that much."
Bruce Hooley is a former sports editor of the Troy Daily News and hosts the We Tackle Life podcast on iTunes and GooglePlay.