A 15-2 run in the final seven minutes by Memphis leads to a 71-60 defeat in the NIT's first round, ending UD's up-and-down injury-stifled season at 14-and-10.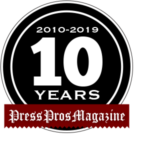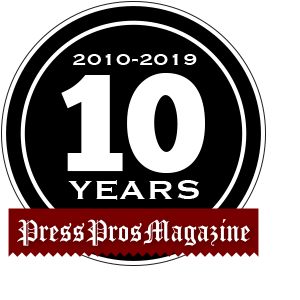 For the University of Dayton Flyers, the NIT was Not In Tune.
Playing in the first round against talent-stuffed Memphis in Denton, Tex., the Flyers were not only off-tune in the final seven minutes, they went tone deaf.
That led to a 71-60 defeat that put an end to an up-and-down 2020-21 season, a 14-and-10 work ledger.
Elijah Weaver swished a trey with seven minutes left to give the Flyers a 58-56 lead, the 16th and final points for Weaver, who came off the bench to do his damage.
Memphis, though, went on a 15-2 rampage to finish the game and finish the Flyers.
A pair of UD turnovers early in the Memphis run led to back-to-back fast break scores that pushed the Tigers to a 64-58 lead with five minutes left and there was no counter punch from the Flyers.
A major difference in this one was that Memphis wiped the backboard glass like a jumbo-sized bottle of Windex. The Tigers outrebounded the Flyers, 44-26. More notable and more painful, Memphis grabbed 17 offensive rebounds to two for UD.
Center Jordy Tshimanga, playing with a nagging injury, had zero rebounds. The Flyers were also without Rodney Chatman (MCL injury) and R.J. Blatney (calf injury).
Memphis coach/legend/icon Penny Hardaway has it scripted in his playbook that he wants his Tigers to shoot 70 times a game and compile 20 assists.
They came close Saturday afternoon. . .64 shots and 18 assists. And they were 10 for 26 from three.
There was nothing wrong with UD's shooting, 50% on 25 of 50 and 7 for 21 on threes.
But they could do nothing about keeping Memphis away from the offensive boards and they could do nothing about the double-teaming of Jalen Crutcher. He scored only six on 3 for 10 shooting, 0 for 3 in trey tries.
The heaviest damage done by a Memphis man was perpetrated by Lester Quinones, who was an invisible man in the first half when the Flyers led, 28-27.
Quinones didn't score in the first half, but turned into a second-half scourge with 15 points. And he finished with 10 rebounds, six on the offensive boards.
The 15-2 finishing touch was started by Boogie Ellis. He scored 27 in his previous game against Houston in the American Athletic Conference tournament. His three to start the run were his only points of the day.
Quinones added five during the closing curtain on UD's season.
"I have to argue with him every day about how good he can be," Hardaway said about Quinones. "He is a walking triple-double if he wants to play this way every game. He just won't buy into it every game. When he crashes, nobody can keep him off the glass."
With his troops a living example of the bandaged up fyffe-and-drum corps, UD coach Anthony Grant shocked and surprised Memphis by employing a zone defense.
And it baffled and befuddled the Tigers in the first half.
"Dayton had a great game plan with that 1-1-3 zone," said Hardaway. "They mixed it up a little bit, disguised their man coverage. They did a great job. . .made us think in the first half.
"The second half we kinda figured it out," Hardaway added. "We played better defense and got a great victory."
The Flyers actually acted as if they might put it away early in the second half, starting the final 20 minutes with six straight points to build a 34-27 lead.
Memphis, though, would have none of it and constructed a 16-3 burst to take 43-37 lead. The Flyers battled back, grabbing that 58-56 advantage with seven minutes left.
Then it was Chicken Little. . .only the sky really did fall in.
"They speed you up. . .that's something I saw just watching them as much as I have over the last week or so," said Grant, referring to the Memphis game-closing rush party. "They take you out of what you want to do offensively. Their full-court pressure creates turnovers.
"VCU in our league (Atlantic 10) is very similar to that," Grant added. "They probably do it at a different level in terms of the cast they throw at you.
"We handled it well in the first half, only five turnovers and in the last 10 minutes of the first half we didn't have any," he said. "But we had a couple of costly turnovers (during the Memphis run) where we had opportunities to score. That led to a couple of easy scores on transition."
And it led to the end of a long and winding road for UD's 2020-21 season.
Missing Chatman and Blakney and playing a hobbled Tshimanga was not an unusual modus operandi for Grant. It seemed as if somebody and some bodies were missing or playing in pain every game.
"This group went through a lot," he said. "What I saw was that from October through the start of the year, we had several guys who were out of our reach. . .whether it was contact tracing or just basketball injuries that cost missed time. Kobe Brea miss six straight weeks. Ibi Watson had a two-week period where he had an injury that kept him out of practice for two weeks.
"Rodney Chatman missed 10 days straight pre-season leading up to practice and was able to play the first six games," Grant continued. "Then we lost him for the bulk of the season. Jalen Crutcher had his issues. Jordy Tshimanga, man, gave us everything he had. At the end of the game (Saturday) he just wasn't physically able to go out there and do what he needed to do. We'll see, he may have to have some stuff (surgery) done. And Ibi Watson has been dealing with some things physically over wear and tear.
"This team had to persevere, man. We had to go through a lot," said Grant. "We saw at times we were as good as any team in our league (two wins over Saint Louis, a win at Davidson atop the list). Other times, how fragile it is, we didn't show up and bring our best and we were capable of being beat by any team in the league (LaSalle and Fordham top that list.). We faced some triumphs and successes, and we faced some adversity."
And with this loss to Memphis, it's all over for the Flyers, even the shouting.