Day one of the tournament drew oohs and aahs from people seeing UD Arena for the first time, provided some great basketball, and questions about the future of other OHSAA championships.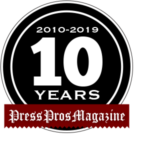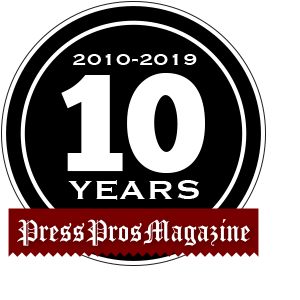 Dayton, OH – On average, about 1,500 per game were on hand Friday for the first round of the 99th OHSAA boys state championship in basketball, and a lot of them first-timers to the Miami Valley and the beautifully-renovated University of Dayton Arena.  Not as well-known as Ohio State and Value City Arena, despite its fifty-year existence, it took people from Cleveland, Columbus, and Cincinnati seeing it for the first time by surprise.
"I've seen it on TV,"  said a couple there from nearby Cincinnati to watch Taft play Worthington Christian.  "But I had no idea it looked like this on the inside.  This is beautiful."
"I've driven by it on the highway for years, but I've never seen a game here.  I had no idea,"  said a first-timer from Putnam County.  "When was it built?  It looks brand new."
Another patron from Cleveland, there to watch Lutheran East play Ottawa-Glandorf simply said, "This is a lot nicer than Ohio State."
Others remarked that it's not as close, or centrally located, as Columbus, but for ease of access off interstate 75, parking, and just a sense of comfort, UD Arena was an even bigger surprise than the outcome of Botkins vs. Richmond Heights and the final seconds of the Worthington Christian vs. Cincinnati Taft game.
Built in 1969, its opening act back was an appearance by Johnny Carson, and since then it's hosted acts like Elton John, the Beach Boys, and Elvis – that's right, Elvis – on April 7, 1972.  Replacing the old and impossible-to-access 5,000-seat UD Fieldhouse on campus, many thought the 13,500-seat was simply more than the University of Dayton Flyers needed, or could fill.
But that notion was soon dispelled as the Arena has actually helped build UD attendance for home basketball games in the past fifty years, and the experience is more highly regarded over that of seeing Ohio State play in Value City Arena, or the University of Cincinnati in its recently renovated Fifth-Third Arena.
UD, itself,  just finished a 75-million dollar renovation, replacing seats, updating lighting, and host of other amenities, and the old girl on Edwin Moses Boulevard has never looked better.
"I think the OHSAA should leave the basketball tournament here for a while,"  said one Shelby County League follower there to see Friday's opening round.  "People in this part of the state love high school basketball.  They'll sell this place out once the Covid thing is over.  People in Columbus don't care if there's a tournament."
Perhaps, but more than one commented on the price of actually seeing the state tournament, regardless of venue.
"If it's a once-in-a-lifetime thing you'll get some people to pay $16.00,"  said people from the Lima area there to see Columbus Grove.  "But I wouldn't pay that every year just to come to the tournament."
"You can't afford to bring a family, if you have kids,"  added another from Hamilton County.  "That's almost three times the cost to see a high school game at home, plus the cost of travel.  If this wasn't so easy to get to I wouldn't be here."
Said another:  "Guess it don't matter where you have it, it's always going to be inconvenient for someone.  I wouldn't be here if the tournament was in Columbus.  But since it's right next door…I did."
For financial reasons the OHSAA has had to move other state tournament venues in the past year, to smaller, more affordable venues with appropriate seating capacity, and that's found favor with people with both participating schools and patrons, alike.
The football tournament returned to Canton two years ago after a four-year run at Ohio State.
The baseball tournament moved to Akron two years ago, and out of Columbus because neither the Clippers or Ohio State wanted to host it.
And the volleyball tournament was hosted by nearby Vandalia Butler High School this past November.  That worked out well.
But in an attempt to amp up revenues the OHSAA has recently announced that future football tournaments will be expanded from the current eight teams per region to 12, creating more games and more tickets sold to offset losses the past two years due to declining attendance and the Covid  pandemic.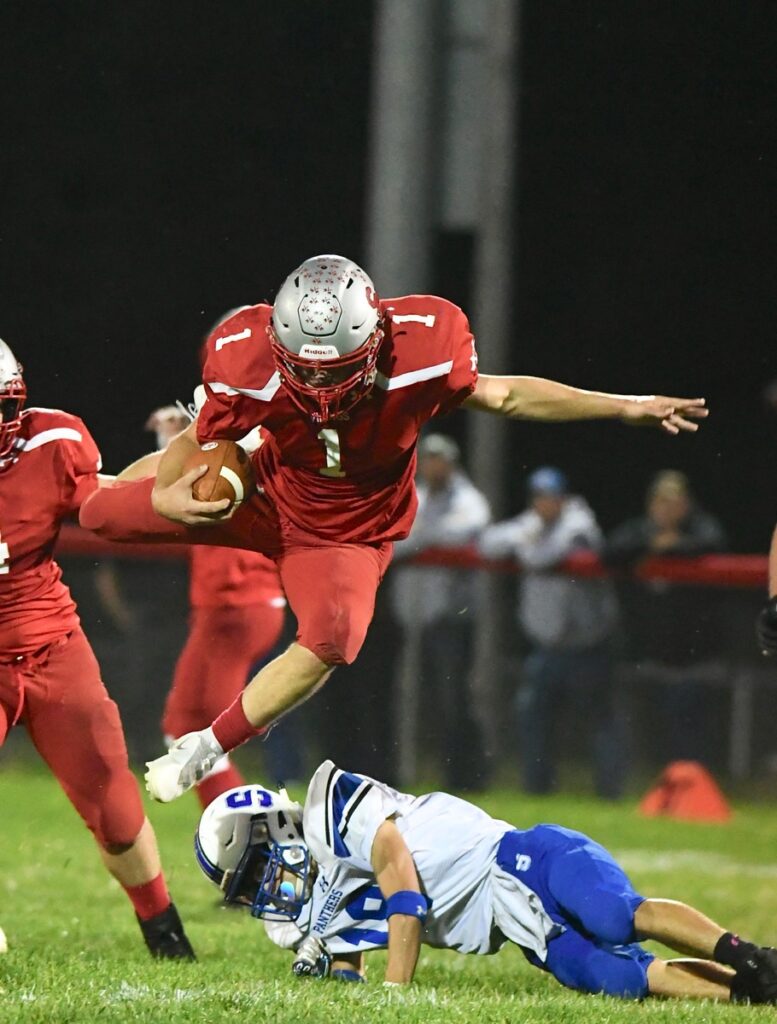 "I think that's a mistake,"  said a tournament patron from the Western Buckeye League on Friday.  "Football is already watered down with seven divisions, and adding four more teams is only going to water down the tournament more than it is.  Too many lopsided games.  People won't pay twice the normal price to watch bad football."
But Ohio has always been a football state, with a rich legacy in the Friday Night Lights culture.  And already, in March, and during the basketball tournament, some are talking – anticipating – the hoped for return of a full football season in August.
"I hope it can happen,"  said a tournament visitor Friday from central Ohio.  "It's a really good thing for the kids and the schools."
Another from nearby Shelby County added, "This is a reminder of what you miss when it's gone.  Any state tournament is better than no state tournament at all."
Indeed!