Buckeyes took a 5-4 lead in the top of the ninth inning, but a combination of hit batsmen, wild pitches, errors and a passed ball spelled doom in Game 1 of a three-game series in Piscataway, New Jersey.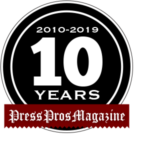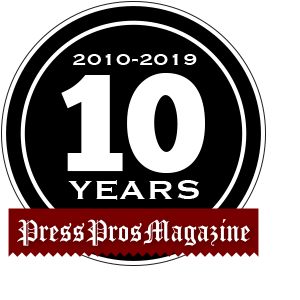 Columbus, OH – The game had been over for almost an hour, but Greg Beals obviously was still rehashing the ballgame in his hotel room waiting to speak with reporters on a Zoom teleconference.
Beals took off his ballcap and ran a hand from his chin to the back of his head. He did it a second time and a third. He rubbed his jaw and his eyes.
Then he fixed his eyeballs on to something sitting on the desk, and the bet here is that it wasn't the room service menu but the box score.
Ohio State had just lost 6-5 in 11 innings to Rutgers in 3 hours, 42 minutes Saturday at Bainton Field.
It seemed a lot longer than that.
What perturbs Beals most is what he calls free bases opponents get in the form of errors, passed balls, walks, wild pitches and throws to the wrong base.
On this day, there were 11 free bases: Five hit batsmen, two errors, two wild pitches, one walk and a passed ball.
Seven free bases came from the eighth inning on.
Make no mistake, it would have been stealing had the Buckeyes got on the bus with a victory. They had eight hits and struck out 14 times.
"I certainly hope it's an outlier,'' Beals said. "We were not very good today, to be very honest with you. We were not very good. The free bases fueled them significantly. Our offensive execution was not very good. We had five innings in the middle of the ballgame where we basically did nothing offensively. That was tough. I thought we were well-prepared for the game, but we did not play very well today.''
Had they won in nine innings, reporters would have been asking Beals and third baseman Nick Erwin about a gutsy comeback.
Instead, they have the task of winning the final two games to win the three-game series. Game 2 begins at 1 pm Sunday.
"It's a tough one, for sure,'' Erwin said. "I really like the way we competed and fought. That's kind of what we are. We're not a team that's going to quit and roll over. I'm really proud of those guys. We really responded.''
Redshirt junior left-hander Harry Rutkowski is a fair to middling starter. He has pitched for a poor team and, thus, has a career record of 8-15 and an earned run average of 4.46 in 34 starts.
But he tied up the Buckeyes in 2019 in a 5-3 loss in giving up three runs and nine hits in seven innings.
Yesterday, he gave up four hits and four walks and struck out 11 in six innings. Both runs he gave up were unearned.
"I thought they threw the ball really well,'' Erwin said of the Rutgers pitchers. They commanded both sides of the plate really well. They weren't afraid to come in. Part of it was us and part of it was you've got to give credit to them.''
Beals was complimentary of Rutkowski to a point.
"He just does enough. It's not a lot,'' he said. "He is able to throw the fastball to both sides of the plate and he mixes in a slider and changeup just enough to keep balance. Again, 11 strikeouts versus in six innings for that guy is a poor performance for our side.''
The Knights took a 4-3 lead in the bottom of the eighth with a gift run. Designated hitter Mike Nyisztor reached on an infield single against reliever Griffan Smith.
Smith was working for only the second time since having arm surgery after the 2019 season.
The charity came in the form of a wild pickoff throw by Smith that allowed Nyisztor to reach second. A wild pitch got him to third, where he scored on a double to left-center by Grant Shulman.
In the top of the ninth, second baseman Kolton Bauer led off with a single to right, was bunted to second by shortstop Nate Karaffa and scored on a double down the left field line by Erwin.
The go-ahead run scored on a single down the left field line by Sam Wilson.
Rutgers made it 5-5 with two out in the bottom of the ninth with a little help.
Richie Schiekofer led off with a single off TJ Brock, but a pop-up to the catcher and strikeout had the club on the verge of a victory.
Brock hit Jordan Sweeney on the nose with a pitch on a 3-and-0 count – Cameron Love pinch-ran – and Victor Valderrama forced another inning with a single to center.
The 10th very well could have been the end for Ohio State when Grant Shulman was hit by a pitch on a 3-and-2 count by Mitch Milheim. He went to second on a throwing error by Milheim.
The runners advanced on a sacrifice bunt before Schiekofer was hit by a pitch with the count, ugh, 0-and-2.
On came Bayden Root, and he got the side out on a fielder's choice to second and a rare type of double play when a runner was thrown out at third and the plate.
The 11th brought the last free base that proved decisive.
Love led off with a double to right. Center fielder Kade Kern dove for the ball and had it in his glove before it popped out upon impact with the ground.
A passed ball by catcher Brent Todys got Love to second and a sacrifice fly to center by Valderrama ended it.
Ohio State got nothing against reliever Kyle Muller the final 2 2/3 innings. He needed 20 pitches to get those eight outs. That is not a misprint.
"He's a guy who's 50-50. He has good command of his slider and has a good fastball,'' Erwin said. "He just did a great job those last couple of innings keeping us off-balance. He got it done when he needed to."