They used patience and defense…and a pair of guards that Mentor simply couldn't play through.  Add a tough schedule of preparation and Centerville's playing for its first-ever title in basketball.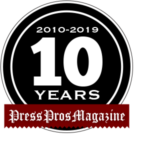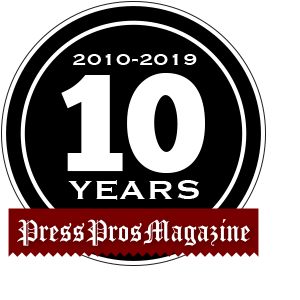 Dayton, OH – Brook Cupps is one of those guys who believes that the best way to success is to make it as hard on yourself as possible.
Thereby, the coach of the Centerville Elks (25-3) was pretty calm Saturday afternoon after knocking out unbeaten and #1-ranked Mentor from the state tournament, 63-49.
"We got here by beating Mason, then Elder, and then Moeller in the tournament,"  said Cupps afterwards.  "We always play the best people we can and there's no question in my mind that it helped us today."
But no one expected the Elks to play – win –  in such a dominant fashion, holding an athletic Mentor team to just 15 points in the first half, on 17% shooting.
Centerville, conversely, only scored 22 points for the half, but shot 40% while taking nothing but good, high-percentage shots.  Just the way Brook Cupps likes it.
"I thought our guys did a great job defensively, and obviously they didn't shoot it well.  That helps.  But I'd like to think we had something to do with that.
"Offensively, we were able to play with patience.  We played hard, we had guys step up in huge roles off the bench, and now we get to have another day with those guys."
Patience is an understatement.
Centerville worried Mentor with Cupp's offensive model of working the ball until he got the shot he wanted.  And when it came – back cuts to the rim, shots in the paint, and wide-open wing jump shots that guards, sophomore Gabe Cupps (coach's son) and junior Tom House executed to near perfection.
Cupps would score 11 for the game, and House would ring the bell with a team-high 21.
They led 22-15 at the half, and held Mentor scoreless in the first and second quarters, the second team to do that in this tournament – Botkins having gone ten minutes Friday without scoring in the Division IV semifinal.
Shots that Mentor got came from out of range – long jump shots that clanked off the iron and into the hands of ready Centerville rebounders.  For the game the Elks out-rebounded the Cardinals 37 to 14…a whopping advantage!  For the game Mentor had a sum total of just 5 offensive rebounds, which meant there were no – none, nunca, nada – second chance points at the rim.  EVERYTHING had to be earned on a single shot.
In the meantime Centerville came out in the second half and extended their lead to as much as 16 points at the outset of the fourth quarter.
But Mentor, a team with superior athleticism and the ability to get up and down the floor, pressed continuously and began to kick loose some turnovers – 19 of them to be exact, and turned those turnovers into 15 points, cutting the deficit to 9 points at the 4:41 mark of the final quarter.
But forced to foul they sent Centerville to the line like bees go to honey.  The Elks rebuilt their margin to 63-49 by game's end to qualify for Sunday's Division I final and a shot at their first title in basketball in the history of the school.
Centerville finished by shooting 57% for the game.  Mentor, helped by some late shots off turnovers, finished at 40%.
Mentor coach Bob Krizancic could only credit the Centerville effort.
"Brook Cupps is one of my best friends,"  he began.  "And I knew we'd get a quality and well-prepared opponent today.  We've scrimmaged these guys before, and we know their quality.  I can't fault our effort today.  We played hard, we were able to press and create some turnovers in the second half…and that's part of our game…but bottom line, we just couldn't hit shots."
It was a disappointing for an expectant Mentor crowd that made the long drive down from Lake County.  They sat stunned for that ten-minute period in the first half as shot after shot missed the mark…and Centerville calmly collected the rebounds.
And while the numbers will speak louder in the box score, the irrefutable fact of the game was Mentor's inability to play through the considerable impact of Tom House and Gabe Cupps.  And it's notable to write that when they created those late turnovers and 15 points, Cupps was on the bench with his fourth foul.  He came back with 2:29 remaining, and just in time for the final push at the foul line.
It marks Cupps' second trip to the Final Four, having taken Graham to the Division III semis in 2008.
"I heard from a lot of those guys from that team this week,"  smiled Cupps afterwards.  "So yes, there was a little Graham Falcon influence working out there today."
And no doubt tomorrow, as Cupps will rev it up one more time against yet another quality opponent – Westerville Central – who knocked out Cleveland St. Ignatius in the second Divsion I semifinal, 51-42.
It doesn't matter.
"You can plan all you want, but when it's all done we just do what we do,"  said Gabe Cupps.  "We take every game the same."
And Sunday…for a long-awaited championship!