Discouragement could have claimed Botkins' junior Jacob Pleiman's confidence on Friday, but he and the Trojans reached deeply to find the fortitude for a comeback win in the state semifinals.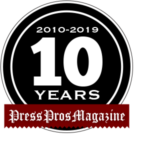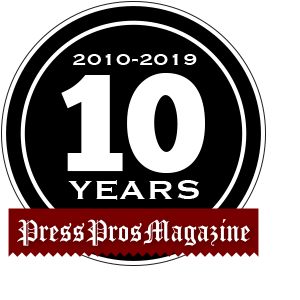 It's not that the bright lights and big dreams aren't everything anticipated when they finally materialize after being magnified over a teenage lifetime.
It's that their arrival often comes without any warning about the spotlight's blinding glare or the bad ending that might intrude.
Reality bites, they sometimes say, and it took a chunk out of Botkins' junior center Jacob Pleiman on Friday until his coach and teammates emboldened him to respond.
"I was kind of worked up over some of the emotions of just getting here," Pleiman said after Botkins' 44-40 Division-IV state semifinal win over favored Richmond Heights. "My team and my coaches did a really good job of bringing me back so we could close this game out the right way."
Matched against 6-7 Josiah Harris, a coveted DI recruit, Pleiman struggled to score and committed a team-high five turnovers until making two huge plays — one at each end — in the fourth quarter that helped the Trojans rally from a five-point deficit.
"Jacob is a leader for us," head coach Sean Powell said of his team's top scorer (15.1) and rebounder (6.8). "He's our big man in the middle. He struggled, but we didn't take him out. We let him play through it. We believe in him and his teammates believe in him."
Pleiman's only field goal through three quarters came on a dunk early in the second period when things were going Botkins' way.
He missed a layup early in the third with the Trojans in front, 30-26, and things quickly went south for him and his teammates from there.
Botkins wouldn't score again for more than 10 minutes, and Pleiman's errant pass at the end of the third led to a three-point play and Richmond Heights' 35-30 lead.
The Trojans' struggles included so many blown bunnies it looked like an Elmer Fudd hunting trip gone wrong, but then Pleiman pulled them out of it with a low-post power move over Harris to pull Botkins within 35-32 with 5:05 left.
"It's been awhile since I played against someone of that caliber," Pleiman said. "They're huge. They're athletic. They're long. They're just great players. I let that affect me too long, but I just felt comfortable on that possession, I guess, and was able to score."
Jayden Priddy-Powell's backdoor layup after a Richmond Heights free throw made it 36-34, but the taller, longer Spartans tracked two missed shots and looked ready to pad that margin when Pleiman struck again.
With 6-6 Preist Ryan alone and rising to double the margin on the left side of the rim, Pleiman came across the lane and snuffed the shot cleanly.
"When we gave up that second offensive rebound, I saw that he had a pretty easy shot," Pleiman said. "I knew we really needed that stop, so I sold out for it. I got the block and ended up hurting my calf doing it."
The pain no doubt diminished when Botkins converted the block into a transition break that ended with Jameson Meyer's go-ahead three-pointer.
"You have to find a way to contribute to the game," Priddy-Powell said of Pleiman. "The whole game, he was struggling, getting ripped by the coaches, which could have been bad or good…but in the second half he started to realize that he's a big factor in the game."
Pleiman finished with just six points, but his eight rebounds and two blocks helped the Trojans to a 31-30 edge on the glass against an opponent that typically bludgeons others on the boards.
"The kids kept encouraging him to play a little harder and put everything behind him," Powell said. "As his coach, I got up in him. But he's a strong kid and he can take all that. He made some big plays for us." 
Pleiman's final contribution came via the front of the one-and-one with 7.4 seconds left, extending a three-point lead to four and sending Botkins into the state title game.
"Even though Jacob is one of our best players, he really doesn't know how good he is and how good he can be," Powell said. "To go up against a Josiah Harris…Jacob gets to see his name everywhere, a guy who has D1 offers, it was a challenge for him. But we believe he's always the best big man on the floor and that's why we go to him all the time."
Now Pleiman, his brother, Carter, who plays beside him on the Botkins' front line, and the rest of the Trojans have the chance to win the Trojans' first state boys basketball championship.
"Sprain, strain…whatever it is, I'll be ready to go Sunday," Pleiman said, his left calf wrapped in ice. "We had to lay it all out there, but it sure feels good we got it."
Bruce Hooley is a former sports editor of the Troy Daily News and hosts the We Tackle Life podcast on iTunes and GooglePlay.