Armed with a No. 2 seed and aiming for a Final Four run, Ohio State instead suffered one of the first-round upsets that make the NCAA Tournament's opening weekend legendary and now will lament the result over a long off season.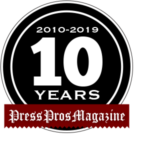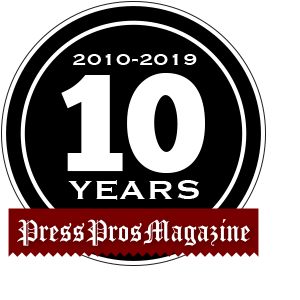 Way back in early January, when Ohio State's season started to portend promise, head coach Chris Holtmann said something that isn't nearly as funny now as it was then.
"I love coaching him," Holtmann said of junior guard Duane Washington Jr., "But he's going to send me to an early death."
To be clear, second-seeded Ohio State's 75-72 overtime loss to 15th-seeded Oral Roberts in the NCAA Tournament's second round wasn't all on Washington Friday afternoon at Mackey Arena.
The Buckeyes wouldn't have been in this one at all without his 18 points and 10 rebounds.
But Washington's decision-making down the stretch, his two missed free throws with 37 seconds left in OT and his off-target three-point attempts at the end of regulation and overtime figured prominently in OSU's early demise.
"It comes back to some of his decision making," Holtmann said. "He had some clear looks. He had two really clear looks late that I believe he's going to make.  Maybe he was pressing a little bit. I thought he played uncharacteristically a little too wound up."
Washington hit his first three three-point shots in the game's initial 4:33.
But always with him, it seems, the successes bait a hook that Washington is often too willing to swallow later.
This time, that resulted in him missing all nine triples he tried thereafter, including an unwise decision to settle for a step-back, game-winning attempt from beyond the arc at the end of regulation.
Holtmann said the play called for Washington to drive the ball and attempt to get to the basket, where teammate E.J. Liddell could have been a passing option or a stick-back threat.
Instead, Washington deemed it a good time for a heat check, and his shot rode off the rim, just like his open look from the key to tie the game and force double overtime did at the finish.
"This is obviously a really, really bitter end to a terrific season," Holtmann said of his team's 21-10 finish. "We'll own that and accept it."
The OSU coach paused for an extended period, gathering himself.
"And we'll move forward."
Great vistas lie open before Washington to reach next season, given the progress he's already made by becoming an effective slasher and play-maker to go with his streaky outside shooting.
But there remains ample growth for him in mastering the discernment that distinguishes the great players from the merely good players…indispensable players from the inconsistent ones.
"He's been a terrific player for us all year," Holtmann said. "He'll learn from this."
OSU suffered an inexplicable 15 turnovers against the worst defensive team in the entire Tournament field. The two costliest of those wasted a pair of chances to fortify a 64-60 lead in the last two minutes.
Washington threw away the first on a silly, high-risk across-the-lane pass.
E.J. Liddell saved him with a block of the ensuing Oral Roberts' layup, but then promptly committed his own turnover on the possession that followed.
Washington followed two ORU free throws with a hopelessly-rushed attempt in transition and Liddell missed the front end of a one-and-one with 36.3 seconds left to kick away two more chances to salt the game away.
"We had a couple possessions there that we just rushed," Holtmann said. "The one in transition by Duane was a really rushed play. That was a critical stretch."
The Buckeyes will lose only point guard C.J. Walker and, possibly, Kyle Young, from the roster. Young, who sat out the game with a concussion suffered in the Big Ten Tournament, has an option to return as a fifth-year senior.
"We didn't take advantage of turnovers, missed shots and transition things that we usually do," Walker said. "This hurts. It's my last time putting on an Ohio State jersey, so it really hurts a lot."
What harmed OSU consistently throughout the regular season arose again in both halves.
It went 4:47 of the first half without a field goal and endured a similar drought for 4:43 of the second half.
"Too many missed shots," Holtmann said. "Too many silly turnovers. Too many missed free throws."
Washington, an 88-percent free throw shooter, missed both ends of a two-shot try with 38 seconds left in overtime and the Buckeyes down, 72-69.
Oral Roberts made one of two free throws before Liddell landed a three-pointer, then made two more from the line to grab a 75-72 edge with 13 seconds to play.
Justin Ahrens tried a contested three from the left wing that missed, but he tracked the rebound and pitched it to Washington, alone at the top of the circle.
He missed, and Ohio State suffered its first first-round loss in Holtmann's four seasons, and just the ninth loss in NCAA Tournament history by a No. 2 seed to a No. 15.
Liddell led the Buckeyes with 23 points and 13 rebounds, but also had a team-high four turnovers.
Walker had 12 points, but like Washington and Musa Jallow, also three turnovers.
"We had a body of work that was really good," Holtmann said. "There were some tremendous moments to the season, by and large, with a conclusion that we have to lean into, which is hard to do. It's incredibly disappointing."
Bruce Hooley is a former sports editor of the Troy Daily News and hosts the We Tackle Life podcast on iTunes and GooglePlay.