Junior DJ Moore ended it with the "biggest shot of my career", as Worthington Christian knock Taft out of the Division III tourney on a last-second shot.
By Steve Blackledge for Press Pros
Dayton, OH – Just minutes removed from delivering fans a state tournament moment they'll never forget, DJ Moore apparently was stricken with amnesia.
"I guess it one was of the biggest shots of my career," the Worthington Christian junior point guard said in response to a softball question lobbed by a reporter.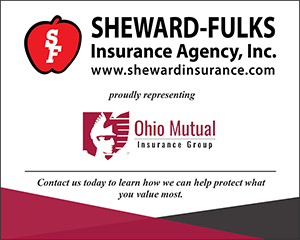 That prompted his coach, Kevin Weakley — a former All-Ohio point guard himself — to interject.
"No, DJ, that WAS the biggest shot of your career," Weakley reiterated.
After carrying the Warriors on his back throughout a Division III state semifinal nail-bitter Friday at the University of Dayton, Moore shook a defender and hit a pull-up 15-foot jumper as time expired, giving Worthington Christian a 47-45 win over Cincinnati Taft.
With Taft playing for a go-ahead score, Moore tipped away a pass and teammate Tyler Kindberg came away with the steal. Worthington Christian promptly called time out with 38 seconds remaining to set up a final play that was no mystery to Taft or any of the 1,605 fans in attendance.
Moore took the inbound pass and stood with the ball near the UD logo at mid-court, resembling an Old West showdown. Leery of a possible five-second violation, Moore delivered a quick pass to Sam Johnson, who promptly returned it to him. Bouncing off a screen, Moore blew by his defender, pulled up near the free throw line and nailed the shot that will live on in Worthington Christian annals forever.
"In my 21 years of coaching, I've been fortunate to be around a lot of great mentors and I've learned a lot how to handle situations in the end of a game," Weakley said. "If there's one thing I've learned it is that you do not do anything but give it to your man."
Moore, a Liberty University commit certain to be named first-team All-Ohio for a third straight season, was indeed THE man on this night. A 6-3 nightmare of a matchup, Moore finished with game-highs of 20 points, 10 rebounds and four assists after being shut out in the opening quarter.
"I was just prepared to take what the defense gave me," Moore said. "Coach trusted me, so I spread it out, waited for the moment, got a screen and hit the shot. I guess I was due for a game like this. The past few games have been kind of rough. After struggling in the first quarter with couple bad missed shots and bad decisions, I pulled it together on the sideline and convinced myself I had to lock in."
Taft coach Demarco Bradley knew full well that to expect in the final sequence.
"I can't say anything but it was a great play by a great player," he said. "Our best defender got caught in a switch, and Moore made the play. The kid, he can play. That's why he's going to Liberty. He can go right, he can go left, he's got an nice hesitation move and a real nice mid-range game. He's an old-school basketball player, and that's a compliment."
A physical specimen who made first-team All-Ohio as a wide receiver in the first and only year (2019) he played football, Moore simply weaves his magic when faced with man-to-man defenses. Many opponents have tried gimmick approaches with little success.
"What a phenomenal finish to a great game," Weakley said.
The game, which featured 12 lead changes and 10 ties, was a gem from the opening tip.
Top-ranked Worthington Christian (28-1), which will face the Ottawa-Glandorf-Lutheran East winner for the title at 2 p.m. Sunday, seemed to gain some headway in the stalemate, pulling to a 41-36 lead in the opening minute of the fourth quarter.
But Taft (16-5) answered with six straight points and the teams went at it right down to the final second.
After milking more than a minute off the clock, Rayvon Griffith hit a half-hook shot in the lane to give the Senators a 45-43 lead with 1:19 remaining.
Moore (who else?) hit a 15-foot jumper at the 55-second mark to force a tie.
Kindberg's steal, after the Moore flick, created Moore's final heroics.
"I saw the ball loose and I saw my whole year, my whole career flash before eyes," said Kindberg, an Indiana Wesleyan signee who contributed 11 points, including a big dunk off an outlet pass from Moore. "That's the fastest I ever ran to get a loose ball."
Weakley lauded his team's defensive effort in limiting an explosive and diverse Taft team to a season-low output. The Warriors allow just 40 points per game.
"Obviously, you guys are here talking to the offensive stars, but Kobe Buford and Tommy Anthony make a lot of sacrifices in things they're capable of doing to give full attention to the defensive side of the ball. That's what high school sports is all about, sacrificing for the betterment of the team."
Brandon Cromer scored 12 points off the bench and Jaymarco Berry added 10 to pace Taft, which shot just 28 percent (5 of 18) from three-point range. Highly-ranked 6-6 sophomore prospect Rayvon Griffith, who came in averaging 24 points and 10 rebounds, was limited to nine and five, respectively.
"They were running a box-and-one and I couldn't do anything against it," Griffith said.
Added Bradley, "I've known their coach for a long time, and he does a really good job with gimmick defenses. I give it to them. It was a good game and they just made one more play than we did."
Worthington Christian will be shooting for its second state title. The Warriors won it in 1999 and was runner-up in 1994 when Weakley rimmed out a last-second shot in the title game.