Down by double digits in the second half, Columbus Grove's fourth quarter surge breaks the hearts of New Boston Glenwood in the Div. IV semi-final.
By Steve Blackledge for Press Pros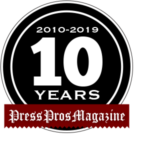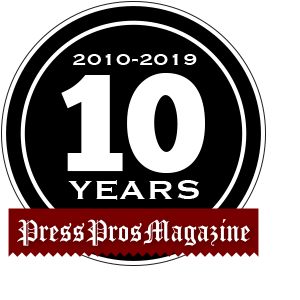 DAYTON, Ohio — Coach Chris Sautter conceded that Columbus Grove rode "a little momentum" to a stirring come-from-behind win over New Boston Glenwood in a Division IV state semifinal Friday.
Well, that part was obvious to the any of the 1,593 fans on hand in University of Dayton Arena. How the Bulldogs confidently made play after play in wiping out a 10-point deficit over the final eight minutes goes much deeper.
"We've got four seniors, and two of them have played close to 100 games in their career," Sautter said. "They've won 71 games the past three years. They're winners. They know how to battle. They've got a lot of experience in situations like this before. They know how to find ways to win, and they did it once again today."
Just a year after COVID-19 wiped out its chances of getting to the final four, Columbus Grove (25-2) will face Botkins (26-3) in quest of its first title at 10:45 a.m. Sunday.
Winning the 50-50 balls my a wide margin and getting to the rim with ease, Glenwood (24-3) dominated the third quarter and appeared to be in solid position to reach its first title game. The Tigers' definitive 14-2 run to close the quarter was halted when Gabe Clement hit a half-court shot as time expired.
"I told the guys (afterward) 'we're fine. We've been here before.' " Clement said.
Was the shot a momentum changer?
"I don't know about that," Glenwood senior guard Devin Jones said. "I didn't think we were going to lose. We had it all going for us."
With Blake Reynolds converting a three-point play and nailing a three-point shot, Columbus Grove quickly climbed back into the game.
The real turning point came at exactly the 4:23 mark of the final quarter.
Following a blown layup, Glenwood standout Kyle Sexton jumped over Reynolds' back chasing the rebound and was whistled for his fifth personal foul. Reynolds made both free throws, cutting the deficit to 48-46.
Saxton, a 6-foot-5 senior forward, came in averaging 22 points, 13 rebounds and six assists, so this was no ordinary loss. The Tigers also operated with a six-man rotation, making his loss even more critical.
"It definitely changes your approach when your four-year starting senior, three-year captain and the best player in Ohio in Division IV goes out," Glenwood coach Adam Cox said. "After 29 minutes in a state tournament, they should have let that go. The officials didn't decide the game, though."
Sautter wouldn't deny the impact Saxton's departure had on the outcome.
"He's a helluva player, no doubt about it," he said. "When he went out, we felt like we could extend the court and trap more. His size and presence on the defensive end was really valuable for them. It was about that point that we got a little momentum that carried us through.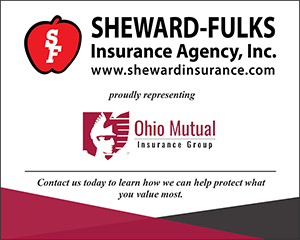 Initially, it looked like Glenwood would survive the loss. Saxton's replacement, Brady Voiers, hit a driving basket (his second in just a minute) to push the lead to 53-49.
But Tayt Birnesser hit his second straight three-pointer at the 2:28 mark to cut the deficit to one, and then the wheels fell off for the Tigers.
Devon Jones missed a reverse layup, Columbus Grove rebounded and Blake Reynolds scored to make it 54-53. Obviously frazzled, Glenwood hurriedly launched an off-balance shot in the lane and the Bulldogs capitalized following a timeout. On a set play, Reynolds took an inbounds pass and scored on a gorgeous spin move to make it 56-53 with 1:00 left.
Aware that Glenwood was playing for a tying three-point shot, Columbus Grove extended its defense, eventually forcing an air ball by Jones. Reynolds rebounded an rifled an outlet pass to Clement, who made an easy layup to cap the closing 9-0 run.
Reynolds was an All-Ohio quarterback and Clement a receiver on Columbus Grove's state semifinalist in football. Four of the Bulldogs played on that team and others excelled in other fall sports.
"I always said we were playing for us, not for last year's team, but seeing those kids in the stands throughout our run, we came to appreciate more the fact what they did to help us get here," Sautter said. "We're definitely playing for those four seniors who raised the bar for us."
Reynolds had 22 points, eight assists and six rebounds to pace Columbus Grove, which faced Botkins in a scrimmage last season. Birnesser had 14 points and Clement 12.
Sexton (14 points, nine rebounds, four assists) and Jones (12 points, five rebounds) paved the way for Glenwood, which has enjoyed little success in athletics prior to this splendid run.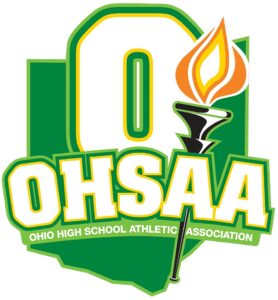 Columbus Grove went 7 of 8 from the field in the decisive fourth quarter run. Glenwood, in turn, was 4 of 14.
"If a couple calls go our way, a couple shots fall, it might have been a different story today," Cox said. "With two minutes left, I thought we were going to be playing for the championship, but it got away from us. Hats off to Columbus Grove. That No. 3 (Birnesser) hit some big shots. Look, they played great in the fourth quarter. They dialed it up when they needed to. They just came from a state semifinal in football. Don't underestimate what that means in that locker room. Those guys know how to win."