They didn't play their best, and didn't score at all for ten minutes of the second half.  But Botkins used all of its game, and the timely shooting of Jameson Meyer, to beat Richmond Heights and advance to the Division IV final.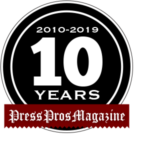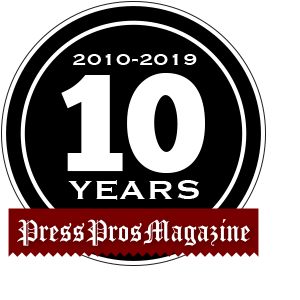 Dayton, OH – This one had all the makings of a 'Dear John' letter – heartbreak!
They didn't play their best.
They were badly outsized, and outclassed by a team with an Ohio State recruiting prospect.
Urban vs. rural intimidation.
And just a plain sense of everyone thinking Richmond Heights would win, anyway.
The Botkins Trojans bought none of it.  None!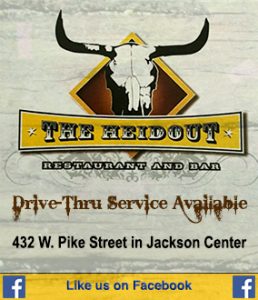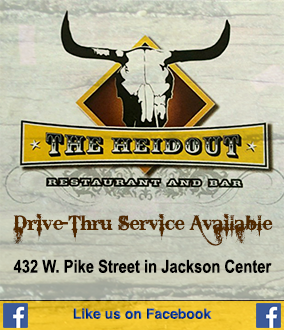 Delivering the first shocker of this 99th OHSAA boys state basketball tournament Friday morning, Sean Powell's Trojans didn't play their best, for sure.  But they played enough of 'all' of their game to knock heavily-favored Richmond Heights out, 44-40, to advance to Sunday's Division IV Final and play for the state title.
It was a game that saw Jayden Priddy-Powell score 14 first-half points and Botkins feast on back cuts to the rim.  Intent on taking away the Trojans' three-point shooting, Richmond Heights over-played the backcourt, forcing Botkins 25 feet away from the basketball.  Priddy-Powell and Zane Paul took advantage of getting behind the Richmond defense for 15 first-quarter points.
It was also a game that saw Richmond Heights get fat and happy from the three-point line in that same first quarter, forgoing its size advantage (6'7″ Josiah Harris) inside.  It kept Heights ahead for a time, however, with a deep corner shot at the buzzer from Malikee Sonie providing a 16-15 lead after eight minutes.
But Botkins kept working at it, probing the Spartans' extended defense with Priddy-Powell penetrating the paint and dishing it off or pulling up for mid-range jump shots.  He hit five of seven by the end of the half to give Botkins a 27-24 lead at the break.
Without question, Richmond Heights under-estimated the smaller Trojans, while Malikee Sonie would later claim that, "They obviously were good or they wouldn't be here.  We don't take anyone for granted."
And they played that way on defense to start the second half.  After Zane Paul's short jump shot from the lane at the 7:25 mark, it was 'crickets' for Botkins offensively for the next 10 minutes.
That's right…it went a full 10 minutes without scoring while Richmond Heights began to "execute" its offense, in the words of coach Quentin Roberts.
"We just didn't execute offensively in the first half,"  said Roberts, afterwards.  "Don't get me wrong, they played good defense.  But we just didn't run our offense they way we usually do.  I don't know if the stage was too big for [us], or not.  But this hurts and we'll learn from it."
But they did play defense for that 10-minute stretch and outscored Botkins, 11-3, with plenty of chances to score more.
Botkins simply fell into a funk.
Junior center Jacob Pleiman would struggle all game offensively (6 pts), but never worse than in the third quarter.  He failed to finish at the rim twice on point-blank opportunities.
Likewise, Carter Pleiman had his opportunities from in close, and like his older brother, he came up empty when his shot was either blocked or the ball stripped out of his hands.
Priddy-Powell, Zane Paul…and Jameson Meyer, who had shot so brilliantly against Newark Catholic in the regional semi-final…all of them chose that 10-minute span to take some questionable shots.
Priddy-Powell turned the ball over twice against Richmond's full-court pressure.
And Carter Pleiman simply stepped out of bounds once with the basketball.
In total, Botkins came up empty on nine different possessions while Richmond was 'edging' ahead, and to reiterate…it could have been so much more.
But while Jacob Pleiman struggled to score, his defense – good all year – was never more brilliant!
Credited for two (officially), he actually blocked three shots throughout the game that helped deny the Spartans' attempt to 'execute'.  It's called defending the rim, and Pleiman came through when Botkins needed it most.
"He's done that for us all year,"  said Sean Powell.
"We just kept encouraging him on the floor and during timeouts,"  added Jayden Priddy-Powell.
With the score tied at 30-30, Richmond Heights took their second lead in the game at 2:17 of the third quarter on a bucket at the rim by Josiah Harris…32-30.  Over the next two minutes they would add to that margin, and led 35-30 at the end of the third quarter as once again Zane Paul missed a driving layup attempt at the buzzer that would have cut the lead to three.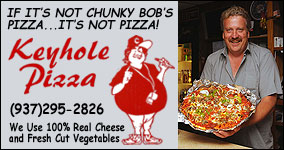 Finally, at 5:04 of the fourth, Jacob Pleiman coaxed in a short jump shot from the paint to break the 'schneid', cutting the lead to 35-32.
Richmond would answer with a pair of free throws to go back up by four, 36-32.
Priddy-Powell, after missing four consecutive shot attempts over that ten-minute span, finally scored at 3:30 in the period to cut the lead to 36-34.
Botkins' defense now turned the tables on Richmond, denying the paint and opportunities to Josiah Harris.  And at 3:31 Jacob Pleiman delivered his biggest block of the game, stuffing the shot attempt of forward Preist Ryan, turning over possession of the ball.
Jameson Meyer had missed a pair of three-point attempts, and missed them badly, in the first half.
"Just left them short, and not enough arc,"  would would claim later.
But at 2:53, he came off the bench in the fourth quarter and within seconds found himself wide open on the left wing.  Receiving the pass from Carter Pleiman, he instinctively threw up a three-pointer from 23 feet and this time was dead center.  It game Botkins a 37-36 lead, while it lifted a huge weight off the back of Priddy-Powell, Pleiman, and the rest of the Botkins' shooters.  Suddenly, Richmond had to respect the perimeter again.
Still the Spartans would come back down and retake the lead on a lay-in by Ryan.
But thirty seconds later Meyer would hurt them again…this time with a 'three' from the opposite wing, and right in front of the Trojans' bench.  The bench erupted as Meyer's shot cleared the net.
Again Richmond Heights would score on a short Harris shot to tie at 40-40, but the Spartans didn't get back on defense and Priddy-Powell raced the length of the court to score on a fall-away shot from the paint, 42-40.
With the game clock under a minute, Richmond came down in an attempt to score.  But Ryan was sloppy with the ball, Priddy-Powell seized on the moment, and stole it.  Now forced to foul for the sake of possession, the Spartans sent Priddy-Powell to the line for the one-and-one.
He hit the first…missed the second.  43-40!
Richmond Heights was now in full panic mode.  No longer could they take it for granted that their height and pedigree would deliver a favorable outcome.  Guard Lorenzo Nettles rushed a shot, it rolled off the rim, and Denton Homan grabbed the rebound.  Getting it into the hands of Jacob Pleiman, Richmond had to foul him.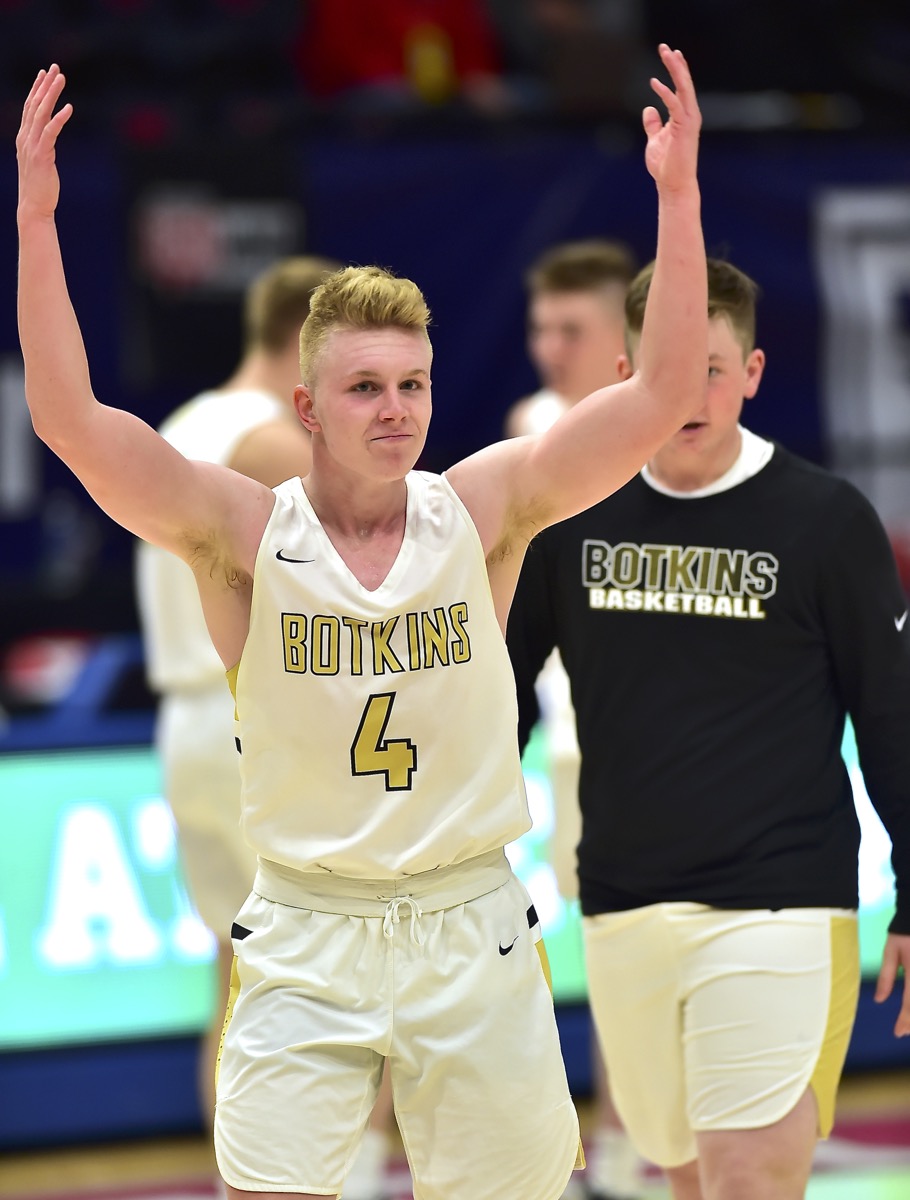 Leading by three, and with the clock down to the final seven seconds, Pleiman atoned for what had been a personal offensive nightmare.
Shooting the one-and-one with a chance to ice the game, his first shot struck hard off the back of the rim, popped straight up, and fell down through the net…44-40!
His second shot missed, but it made no difference.  The clock ran out on Richmond Heights, and Botkins had its first Final Four win in history.
"We executed our game plan,"  said Sean Powell in the post-game press conference.  "I thought that if we could keep it within the 40-point range we had a good chance.  We struggled from the perimeter in the first half, but we got enough layups to make them back off with their pressure and that opened things up for us later in the game."
The fact that they had gone a full 10 minutes without scoring…surprised him.
"We went 10 minutes without scoring?  he smiled.  "I didn't know…..!"
"But we did a good job in the second half after we got down by five points.  We stuck with it.  Got the lead there in the last minute…and got the win."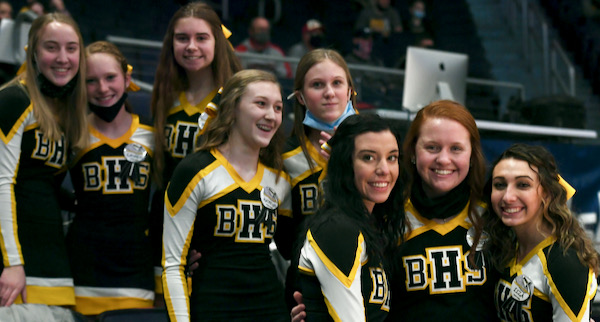 Botkins moved to 26-3 by shooting 41.7% from the floor, 30% from behind the arc, and 43% from the foul line.  They made only 3 of 7, but those late shots from Priddy-Powell and Pleiman iced it!
Priddy-Powell led all scorers with 19 points, while Jacob Pleiman and Jameson Meyer each had 6.  Carter Pleiman had 4, and Zane Paul parlayed his first half three-pointer into 9 points.
Richmond Heights left UD Arena feeling they'd left their best on the bus.
"This hurts, but it's motivation to get back here next year,"  said Josiah Harris, still unbelieving of how they had lost.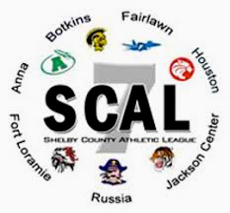 The Spartans shot just 30.4% from the field, thanks to Botkins' defense, who again held an opponent to Shelby County League custom 40 points.  Harris, the Ohio State recruit, led them with 16 points.  Sonie had 9, Ryan had 8, and Nettles had 7.
Zane Paul left the interview room glowing with pride for what he called "small-town Botkins".
Sean Powell couldn't help but remind, "This is a statement for the Shelby County League.  We've played teams this tough all year – Jackson Center, Fort Loramie, and Anna."
And Sunday they get a chance to do what people have overlooked for the last 27 years.  Botkins, making their first appearance here since 1994, finally has its shot at winning the state championship in basketball.
Dear John:  Another shot of Jameson…if you please!