It's been a short decade, but it seems like a long run. Ten years-plus of covering the state basketball tournaments has brought a lot of memories, and some unforgettable firsts.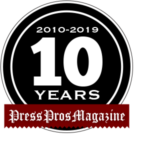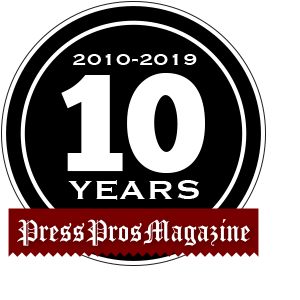 It will be strange walking into UD Arena tomorrow morning to cover the 98th annual OHSAA boys basketball state tournament – strange for the fact that it's not in Columbus, in Value City Arena or St. John Arena.
And strange, simply, for the fact of the passage of time.  This makes ten of them for Press Pros, officially, since our launch in August of 2010, taking into account that the tenth should have been last year's tournament – one that never happened!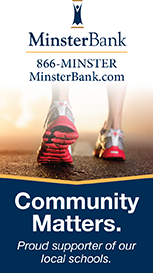 Ironic, for the fact that the concept of Press Pros was once offered to the WPTW radio station and then owner Mark Hiner.  Hiner had purchased the station in 2008 from Frontier Broadcasting CEO Bart Johnson, who also published the Ohio Country Journal magazine, and was looking to downsize.
WPTW's programming at the time was better than 50% high school sports, both on air and through the WPTW local sports website that Johnson had authorized the year before.  And for the sake of fact, there were soon more readers for the website than listeners on air because of the limited reach of the WPTW AM signal at night.
When Hiner bought the station he eventually cut staff and sports programming in favor of news and oldies music.  Of course, there was no staff to cover news, compared to the much bigger standard of well-known signals WHIO and WLW, so I approached him with an online concept of streaming live sports coverage and daily written content as a threshold to the future.  He flatly rejected it, and the rest is history.  That was in fall of 2009, and ten months later, in August of 2010, that concept became a reality as Press Pros Magazine.com.
In the eleven years since much of our recognition has been generated around our coverage of the state basketball tournaments.  At the time we were one of the first sites to write commentary on each of the games and put it out there on the web, something that even in 2010 was still a bit of a novelty.  Now, a decade later, the internet is the primary engine for all forms of sports information – fast, first, and foremost.
They say nothing stays the same, and we've seen the evolution of all the OHSAA tournaments during that decade-long period – along with some memorable games and crowds in basketball.
I was actually there on March 24, 2007, when 18,000 people crammed Value City Arena to see Upper Sanduskey's Jon Diebler, an Ohio State recruit and the state's most heralded scorer, toss in 48 points in a losing effort to Dayton Dunbar, 87-85.  Diebler's performance, despite a broken nose, was breath-taking and he established himself further as an Ohio prep icon and a state favorite during his ensuing four years with the Ohio State Buckeyes.
We were there as Press Pros on March 24, 2012, when Division IV Jackson Center played Berlin Hiland for the small-school title, and lost, 68-36.  Hiland was a much bigger, and talented team, and a shooter named Seger Bonifant hit all five of his three-point attempts that day to help crush the Tigers.
But the better, more memorable story was Jackson Center's win in the semi-final game, 48 hours prior.  Down by nine points at halftime to Columbus Africentric, 30-21, coach Scott Elchert amped up his legendary defense while Alex Meyer and Andy Hoying shot the Tigers past Africentric, 32-20, in the second half.  Hitting key free throws in the final seconds, Jackson Center walked away with one of the great upsets of that tournament, 53-50.
We were there in 2013 to see Carla Siegel and the Fort Loramie Redskins claim the first of their three state titles in Division IV, redeeming a disappointing 20-point loss to Harvest Prep in the 2011 final just two years prior.  Behind 19 points from Darian Rose, Siegel and the Redskins beat favored Berlin Hiland, a six-time state champion, 57-42.
Two years later we were there to see Loramie claim its second, 55-48, over Waterford;  and on that same day Jackie Stonebraker's Versailles' Tigers brought home their second state title in Division III with a 49-46 win over favored Ottawa-Glandorf.
We were there to write about Minster, as Mike Wiss led the Wildcats to back-to-back women's title in Division IV in 2018 and 2019;  and the Anna girls, when they won Division III title in 2011 and '13.  Then members of the Greater Western Ohio Conference, Wayne (2015) and Trotwood have won the GWOC's only titles in basketball.  We were there to see it.
Several area teams from the Miami Valley have made the Final Four since 2010 – from the Shelby County League, the MAC, and the GWOC – and it would take far more space than this single page to list them all.  But none made a more thrilling and lasting impression than the Marion Local Flyers boys on March 24, 2018.
The Flyers had won their semi-final match two days prior with a thrilling 56-54 nail-biter over Pandora-Gilboa, a game that many feared had wrenched the 24-4 Flyers, emotionally.  And facing heavily-favored Cleveland Cornerstone Christian in the championship game – with Div. IV player of the year and Furman University recruit Michael Bothwell – not many gave the Flyers hope of winning.
But a dramatic three-pointer from Marion forward Nate Bruns pushed the game to overtime, and another dramatic bomb by Bruns helped put the game in the hands of teammate Tyler Mescher at the foul line, trailing 51-50, with three seconds to play.  Mescher got a lot of iron, but made both shots inside a hushed Value City Arena, and Cornerstone's desperation heave from half-court as the buzzer sounded went wide, setting off one of the most emotional victory celebrations in the history of the tournament.
Will there be a reprise of that in 2021?  Botkins (25-3) is one of two area teams to make the Final Four field, along with Centerville (Division I), and like Marion Local in 2018,  the Trojans face long odds against one of the weekend favorites in Richmond Heights (17-4).
Can history repeat?  Of course.
Will it?  That's why they play the games.
It's how Jackson Center beat Africentric.
It's how the Fort Loramie girls beat Berlin Hiland – how Versailles beat Ottawa-Glandorf.
And no one really believed that Marion Local would take down Cornerstone.
But it happened, we saw it…and why not one more unforgettable first?