Sean Powell came to Botkins with a plan to quickly achieve success, and while it appears that has worked to perfection, the truth is more a testament to what he's learned since his arrival.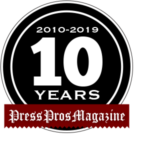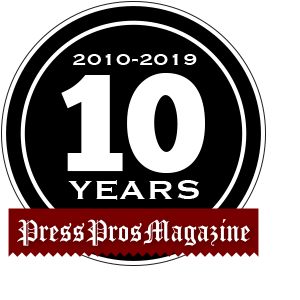 The optimism he brought to the job didn't distinguish Sean Powell from any other incoming head coach at any other position in any other school district.
Every new hire thinks they'll win big either immediately, or eventually.
Powell believed it wouldn't take long, and indeed it hasn't.
Just three years in, his Botkins' basketball rebuild has resulted in its first state tournament appearance in 27 seasons.
Now would seem a justifiable time for Powell to slip an, "I told you so," into his conversations.
But the self-confidence he brought to the Trojans' program isn't why they're matched against top-ranked Richmond Heights in an 11 a.m. Division IV semi-final Friday at UD Arena.
Instead, it's Powell's humility that deserves the credit.
"One of the things I most give him credit for is his willingness to adapt and change from what he thought he was going to be able to do from when he first got here," Jackson Center coach Scott Elchert said of Powell. "I think he realized that if he was going to win the big games like those he's won this year — such as a league championship, a district championship or a regional championship — he was going to have to subscribe to a different philosophy and really buckle down and guard in the half-court."
A better-than-1,000-point scorer in his high school career at Lima Shawnee, Powell hoped to literally run rings around the SCL when he arrived.
"He had a particular style he wanted to integrate," Anna coach Nate Barhorst said. "It took him a little bit of time to adapt that to his players and he's done a phenomenal job of adapting himself.
"As the years have gone on, he's adapted to his players and developed a little more balance. They don't put up the first shot as quickly. They're a little more methodical. They value every possession now. That's been very key for them and his success."
Botkins won its regional final over Cedarville, 42-20.
During the regular season, it defeated Jackson Center (29-26), Russia (37-35) and Marion Local (42-30).
Lest Richmond Heights believes the Trojans can't run and gun, they also won regular-season games scoring 89 and 84 points and beat Newark Catholic in the regionals, 75-50.
Changing the tactics Powell planned to implement at Botkins proved a necessity after his peers ingrained some hard lessons early on.
"We were scoring a lot of points, but we couldn't finish games," Powell said. "When it came down to executing, those coaches with some years under their belt took advantage of my youth."
It would have been easy, and tempting, for Powell to blame those initial struggles on his own team's inexperience.
Many of his top players now — 6-6 Jacob Pleiman, 6-5 Denton Homan, guards Zane Paul, Jameson Meyer and Powell's son, Jayden Priddy-Powell — were getting their first taste of varsity minutes.
But when that first 11-12 season concluded, Powell had the foresight to pose a transformative question to his three departing seniors.
"I called them in and asked, 'As players, what would you tell me that would better me as a coach,' " Powell said. " 'What did you feel I was lacking?' "
Asking the right question is one thing.
Listening to the answer, and implementing the suggestion, is a tougher challenge.
"I remember the thing that really hit me, the one that was really difficult," Powell said. "I'm a repetition coach. In practice, all we work on is defending, rebounding and taking care of the ball.
"It can get repetitive, and two of my seniors said that after two or three months of that they got tired of the same drills. They wished that I would mix it up a little more.
"I disagreed with it, but it's not my place to say, 'Yay,' or, 'Nay.' I had to respect their opinion and try to adjust, because at the end of the day it's not about being right, it's about getting it right."
So many leaders at all levels — in politics, business, sports and elsewhere — miserably fail that test. They mistake authority for autonomy, and never grasp that the essence of great leadership is about teaching, training, equipping and empowering others.
That's why Powell has varied his practice plan in the aftermath of that searing assessment from his first group of seniors, and why he still values their input and applies it to this day.
"When a kid is a sophomore or junior and still on the team, if you ask him something he may give you a political opinion so he can avoid the consequences for that opinion," Powell said. "I trust my seniors, so ever since they told me that we've done some different things.
"We have two or three different offensive sets that we didn't have that first year, and we do some different things defensively to change it up for the kids. So far, it's working a lot better, even though I disagree with it."
Bruce Hooley is a former sports editor of the Troy Daily News and hosts the We Tackle Life podcast on iTunes and GooglePlay.