They say that basketball is now faster, more skilled, and more aggressive, and that the game needs to evolve. But if that's the case, do we accept more contact as a consequence of speeding up the games?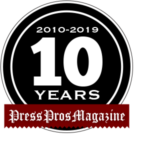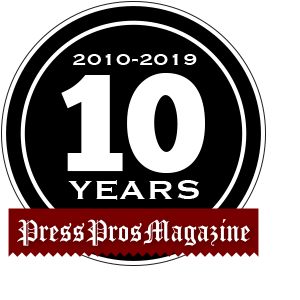 I know it's March and it's tournament basketball season.
How do I know?
Because I saw more basketball in the past two weeks than anyone reading this, and what I saw was player after player driving to the rim, drawing hard contact on a shot attempt…and no whistle.
Yet, that same play is called a foul in December and January, in the regular season.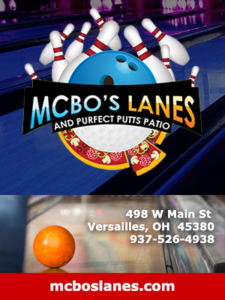 And let there be physical contact in the backcourt on a ball trap – a double-team – and that GETS called, what some call a 'touch' foul.
I know a LOT of officials, and I have great relationships with most. They're good guys and conscientious about their work and when I ask why there's more contact at the rim allowed in tournament basketball than during the regular season 100% of them disagree.  They're quick to say it's the same game called with the same interpretation of 'advantage'/'disadvantage' that you see in the opening game of the year.
As a journalist I don't care who wins a basketball game, right?  But I'm telling you straight.  From an independent view, it doesn't look that way to me.
In last week's Taft-Anna game defenders knocked Anna's Isaiah Masteller off his feet twice on drives to the rim…and there was no call. Clearly the defender created an advantage for himself – a disadvantage for Masteller – but the officials instead told him to get to his feet and play on.
When I was younger I officiated, myself, five years in Columbus City League during the mid-70s.  It was tough high school basketball.  It felt like the stakes were higher – trash talk, that feel of someone trying to intimidate, desperation to preserve the home court.
I broke in with two veteran Columbus officials who always urged me to call contact, and call it early…because it may save you from the game escalating into a messy, emotionally-charged contest that can reflect badly on coaches and players…and the officials.
And that's what I see today – what I saw during the Taft-Anna game, or Saturday's Watterson-Chaminade game.
Early in the first quarter Chaminade's A.J. Solomon hit a three-pointer from the wing, a nice play. But on his way back to play defense he did what kids do today – he ran by the Watterson bench and flashed the three-point sign, just as a reminder, I guess.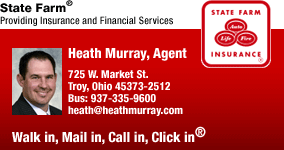 Later in the quarter someone else did it again, for effect, and as the game progressed it created the desired effect. CJ was clearly the better basketball team, but the game became more and more physical, a bit chippy, and Watterson kids are not kids to back down. By game's end the three officials had called 55 fouls and everyone was on their feet yelling over a 20-point basketball game – coaches, players, and fans.
And I think it all started with taunting the bench with the three-point sign, something that kids do because they see it on television.  Another, different example of attention deficit disorder.
I don't know.
But had one of the officials called a technical at the game's outset this could have been avoided.
Had they cracked down on the rough play underneath the rim early, I don't think there would have been 55 fouls.
And if you make those calls people in the stands, as well as the players, understand that contact in basketball will be called, and not evaluated for advantage/disadvantage.
Last year an area official tried to explain to me that you don't always call contact on a shot attempt because you have to give the defensive player the same advantage in blocking the shot that the offensive player has in taking it. "There's bound to be some contact," he said. "And you have to allow for an athletic attempt to block it."
Which amounts to interpreting contact, rather than calling it. The trouble is, it happens in a split second, faster than most humans can interpret.
And of course people in the stands don't know what's happening because they see the contact and know a foul is supposed to be called.
The players don't understand, either. One time it's called, another time it isn't.
"There's definitely more contact than there used to be because the game is faster," said Watterson coach Vince Lombardo after Saturday's Chaminade game.
"And what you're seeing is the AAU influence carried over to high school basketball. They play that way during the summer. They want fast-paced games and disregard contact for the sake of speeding up the game. And of course, some of the same officials work AAU games and carry that back to the high school game.
"Officials used to take more time with a game.  There used to be more interaction between officials and coaches if a player was out of line.  They'd come to you and say, 'You'd better talk to that player', but that doesn't happen anymore because we're in such a hurry to get the game played."
Chaminade coach Charlie Szabo commented:  "The game is more physical, but I think the guys do a pretty good job [calling it]."
Officials have justified it for years by saying that they don't want a call at the end to determine the outcome of the game – that no one does. Rather, they want the players to determine it by their play…that they'll allow for some contact. So much for advantage/disadvantage.
Which is fine as long as someone doesn't get hit by a car. But if a player is driving for the rim, or gets knocked down taking a jump shot at the buzzer and there's no call, how is that not the officials determining the outcome by making no call?
By the way, many coaches say they don't mind, and like Szabo, say they prefer today's more athletic style of play. Former Centerville coach Jim Staley, a college teammate of mine, once told me that the game is much better than it used to be when it was slower and more about finesse – that he wants a more athletic game, and doesn't want a parade to the foul line.

But you can't have it both ways. I've watched Jim coach for years and he got just as exorcised over not getting a call as the next guy. To my point: No one understands when contact IS NOT CALLED.
And no one likes it when it gets violent at the end of the game.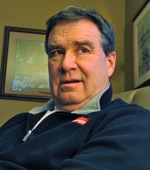 Several years ago they outlawed the handshake line after the game in parts of Kentucky because emotions run high and there were too many fights. That's since been rescinded because people wanted to see a show of sportsmanship. But the handshake lines in some places now come with strict supervision – security.
All of this is a threat – hurts the future of basketball, where already some games are played with no fans allowed because people can't contain their emotions.
Because again, basketball is an easy game to like, but people don't understand it when they see contact and know it's supposed to be a foul.
Not coaches, not players, not fans…or writers!