The crazy finishes keep coming for Ohio State, which at times seems its own worst enemy in the midst of an inspired stretch of three wins in three days to reach the Big Ten Tournament final.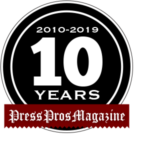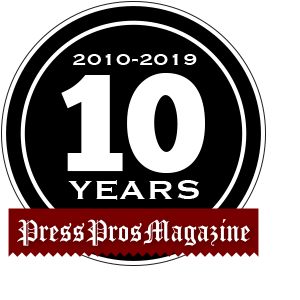 Sometimes the amazement of the accomplishment exceeds the aggravation of the arrival, and that's where Ohio State Chris Holtmann is amid the blur of the weekend.
For the third straight day Saturday, OSU performed exemplary enough to earn advancement in the Big Ten Tournament, only to imperil its achievement with utter self-immolation.
The Buckeyes (21-8) can't decide whether they prefer flying high or fulfilling a kamikaze mission, and their ascent into the conference championship game Sunday against third-ranked Illinois has been equal parts of both.
"It's exciting," Holtmann said after a 68-67 survival of No. 4 Michigan at Lucas Oil Stadium. "Every game here has been a challenge. We certainly could have lost all three of them…so I give our guys credit. It's a phenomenal experience. I'm glad they're enjoying it."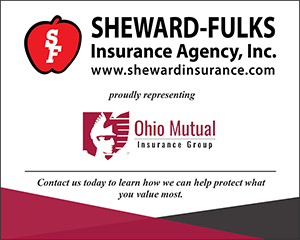 Avenging a regular-season loss to the Wolverines that instigated a four-game OSU losing streak and dropped them from No. 4 to No. 9 in the national rankings indeed felt good to junior guard Duane Washington Jr.
He hails from Grand Rapids, Michigan –  by way of a final year of high school in Los Angeles with his uncle, former L.A. Laker Derek Fisher – and so a game-high 24 points felt doubly satisfying.
"Everybody wanted to go to Michigan or Michigan State, where I'm from, at least," Washington said. "So it's just that little chip in the back of my head. And I'm on the rivals, or I'm on the dark side, for the guys back home."
Washington scored 19 in the second half and combined with E.J. Liddell to put up 32 of the Buckeyes' 42 points after the break.
When Washington drove down the lane for a layup and his final contribution with 3:17 to play, OSU had a 67-56 edge and appeared firmly in control.
With experienced guards like Washington, a two-year starter and 89% free throw shooter, and C.J. Walker, a fifth-year senior and the nation's leader in free throw percentage at .947, closing out games when in the double bonus should be as simple for the Buckeyes as elementary math.
Instead, they repeatedly turn it into differential calculus.
"Sometimes it gives me a heart attack," Liddell said. "But we don't fold under pressure."
Not this weekend, at least, although OSU did give away all but one point of a 12-point edge with 1:38 left against Minnesota and waste an 18-point halftime lead in an overtime survival of Purdue.
So when Liddell missed a dunk in transition with 2:50 to play, trying to apply the exclamation point, you could feel the question marks forming in OSU's collective mind.
Washington had a layup blocked at the rim, after which Justice Sueing made one of two free throws before Liddell turned it over when picked by 7-1 Michigan freshman Hunter Dickinson in the backcourt.
Dickinson scored to get Michigan within 68-64, then Liddell and Walker sandwiched turnovers around a Chuandy Brown triple.
Incredibly, with 28.7 seconds left, Michigan had possession down just one point.
"Daggone it," Holtmann said. "We make it interesting."
Maddening, is more like it.
Even though Dickinson had 21 points and hadn't been denied since the four-minute mark, Michigan point guard Mike Smith maintained possession throughout the final seconds before launching a jumper from the top of the key just before the finish.
Liddell came out to challenge; the shot went long and time ran out just in time for the Buckeyes once again.
Smith's miss was the final brick in a 35% showing from the field for the Wolverines, who lost their top three-point shooter, Isaiah Livers, to a stress fracture in Friday's quarterfinals.
"We got exactly what we wanted — Mike for a ball screen,' " Michigan coach Juwan Howard said. "We got the switch and we got a good look at it….We got the play, we got the action, got the shot. Unfortunately, we just missed it. I'll take that shot any day."
Likewise, Holtmann will accept the angina his team inflicts in exchange for the intangibles that allow it to survive.
Denied the presence of senior Kyle Young, the Buckeyes' energy guy and a valuable big body against the mammoth Dickinson, OSU cobbled together an 11-0 rally midway through the second half to turn a 43-42 deficit into a 53-43 lead with 9:06 remaining.
The Buckeyes maintained that margin down the stretch until their offense began making the sounds of silence.
You know how that goes: Hello, darkness, my old friend.
"I give our guys a lot of credit," Holtmann said. "They battled….I just think this group has real fight to it. We use words like, grit, way too much, we, as coaches. But this team has that. It has that at a high level."
Bruce Hooley is a former sports editor of the Troy Daily News and the host of the We Tackle Life podcast on iTunes and GooglePlay.